Japan's high-profile businesswoman Kazuyo Katsuma comes out as lesbian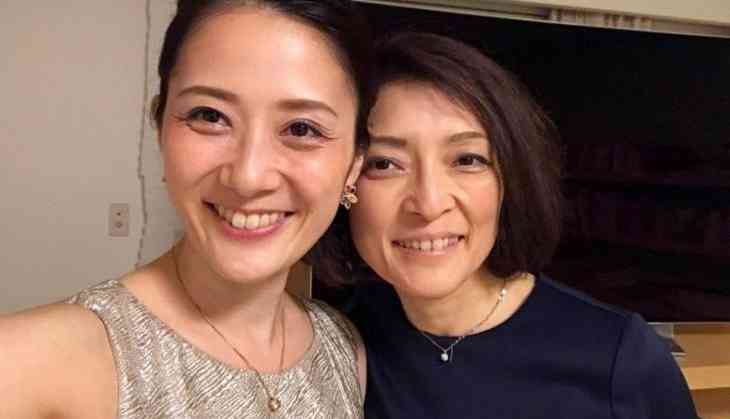 Japan's most influential businesswoman Kazuyo Katsuma on Monday surprised the country's working women by disclosing she is a lesbian. She has been such a huge inspiration for so many working women in Japan that there's a term referring to those trying to emulate her success.

Now, Kazuyo has got a new way to inspire the nation. She is the mother of three, was on the Wall Street Journal's list of "The 50 Women to Watch" in 2005 for gaining "legions of fans among Japanese working mothers" through the management of an online forum for working mothers.

In an interview with BuzzFeed Japan the 49-year-old economics commentator revealed she is in a relationship with Hiroko Masuhara, a well-known LGBT rights activist in Japan.
Also Read: WWE superstars John Cena & Nikki Bella are reportedly back together
おばさんずラブ #おばさんずラブ #おっさんずラブ @ataeru_onna pic.twitter.com/VCefRj24MK

— 勝間和代 (@kazuyo_k) May 28, 2018
Masuhara came in limelight in 2015 when she and her then-partner became the first same-sex couple in Japan to receive a partnership certificate (the couple announced their separation last year).

Katsuma said that she decided to come out because she sees it as an "opportunity for society to change."

In her BuzzFeed interview, Katsuma said in her school days she had feelings for both men and women even in high school, but she suppressed her feelings as it was considered as a "bad thing." After she got married and had a child, she became busy and too preoccupied with working and being a mother.
食事会兼内輪でのお祝い会 - 勝間和代が徹底的にマニアックな話をアップするブログ https://t.co/qvunFojimN

— 勝間和代 (@kazuyo_k) May 30, 2018
In 2015, everything changed as she came to know about Masuhara's same-sex partnership recognition at a high-school reunion, as they both attended the same school. Through an alumnus of the school, Katsuma got in touch with Masuhara, who runs a company called Trois Couleurs, which provides training on LGBT issues for organizations.

This month, Tokyo's Nakano ward said that it would begin offering same-sex partnership certificates in August, following in the footsteps of Shibuya and Setagaya wards in the capital.

Masuhara's former partner, who continues to run Trois Couleurs with her, congratulated the couple in a blog post, saying she thinks the moment marks the birth of Japan's "first power lesbians."
Also Read: See how Twitterati reacts over Malala Yousafzai and Elon Musk unearthly Twitter exchange