Abe visit: how Japan & India can take the partnership forward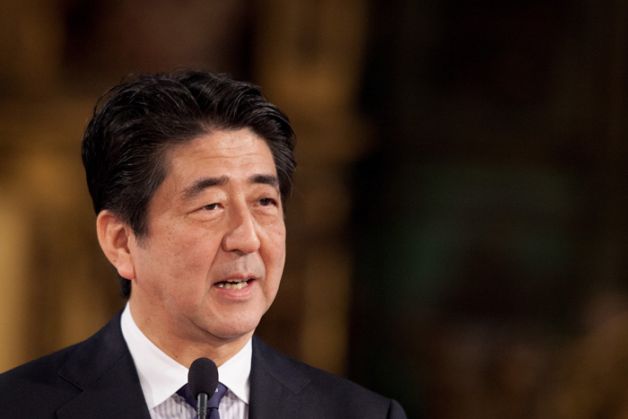 The visit
Japan PM Shinzo Abe arrives in India on 11 December
This will be his second visit in less than two years. The Emperor of Japan also visited recently
The significance
India and Japan\'s partnership has grown tremendously in the last 15 years
In the current climate, the countries can greatly benefit each other economically
In terms of strategy, the India-Japan relationship is key to countering China\'s aggressive policies
More in the story
How Japan can help with Make in India, and also help itself
What Abe and Modi\'s camaraderie means for the partnership
Bilateral relations between India and Japan are on a new trajectory. In the recent past, India has hosted the Emperor of Japan, while Prime Minister Shinzo Abe was also the guest of honour at the 2014 Republic Day celebrations. Abe is set to visit again this week, which augurs well for India.
All these events are evidence of the ever-improving relationship between the nations. India and Japan had, for long, remained oblivious of each other, with their interaction limited to receiving and giving aid.
The evolution of the partnership
The turn of the century saw a significant shift in the relationship, when then-Prime Minister Atal Bihari Vajpayee and Japanese PM Yoshiro Mori signed the Japan-India Global Partnership Agreement.
Read: India set to sign deal with Japan to get its first bullet train
What started as a partnership based on economic complementarity, today stands on the two pillars of economics and strategic alliance, quite evident from the title of the document signed between the Prime Ministers Modi and Abe in 2014 in Tokyo: 'India- Japan Special Strategic Global Partnership'.
The reasons behind this development are both domestic and international in nature.
Advantages for India
The Indian government is committed to an economic growth of over 8%. To achieve this growth, India needs to work on a plethora of issues, which require a large amount of capital, technology and skill enhancement of its people.
The government has put in place certain policies like Make in India and Swachh Bharat Abhiyaan, allowed larger Foreign Direct Investment (FDI) participation and also opened up sectors like defence machinery and equipment. All these are directed at propelling the economy towards a sustained development.
The turn of the century saw a shift in India-Japan relations. Vajpayee & Mori signed a key agreement
Japan, on the other hand, has a large amount of capital, which earns little interest domestically. It is also known for its technology in almost all spheres: building smart cities, high speed trains and fuel and pollution-efficient automobiles.
Thus, this relationship has seen long-term commitments made by Japan in the form of the Delhi-Mumbai Industrial Corridor, the Delhi Metro and the Chennai-Bangalore Corridor.
Japan's rise from an agrarian economy to an economic powerhouse is attributed, among other things, to the efficient and effective utilisation of human resource. Under the banner of 'Make in India', Japan can play a significant role in training India's human resource in areas of tool design and maintenance, quality assurance and the famous '5S' of self-discipline and cleanliness at the workplace.
Advantages for Japan
The industrial development of India hinges on Foreign Direct Investment. Japan has been a significant contributor in this sphere.
Automobile and auto components are the forerunners, as Japan has for long been a leader in this sector. But recently, Japan has also moved in to sunrise sectors like pharmaceuticals, renewable energy and health diagnostics.
Japanese companies' interest in India is two-fold. First, Indian consumerism is growing, not only because of growing income, but also because of the addition of a younger population each year.
Also read- India will fulfil expectations and responsibilities on climate: Modi assures Obama
Thus the pie is getting larger and deeper, and a recent survey of Japanese companies shows that 89% have voted this as the primary reason to set their sights on India.
Second, the added advantage for Japan is the eco-strategic location of India. Traditionally, Japan has operated its assembly plants of automobiles and electronics from South-East Asia. However, India, with its low-cost skilled labour and location closer to the Middle East and Africa, is slowly gaining importance as an assembling location.
The current slowdown of the Chinese economy has further pushed Japanese investment into India. With highly-skilled English-speaking workers, many Japanese companies are also establishing research and development centres in India.
Strategic reasons
The economic underpinning of the bilateral relations has provided a strong advantage to both nations, leading to the signing of the Comprehensive Economic Partnership Agreement in 2011. Statistically, the number of Japanese companies in India has gone northward.
On the other hand, the strategic component of the bilateral relations has made Asian nations, as well as the world at large, pay attention to the annual Prime Ministerial meetings between India and Japan.
China's rise is marked by an assertive stance in regional and bilateral issues. Thus, the smaller states of Asia look towards India-Japan relations as an instrument for balance in the region.
The partnership has grown with Japan contributing to industrial corridors and the Delhi Metro
Prime Minister Abe, in 2007, had put into perspective the importance of Indo-Japanese relations by terming it as a "confluence of the seas" (referring to the linking of the Indian and Pacific Oceans). He suggested that geographically, Japan and India stand at two vantage points protecting the interests of Asia.
Currently, Japan is engaged in territorial disputes with its immediate neighbours - China, South Korea and Russia. Japan's troubled relationship with North Korea, attributed to its nuclear agenda, has resulted in Japan feeling isolated, more so as the United States disengages itself from direct intervention.
Furthermore, China's aggressiveness in the South China Sea, which is the conduit for ships carrying oil and other goods to Japan, has strengthened Japan's intention to become more proactive in its foreign and defence policies. The issue of maritime piracy in the sea lines of communication across the Indian Ocean has promoted the India-Japan bilateral relationship, resulting in the navies of both countries to engage in joint exercises.
China's assistance to Pakistan and Sri Lanka in port building is a matter of concern for India, as it strengthens China's 'String of Pearls' policy around India. China's assertive behavior had led Japan, under Abe in 2007, to float the idea of a "quadrilateral diamond" - an alliance between Japan, Australia, India and the United States.
This initiative was eventually buried, as it was seen as too confrontational against China. However, under Abe's term since 2012, Japan looks to be pursuing 'mini-lateralism' by focusing on creating and strengthening trilateral initiatives, like the US-India-Japan trilateral and US-Japan-Australia trilateral.
Expanding the relationship
Certain recent developments in Japan encourage a more expanded relationship between India and Japan.
Military equipment: Abe's government has allowed the export of military equipment under certain conditions. Further, the current reinterpretation of 'Article 9' expands the scope of Japan's rights from "right to self-defence" to the "right to collective self-defence". This enables Abe to play a more significant role in India's defence sector, which is of particular interest to Japan because India is the largest importer of defence equipment.
Nuclear energy: The Civil Nuclear Deal between India and Japan has been discussed at the Prime Ministerial level, and the last joint statement had urged for a quick closure of the deal. However, given the pressure that Abe faces domestically on the nuclear issue after Fukushima, it is unlikely that a closure will be achieved.
Railways: The Indian Railways is in expansion mode and Japan, with its technological know how, experience and success in this field, is likely to seek deeper commitments.
Environment: Given the fallout of the COP-21 summit in Paris, it's likely that Modi and Abe will discuss this issue and India would seek Japan's support for a cleaner environment.
Abe is domestically challenged by recession and his 'Abenomics' is yet to work its magic. To pull Japan out of this impasse, he needs markets for both products and capital. India's economic environment is currently an attractive destination.
Strategically, for both nations, China is a predicament; the safety of the sea lines of communication a necessary requirement, and maintaining the balance of power in Asia is critical. Thus, Abe and Modi will meet with an agenda to deepen this relationship. Their personal camaraderie will only advance the cause.
More in Catch:
Here's what PM Narendra Modi said at the start of G4 Summit in NY
Tough Love: Angela Merkel is TIME's 'Person of the Year 2015'
The albatross around the Gandhis' neck: what's the National Herald case?