Irma brings destruction to Caribbean even as more storms loom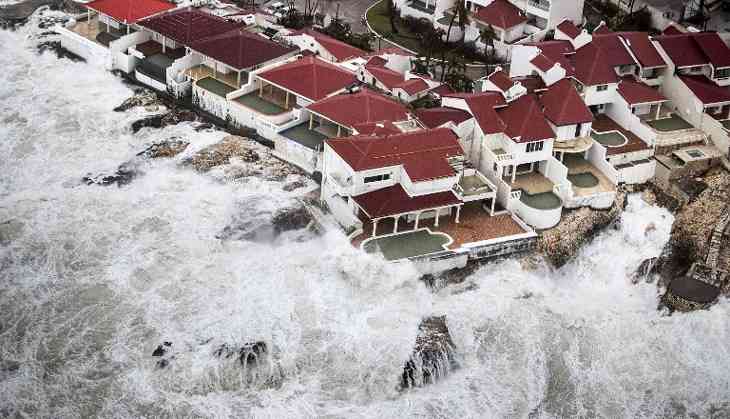 An aerial photography taken and released by the Dutch department of Defense on September 6, 2017 shows the damage of Hurricane Irma, on the Dutch Caribbean island of Sint Maarten. (GERBEN VAN ES / DUTCH DEFENSE MINISTRY / AFP)
Earlier this week, a category 5 tropical hurricane known as Hurricane Irma hit the Northwestern Caribbean islands of Barbuda and St. Martin. According to the officials, Irma has broken all records withwindspeeds of 300kms/hour for two consecutive days. The hurricane has already caused widespread damage to property, homes and infrastructure in the Caribbean islands of Antigua and Barbuda.

In a statement issued by Barbudan Prime Minister Gaston Browne, he reportedly said that the island "is totally destroyed, 90 percent at least." Browne estimated that it would take years and at least $100 million to fix the damage.

At least 12 deaths have been reported thus far from the French island of St Martin, Puerto Rico and the islands of Anguilla & Barbuda. The storm also affected the north coast of Puerto Rico, where it left more than a million people without power/electricity.

As the hurricane moves into the United States of America, the states of Florida, Georgia, South Carolina, and North Carolina are expected to be the worst hit. In fact, a state of emergency has already been declared in Florida and residents have been ordered to evacuate from low lying areas in South Florida.

Coastal flooding is expected along the coastline as Irma is predicted to reach Florida by Saturday.

According to the National Center for Atmospheric Research, Irma scores a 5.3 on the hurricane severity scale, just short of Hurricane Katrina which would have scored a 6.6.

Thus, even as Irma's windspeed goes down, it is still going to leave behind a massive trail of chaos and destruction. From Eastern Caribbean to the Gulf Coast, Irma will affect not only the islands ofthe Bahamas, but also Cuba, Puerto Rico, Dominican Republic, Haiti and Turks and Caicos Islands.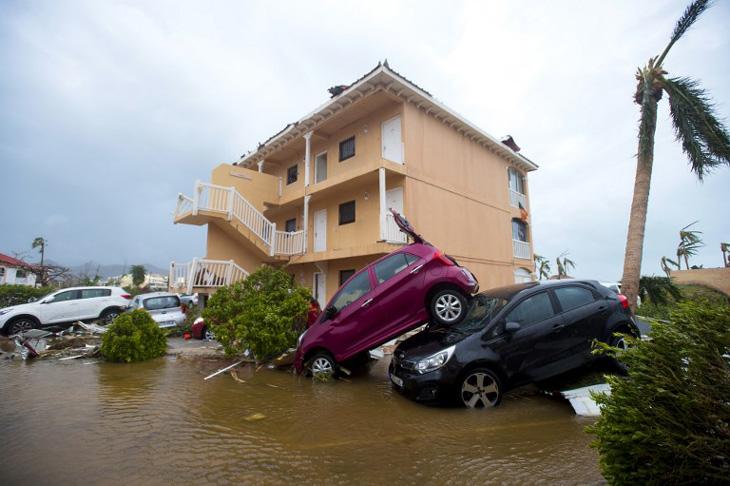 A photo taken on September 6, 2017 shows cars piled on top of one another in Marigot, near the Bay of Nettle, on the French Collectivity of Saint Martin, after the passage of Hurricane Irma. (LIONEL CHAMOISEAU / AFP)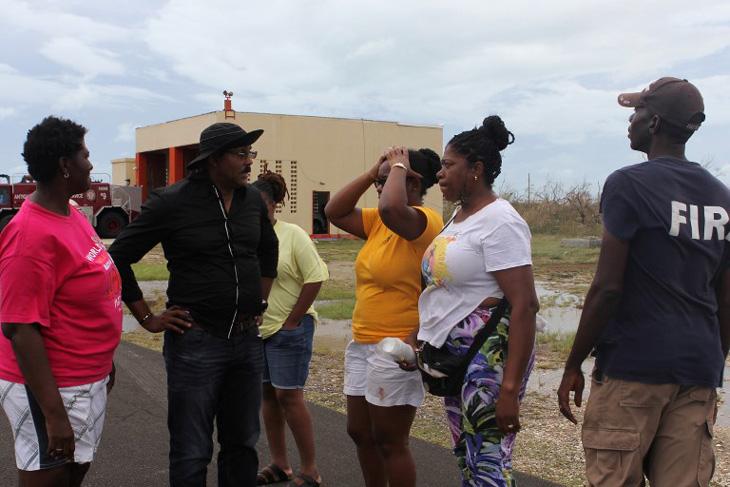 This image provided by the Antigua & Barbuda Broadcasting Services on September 07, 2017 shows the Prime Minister Gaston Browne (2nd L) with people affected by the disaster on the Island of Barbuda after Hurricane Irma hit the Island. (Antigua & Barbuda Broadcasting Services / AFP)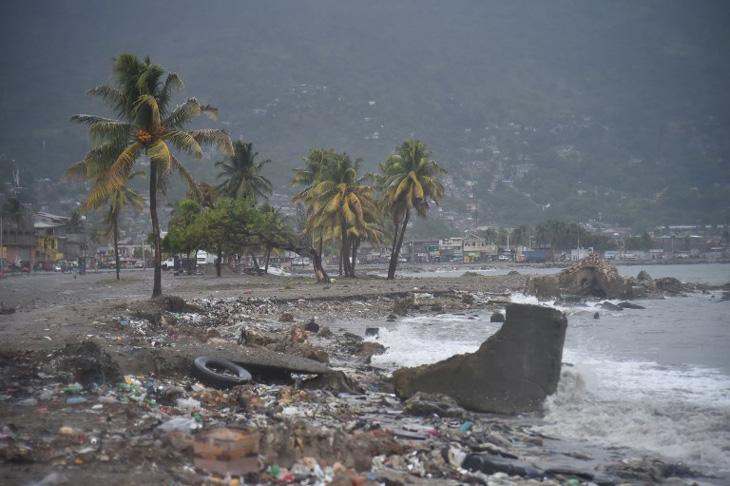 Debris and trash is seen on a beach in Cap-Haitien on September 7, 2017, as Hurricane Irma approaches. (HECTOR RETAMAL / AFP)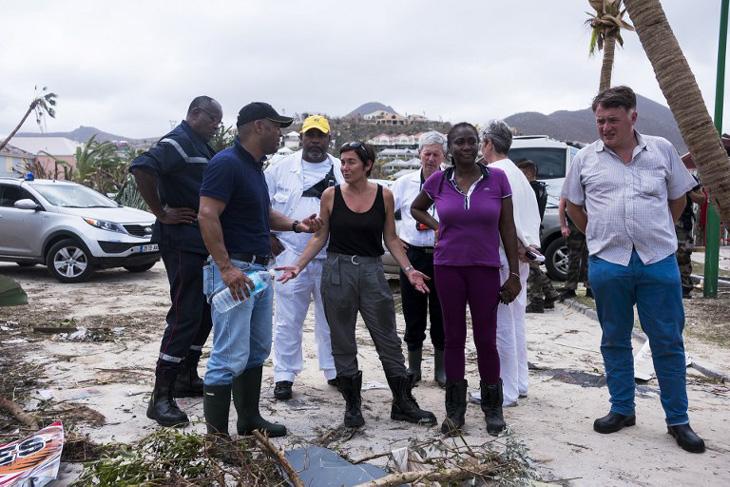 French Overseas Minister Annick Girardin (C) and President of the Saint-Martin French collectivity Daniel Gibbes (L) look at damage on September 7, 2017 in Orient Bay on the French Carribean island of Saint-Martin. (AFP)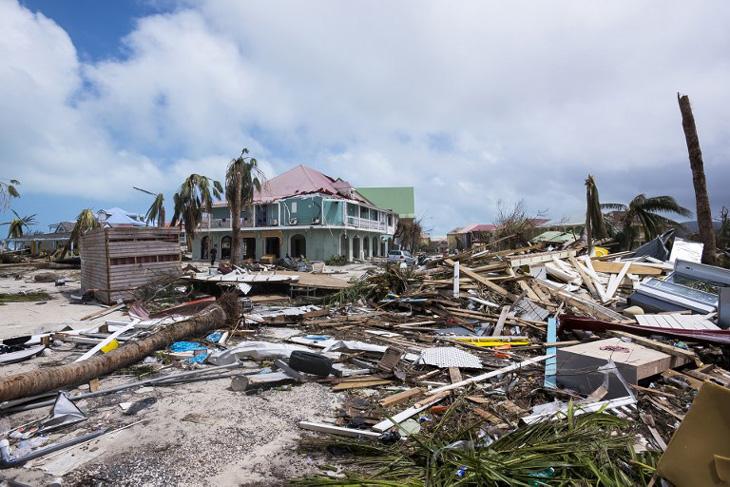 A photo taken on September 7, 2017 shows damage in Orient Bay on the French Carribean island of Saint-Martin, after the passage of Hurricane Irma. (LIONEL CHAMOISEAU / AFP)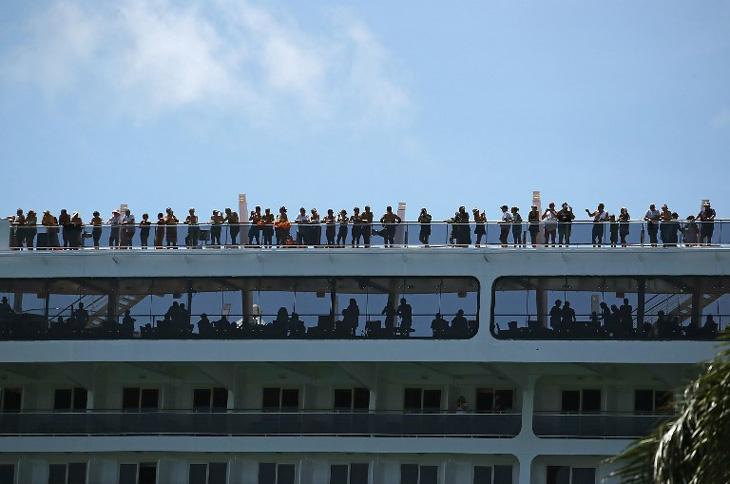 People stand on the top deck of a departing cruise ship as the city prepares for the approaching Hurricane Irma in Miami Beach, Florida. (Mark Wilson/Getty Images/AFP)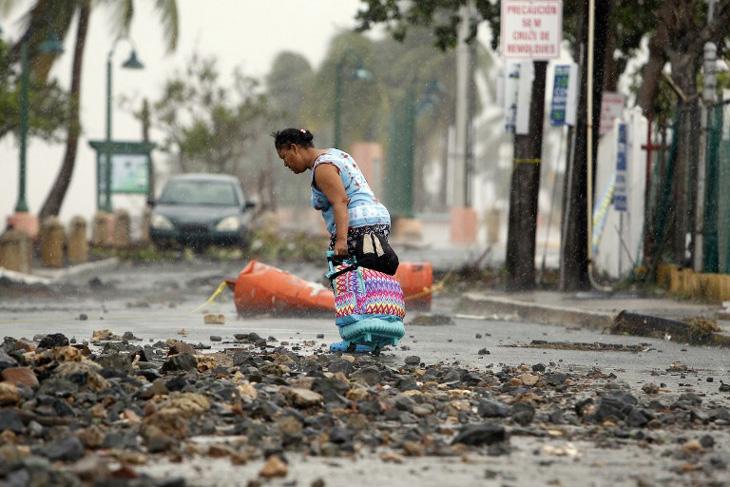 A woman pulls a travel case on a rock scattered road in the aftermath of Hurricane Irma in Fajardo, Puerto Rico. (AFP)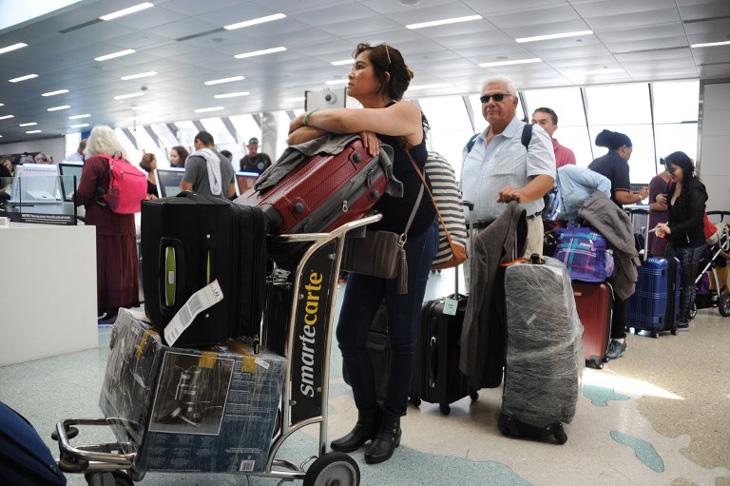 People crowd Fort Lauderdale International Airport as evacuation is underway for the arrival of Hurricane Irma in Fort Lauderdale, Florida. (AFP)