Iran-Iraq quake kills over 220. Nearly 6k injured
Sehar Qazi
| Updated on: 13 November 2017, 18:21 IST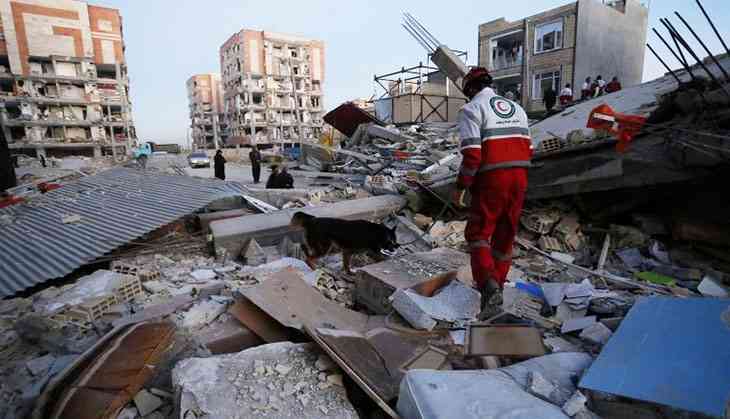 Rescue personnel conduct search and rescue work following a 7.3-magnitude earthquake at Sarpol-e Zahab in Iran's Kermanshah province. (AFP PHOTO / ISNA / POURIA PAKIZEH)
At least 221 people have died, around 5,660 injured and 70,000 people are running for shelter after the quake. The casualty toll is expected to rise as search and rescue teams reached remote areas of Iran.

At least 14 provinces in Iran were affected by the earthquake.The epicentre of the earthquake was near the border, 20 miles southwest of the city of Halabjah in Iran.
The hardest hit province by the earthquake was Kermanshah which has announced three days of mourning.Hospitals are damaged and electricity has been cut off in several Iraqi and Iranian cities which has sent thousands of residents out onto the streets and parks in cold weather.

Also, in 2003, a magnitude 6.6 earthquake flattened the historic city of Bam, killing 26,000 people.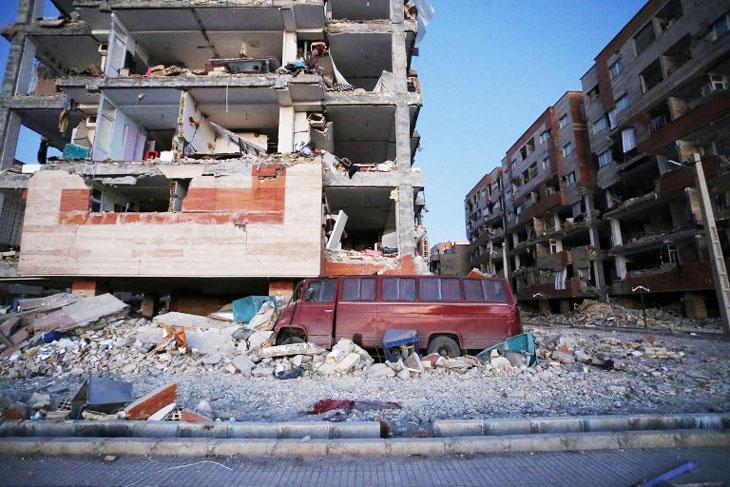 A damaged van and buildings are seen following a 7.3-magnitude earthquake at Sarpol-e Zahab in Iran's Kermanshah province (AFP PHOTO / ISNA / POURIA PAKIZEH)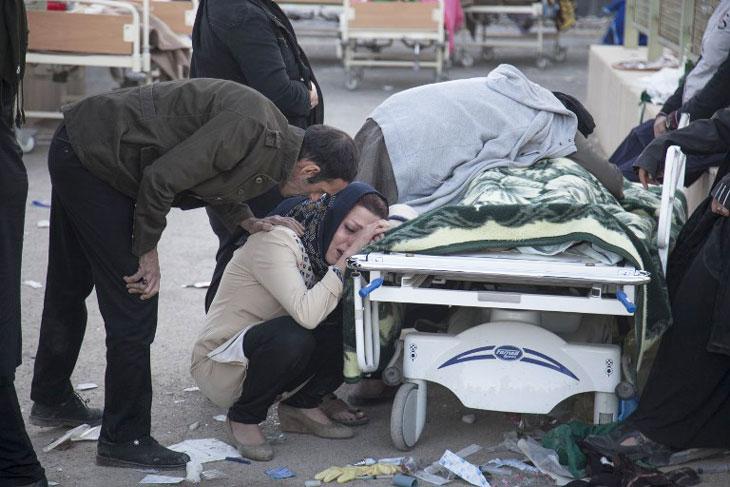 Iranians mourn over the body of a victim following a 7.3-magnitude earthquake in Sarpol-e Zahab in Iran's western province of Kermanshah. (AFP PHOTO / TASNIM NEWS / Farzad MENATI)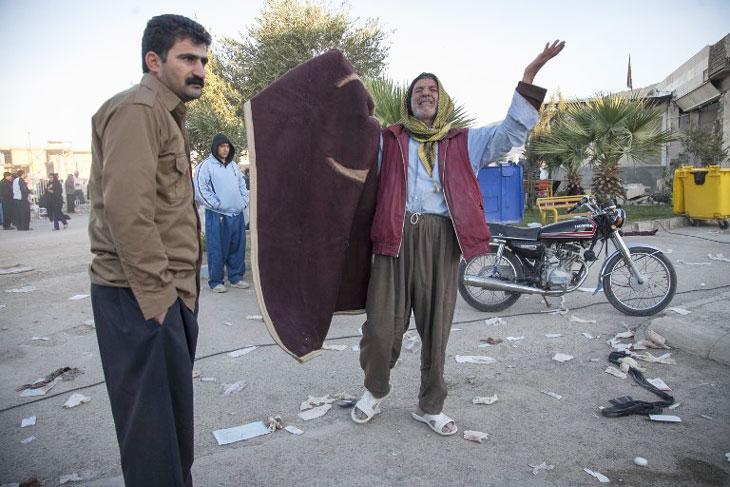 At least 221 people have died, around 5,660 injured and 70,000 people are running for shelter after the quake. (AFP PHOTO / TASNIM NEWS / Farzad MENATI)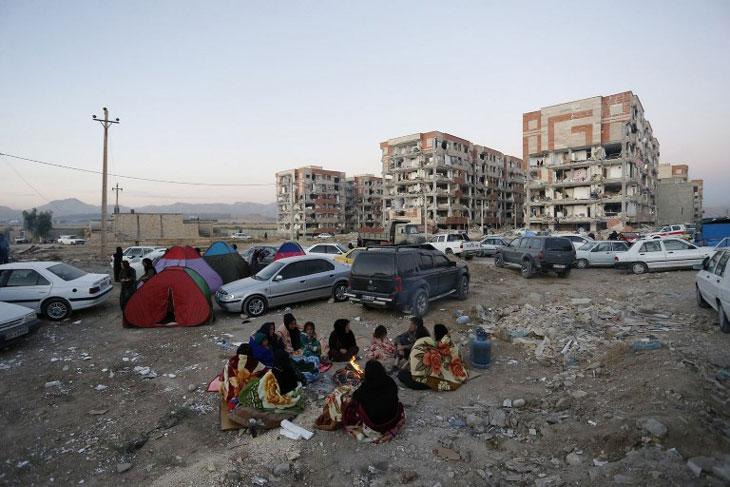 Residents huddle by a fire in an open area following a 7.3-magnitude earthquake at Sarpol-e Zahab in Iran's Kermanshah province. (AFP PHOTO / ISNA / POURIA PAKIZEH)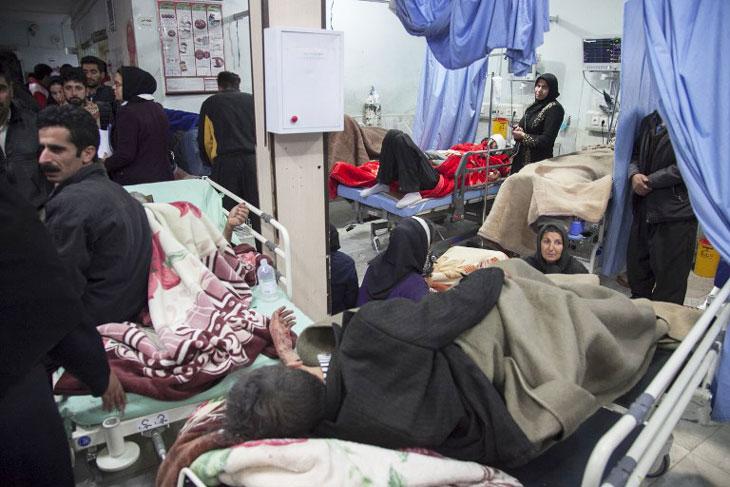 Victims receive treatment in a hospital following a 7.3-magnitude earthquake in Sarpol-e Zahab in Iran's western province of Kermanshah. (AFP PHOTO / TASNIM NEWS / Farzad MENATI)