In photos: Six killed and over 50 injured in London terror attacks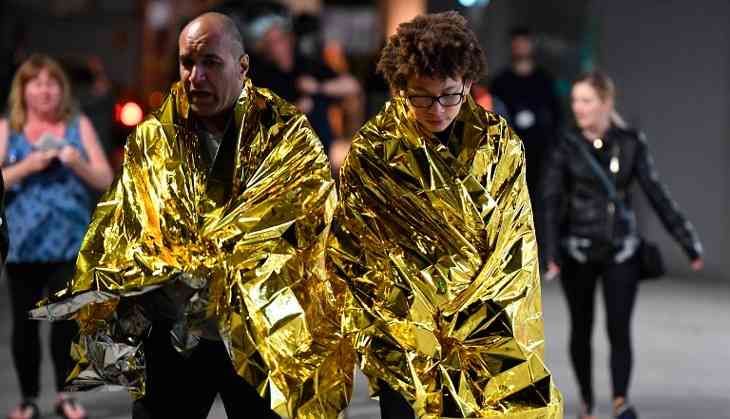 Members of the public, wrapped in emergency blankets leave the scene of a terror attack on London Bridge in central London on June 3, 2017. Armed police opened fire during what they described as a "terrorist" attack in central London Saturday after reports of stabbings and a van ploughing into pedestrians just days ahead of a general election. (Chris J Ratcliffe / AFP)
Six people have been killed and over 50 injured in an alleged terrorist attack in central London. The attack took place late on the night of Saturday, 3 June, when a white van struck pedestrations on London bridge. The suspects left the vehicle and "a number of people were stabbed, including an on-duty British Transport Police officer who was responding to the incident at London Bridge," Mark Rowley, Metropolitan police assistant commissioner for specialist operations, said in a statement. The stabbing took place in the nearby Borough Market.
The three men started attacking people with knives, stabbing locals in the face, arms and legs. The attack in London's Borough Market and London Bridge area took place shortly after 10pm local time.
The London Police has confirmed the causalities in a statement saying that three male attackers were believed to be behind the attack, all of whom were shot dead by the police at the market.

The attack comes just days before the country goes to polls in the General Elections scheduled for 8 June, and less than two weeks after the terrorist attack that hit Manchester city, killing 23 people. This is the third terror attack in three months in the UK.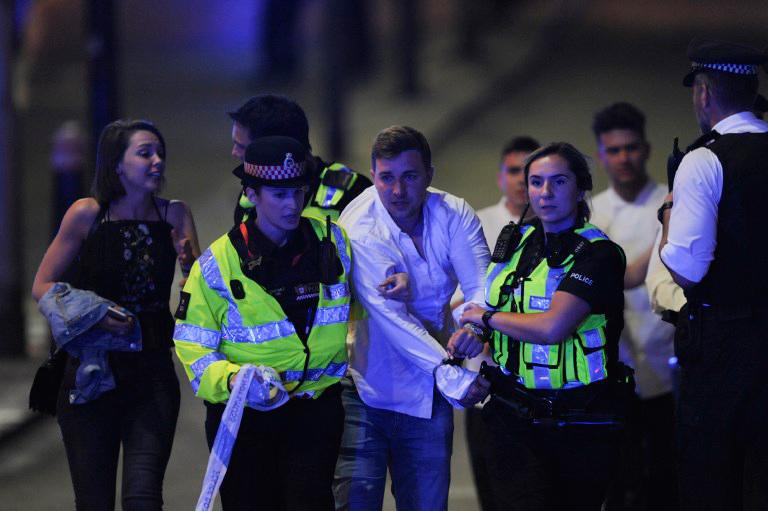 Police escort a member of public as they clear the scene of a terror attack on London Bridge in central London on June 3, 2017. Armed police opened fire during what they described as a "terrorist" attack in central London Saturday after reports of stabbings and a van ploughing into pedestrians just days ahead of a general election. (DANIEL SORABJI / AFP)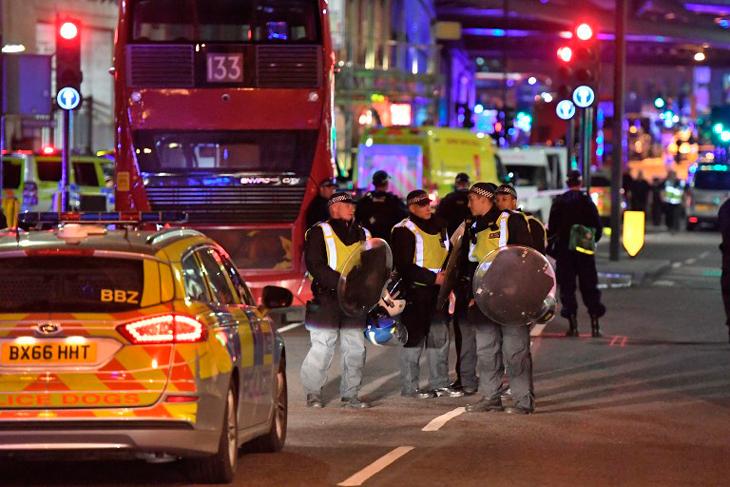 Police patrol at the cordon near London Bridge near the scene of a terror attack in central London on June 3, 2017. Armed police fired shots after reports of stabbings and a van hitting pedestrians on London Bridge today in an incident reminiscent of a terror attack in March just days ahead of a general election. (Chris J Ratcliffe / AFP)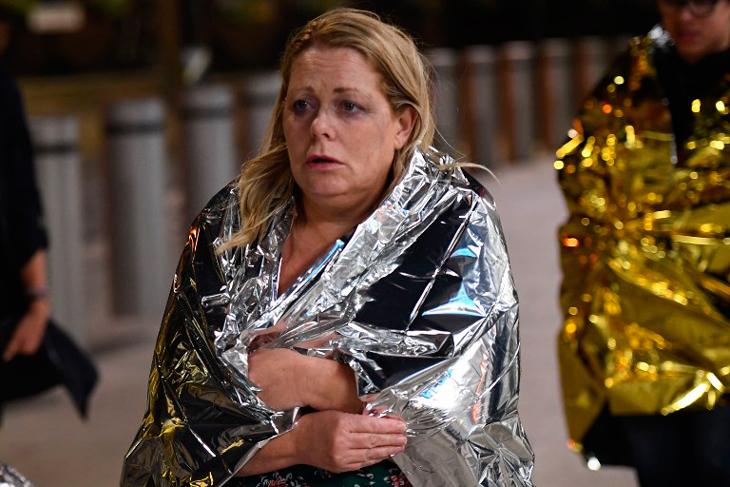 Members of the public, wrapped in emergency blankets leave the scene of a terror attack on London Bridge in central London on June 3, 2017. Armed police opened fire during what they described as a "terrorist" attack in central London Saturday after reports of stabbings and a van ploughing into pedestrians just days ahead of a general election. (Chris J Ratcliffe / AFP)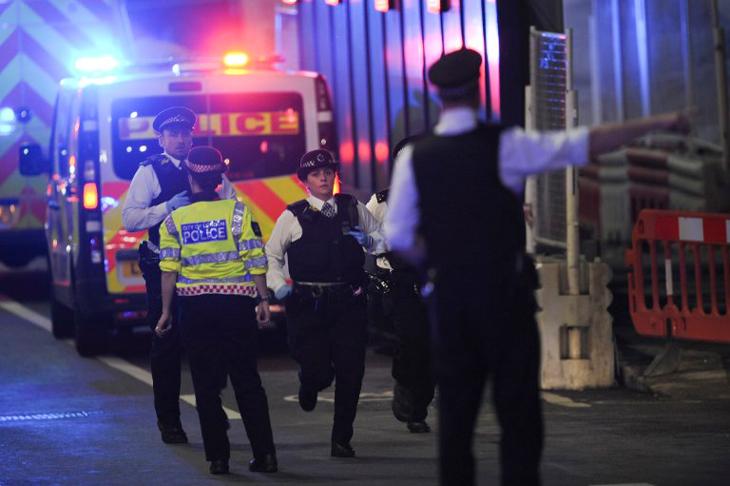 Police officers run at the scene of an apparent terror attack on London Bridge in central London on June 3, 2017. Armed police fired shots after reports of stabbings and a van hitting pedestrians on London Bridge on Saturday in an incident reminiscent of a terror attack in March just days ahead of a general election. (DANIEL SORABJI / AFP)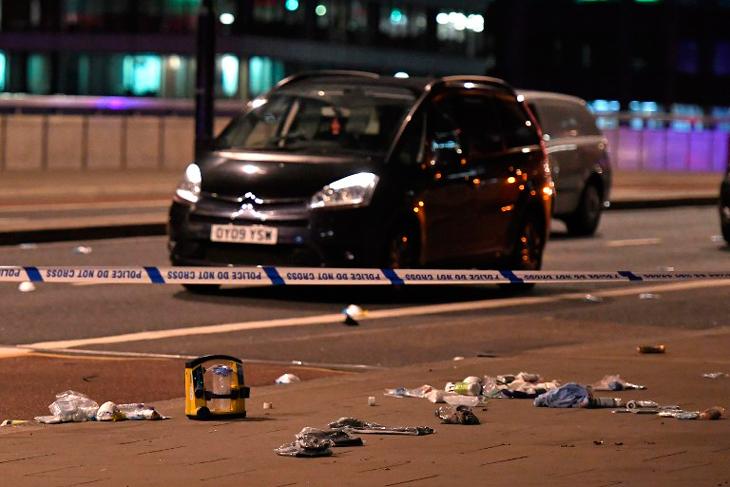 Debris and abandoned cars remain on London at the scene of an apparent terror attack on London Bridge in central London on June 3, 2017. Armed police fired shots after reports of stabbings and a van hitting pedestrians on London Bridge on Saturday in an incident reminiscent of a terror attack in March just days ahead of a general election. (Chris J Ratcliffe / AFP)