In Photos: Remembering James Bond star Roger Moore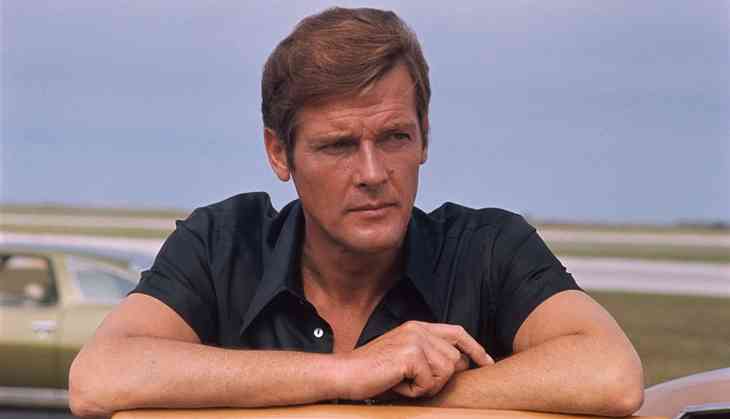 English actor Roger Moore on the set of the James Bond film 'The Man with the Golden Gun', directed by Guy Hamilton, 1974. In the background is the AMC Matador Coupe which appears in the movie. (Terry O'Neill/Hulton Archive/Getty Images)
Roger Moore, who starred in the iconic "James Bond" franchise in the 1970s and 1980s has died.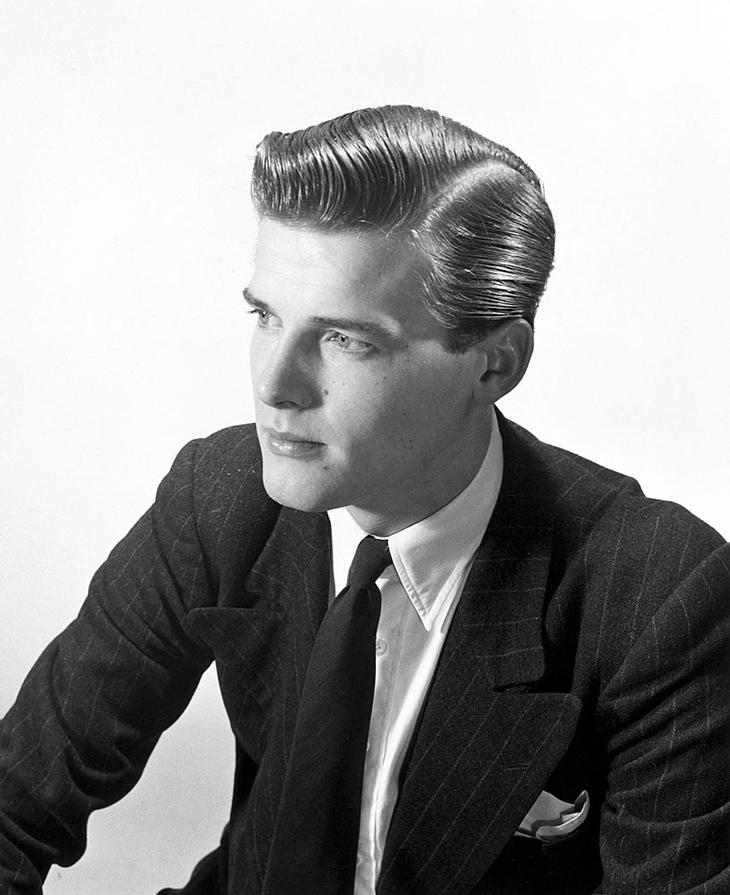 British actor Roger Moore, who later played James Bond, in an advertisement photograph for a hair product. (Zoltan Glass /SSPL/Getty Images)
In a statement posted on the actor's official social media accounts, it was revealed that Moore passed away in Switzerland after a "short and brave battle with cancer".

Posting on his official Twitter account his family said, " With the heaviest of hearts, we must share the awful news that our father, Sir Roger Moore, passed away today. We are all devastated."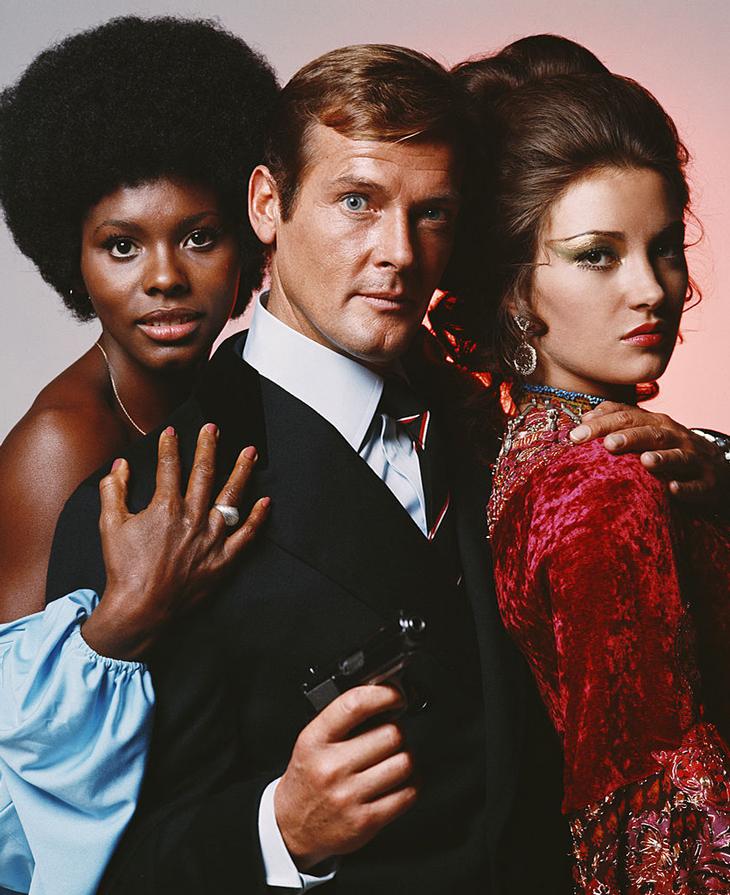 English actor Roger Moore in his role as James Bond in Guy Hamilton's film 'Live And Let Die', circa 1973, with co-stars Gloria Hendry (left), who plays Rosie Carver, and Jane Seymour, who plays Solitaire. (Terry O'Neill/Hulton Archive/Getty Images)
Moore was the third actor to play the James Bond after Sean Connery and George Lazenby, making his debut as the 007 in Live and Let Die. More than a billion people saw his play Bond, making him one of the best-known British actors in the world. Along with Bond films including Moonraker, A View To A Kill and The Man With The Golden Gun, Roger appeared in movies such as The Cannonball Run, Spice World, The Boat That Rocked and The Man Who Wouldn't Die.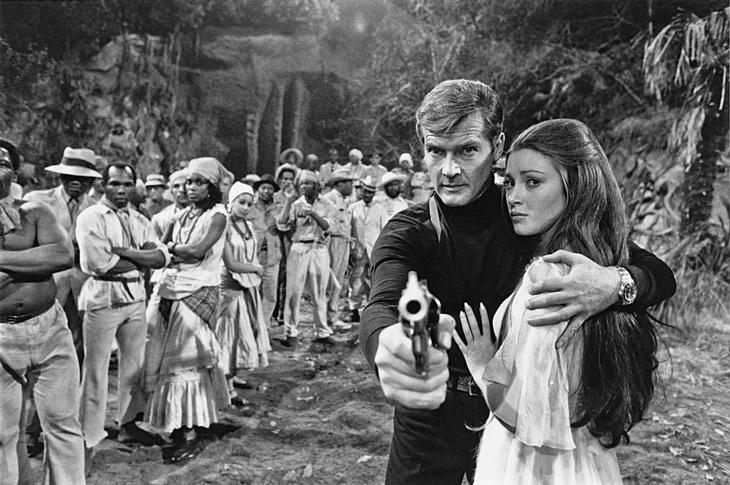 English actor Roger Moore, who plays James Bond (007) in the latest Bond film 'Live and Let Die', on the set with co-star Jane Seymour, 14th February 1973. (Popperfoto/Getty Images)
Born in Stockwell, London on 14 October 1927, he studied at the Royal Academy of Dramatic Arts (RADA).

Offscreen he was respected for his charity work and in 1999 he was made a Commander of the Order of the British Empire and a Knight Commander of the Order of the British Empire in 2003.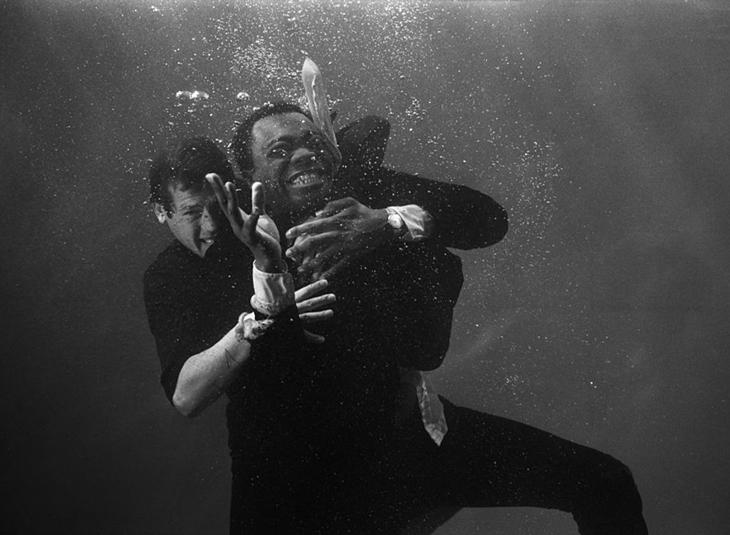 British actor Roger Moore as James Bond in the underwater fight scene with Yaphet Kotto from the movie Live and Let Die. (Terry O'Neill/Getty Images)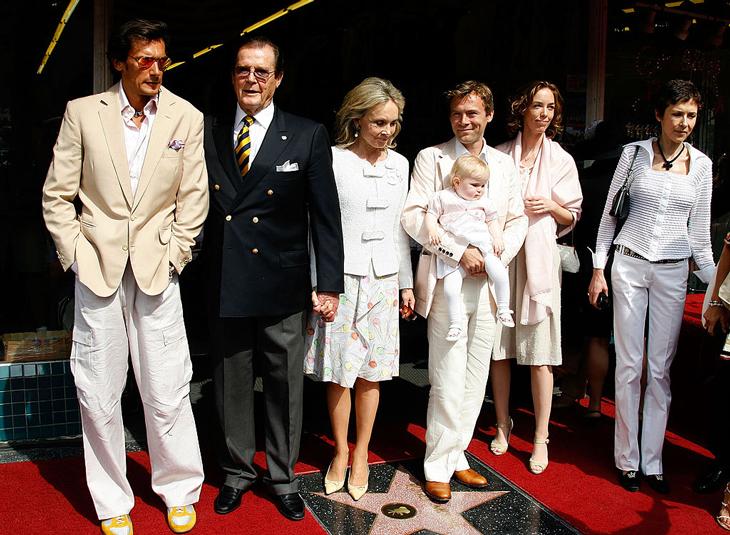 Actor Sir Roger Moore (2L) with family poses for the media at his Hollywood Walk of Fame star ceremony on Hollywood Boulevard on October 11, 2007 in Hollywood, California. (Jeffrey Mayer/WireImage)
While arguably best known for his role as 007, Moore will also be remembered for his work in TV -/The Saint in the 1960s/.