In numbers: the few gains and many losses from Brexit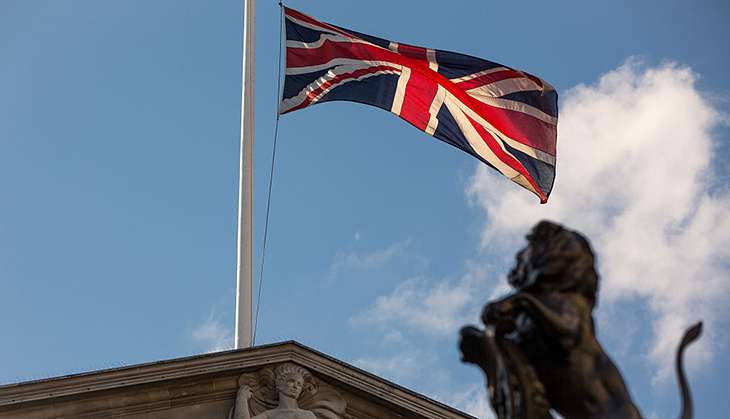 History was made Friday when a majority of British people decided to leave the European Union after a closely contested referendum.
Speculations about the socio-economic ramifications of Brexit are already creating havoc across much of the world. In Britain, the Pound has tumbled to a 31-year low and the spectre of the economy slipping into a prolonged period of recession looms. In India, the Sensex dropped steeply in early morning trading and the Rupee depreciated. This, though, is short-term impact.
Also read: Why Brexit makes India, Inc. frown
What will be the long-term repercussions for Britain and India - on their capital and labour markets, investment climate, immigration and welfare programmes? Here are some numbers to get an insight:
Number of European migrants who have entered Britain every year since 2004.

It's alleged that such a huge migrant inflow causes pressure on housing, reduces wage rate and takes away jobs from the locals.
Also read: Should the United Kingdom leave the European Union? Your guide to understanding the Brexit
With Brexit, migrants from EU countries will be required to follow a new immigration system, which is based on qualifications, skills and capital. In effect, fewer migrants will be allowed to enter the UK.
Number of Britons who live across Europe.

Of these, 400,000 are in Spain and Ireland, 175,000 in France and 150,000 in Germany.

EU membership provides them many benefits - access to a larger job market, higher incomes and better quality of life.
Also read: Brexit: India is prepared for all eventualities, says Economic Affairs Secretary
The estimated annual contribution Britain was expected to make to the EU budget from 2014 to 2020.

This is 0.5% of Britain's GDP.

Additionally, EU tariffs and quotas have led to a 18.6% rise in agricultural prices in Britain since 2012. After exit from the EU, the country can reduce EU-imposed tariffs and quotas on agricultural produce, thereby raising consumer income.
Also read: Brexit LIVE: It's official. Britain votes to leave the European Union
The amount Northern Ireland and Wales were supposed to get annually from the EU for agricultural support and development funding from 2014 to 2020.
Also read: Brexit: Pound takes a hit, as early results lean towards 'leave' camp
Both fall under the category of "least developed" regions of the EU.

Wales, which was supposed to get 838 million pounds each year, voted in favour of Brexit, while Northern Ireland, which would have received only 151 million pounds, voted for staying in EU.

Now, the question is: can London fulfill their monetary demands instead?
The share of Britain's foreign investment that comes from the EU.

The FDI from the EU now makes up 30% of Britain's GDP.

According to the Centre For European Reform, "Leaving the EU will make the UK a less attractive investment location for firms intending to sell to other EU markets from their UK facilities even if the UK succeeded in agreeing a wide-ranging Free Trade Agreement with the EU. For some of these inward investors unrestricted access to the EU market is of pivotal importance."

Nissan and Jaguar Land Rover, which are both major investors in Britain's manufacturing sector, have indicated that Brexit would reduce the country's attractiveness as a manufacturing base.

Brexit would also mean that Britain will not be a part of the EU's range of trade agreements with other countries and renegotiating will take time and take a toll on investment.

Additionally, Britain runs a trade deficit with the EU, which makes it more difficult for the country to dictate its exit terms.
It is clear that the gains from Brexit are minimal for Britain compared to the losses.
More in Catch on Brexit:
Brexit impact on India: Sensex falls by nearly 1000 points, Rupee weakens
What Brexit would mean for relations between India and the UK