Hilarious video: Furious mother walks in on 'daughters' twerking; smacks them with her slipper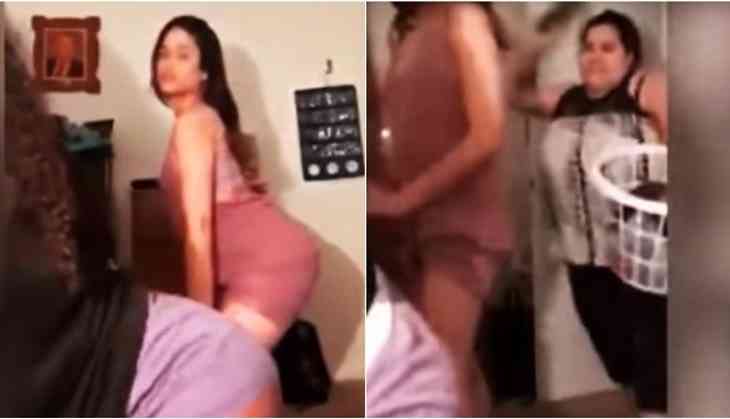 A hilarious moment took place when a furious mother smacked her girls after walking in on the pair as they were twerking on camera.

The girls are believed to be Spanish, can be seen trying to perfect the provocative dance move in front of a webcam with music playing in the background.

Suddenly, their mother, carrying a washing basket, enters into the room - and decides to teach them a lesson.

Both the sisters scream out in shock as their dance routine is interrupted and one can be seen trying to evade a second smack as the clip comes to an end.
Still, the mum manages to keep hold of her washing basket while dishing out the punishment.

You can listen Spanish music playing in the background. The footage has been widely shared online with many appearing to side with the angry mum.

One social media praised the woman's 'multi-tasking' while another said: 'I love that she didn't even put down the laundry'.
Also Read: Watch Video: Pakistani reporter sits floating tube on flooded road to cover heavy rainfall