Goa summit: India-Russia relationship is about to get a shot in the arm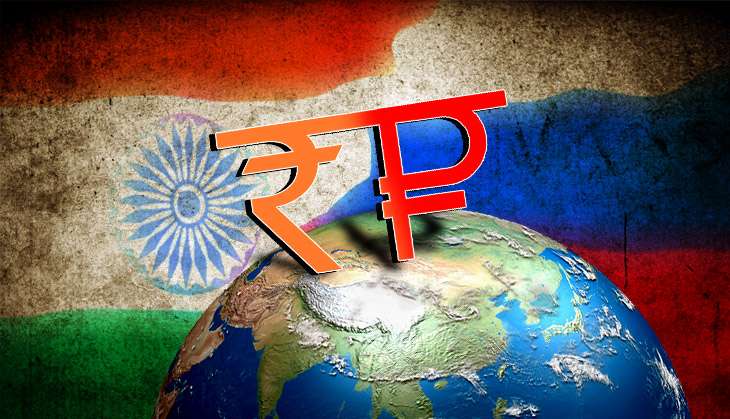 Goa has geared up to host the 17th India-Russia summit on 15 October. That the two countries have held regular summits after President Vladimir Putin took power in 2000 reflects the importance both sides attach to the relationship. It also reflects their need to monitor it at the highest level so that the momentum of the relationship is maintained, new opportunities are identified and problematic issues are addressed.
Despite this high-level attention, the India-Russia relationship has been unable to break new ground decisively.
Defence partners
The close defence relationship between the two countries is a long-standing reality. Russia remains our largest defence partner even though the US and Israel have now made major inroads into this sector.
But with Prime Minister Narendra Modi's emphasis on Make in India in defence manufacturing, the buyer-seller relationship or manufacturing under licence in India does not provide answers for the future.
Also read - Yes, there's a dip in Indo-Russia relations. But it's not much to worry about
Logically, having being traditionally more open to provide advanced defence equipment and technologies to India than any of its other partners, Russia should be best placed politically to meet India's aspirations to build a credible indigenous defence-manufacturing base.
Whether Russia's business methods and the organisation of its defence industry will enable it to partner with the Indian private sector to build such a base in India is open to question.
Partnership with the private sector will demand much more transparency in doing business, including pricing, on the Russian side, apart from efficient product support.
The cards on the table
Russia showed willingness to associate India at the design phase - a critical component of any veritable technology transfer - in projects like the Fifth Generation Fighter Aircraft, but progress here is slow. The project to manufacture Ka 226 helicopters in India will be a test case of the ability of both sides to successfully implement a major project on a basis that would be different from the past. The advanced defence technologies tested by Russia in war-like conditions in Syria indicates that Russia's defence sector is being modernised after a period of stagnation.
This should open new doors for India-Russia defence cooperation. Our decision to acquire the potent S-400 Air Defence system and four additional frigates from Russia was announced last year but contractual terms had to be negotiated. It is likely that these contracts will be signed on the occasion of the Goa summit.
Nuclear cooperation
Civilian nuclear cooperation is a bright spot in our bilateral relationship. The Kudankulam (KK) 1 and 2 project has been effectively completed. KK 3 and 4 have been finalised and preparatory work has begun. KK 5 and 6 are under negotiation.
It was hoped that the Inter-Governmental Agreement and the Credit Agreement for these reactors would have been finalised and signed during the forthcoming summit but such negotiations are always tough and delays are inevitable.
The massive devaluation of the ruble, the fall in the value of the rupee and the credit terms offered by Russia to Egypt and Bangladesh for nuclear reactors are elements in the ongoing discussions that are targeted for completion by the end of the year.
India is committed to procure the promised number of reactors from Russia not only at the KK site but also at a new site in Andhra Pradesh (newer 1200 MWs reactors instead of 1000 MWs at the KK site will be procured) in lieu of the site in West Bengal that its government no longer wants. India wants more localisation of production for Russian reactors in India to develop an indigenous manufacturing base in this advanced sector.
Today, this cannot be done in any significant way for practical reasons, but this will be pushed in due course. Given the role Russia is playing in our nuclear sector, one hopes that it will work for India's NSG membership pro-actively, not the least because this has a bearing on the security and stability of our investments in this sector in the future.
The energy sector
Some progress has been made in the field of energy cooperation. Russia has huge energy resources and India, already short of energy, will need access to more energy as its economy grows. Unlike in the case of Russia-China oil and gas contracts, lack of geographical contiguity between India and Russia is an impediment in striking such major deals between India and Russia. In addition to agreements between state sector companies, the Indian private sector has got involved, which is a welcome development.
In 2015, Essar and Rosneft announced the signing of a preliminary agreement to acquire 49% stakes in Essar's Vadinar Oil refinery and supply of crude oil to Essar over 10 years. The US is, however, sanctioning the Russian oil sector, in particular Rosneft, and this may complicate matters.
In 2015, OVL signed an agreement with Rosneft to acquire a 15% stake in the Vankorneft project. In June this year, the consortium of Oil India Ltd., Indian Oil and Bharat Petro Resources Ltd. signed a Sales Purchase Agreement with Rosneft for acquiring 23.9 % in Vankor oil block. US/EU sanctions have impacted investments in Russia's hydrocarbon sector from western sources, and this has opened up opportunities for us that we seem to be taking advantage of.
Trade
Despite efforts at the government level, trade exchanges between India and Russia remain low, which is a serious weakness in the bilateral relationship.
With a vibrant trade and investment relationship the points of contact between countries at the level of governments, economic actors and people at large expand.
In India, the most dynamic and modern sectors of the economy are not looking at Russia. For the various campaigns launched by the government, such as Make in India, Digital India, Skill India, Smart Cities and the like, it has reached out to the advanced industrialised countries for the needed technological, management and even financial inputs.
In the fields of health, renewable energy, clean coal technologies, solar power- indeed in the whole field of innovation - we are being driven towards the West rather than Russia.
The result is that even the media pays little attention to our Russia relationship. In December 2014, the two countries set a trade target of $30 billion by 2025. Actually trade exchanges in 2015 were a mere $7.83 billion - a 17.74% decline from the previous year.
The question of Pakistan
The Goa summit will provide an occasion to discuss Russia's defence-related overtures to Pakistan that have raised concern in India. The Indian ambassador in Moscow has characterised these overtures to a country that uses terrorism as an instrument of state policy as being wrong.
Such public criticism of Russia's policies in our neighbourhood is almost unprecedented. The timing of the military exercises with Pakistan just after the Uri attack was awkward for India. It was akin to India conducting military exercises with Ukraine after Ukrainian abetted terrorist attacks in Odessa. Russia's motives in establishing defence cooperation with Pakistan are unclear and its explanations unconvincing. If the US could not get Pakistan to act on its terrorism related concerns in Afghanistan, how Russia can hope to wean away Pakistan from terrorism is not understood.
If Russian moves are intended to bring its policies towards Pakistan more in alignment with those of China, it would be problematic for India. Russia has to decide whether erosion of the great goodwill it enjoys in India is worth the gains of goodwill it may obtain in Pakistan. Russia has to be more upfront on the issue of Pakistan's abetment of terrorism against India. This is an issue on which even the Gulf countries are today more explicit in their condemnation than Russia is.
All said and done, the Modi government, as the governments before, understands the importance of our ties with Russia, irrespective of irritants that crop up occasionally because of Russia's hard-headed pursuit of its own interests. We have to maintain stability and trust in our ties with Russia at a time when its relations with the West have sharply deteriorated and have pushed it towards China.
More in Catch - Indian diplomats make it clear that BIMSTEC is not an alternative to SAARC
China-Bangladesh bonhomie: India needs to restrategise as the Dragon woos this neighbour