Coronavirus: Pakistani students in China cry for help as Indians get evacuated, video goes viral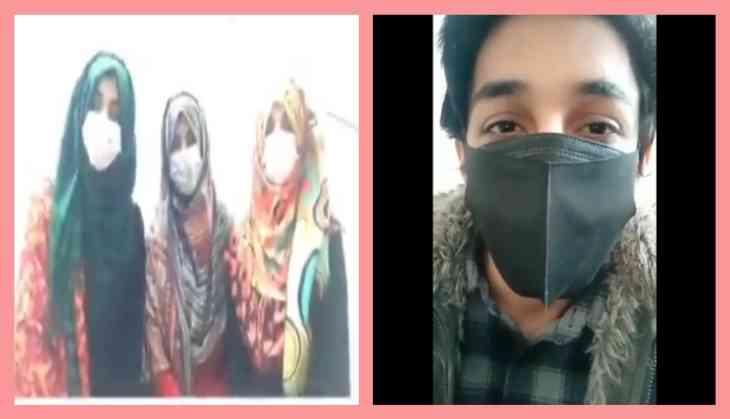 Pakistani students in China were seen asking for help, evacuation and slamming the Imran Khan government over its refusal to save them. Such video in which Pakistani students seen appealing for help went viral on Social media as India flew special Air India flight to evacuate the Indians from China amid the deadly coronavirus outbreak.
In one such video that has gone viral on viral on social media platforms, a Pakistani student shows how Indian students are being evacuated from Wuhan.
In the video, the student can be seen saying: "Bangladeshis will also be evacuated later. Then it is us Pakistanis who are stranded here and our government says we won't evacuate you even if you die, get infected or are still alive. Shame on you Pakistan government, learn something from the Indians."
In a similar video, three women students wearing masks can be seen as appealing to the people of Pakistan asking for help. The women say their families in Pakistan are also suffering because of the crisis.
Watch Video:
Pakistani student in Wuhan shows how Indian students are being evacuated by their govt. While Pakistanis are left there to die by the govt of Pakistan: pic.twitter.com/86LthXG593

— Naila Inayat नायला इनायत (@nailainayat) February 1, 2020
Air India special flight carrying 323 Indians and seven Maldivians evacuated from the coronavirus-hit Chinese city of Wuhan, landed in New Delhi on Sunday morning. The flight had taken off from Wuhan at 3:10 am (IST) on Sunday.
The flight carrying the first batch of Indians had landed at the Indira Gandhi International Airport in Delhi on Saturday. Of the 324 passengers, three were minors and 211 were students.
Meanwhile, Kerala on Sunday reported the second case of coronavirus in the state. The first case in India was also reported in Kerala a few days ago.
Also Read: Coronavirus: Second case of infectious disease reported in Kerala