Chinese New Year kicks off with fireworks, lion dances and lanterns
The Chinese New Year 2017 has officially begun and will last till 15 February, 2018.Also known as the Spring Festival in mainland China, the festival, which officially starts this Saturday, is China\'s main annual holiday. It is a time for reunion and togetherness.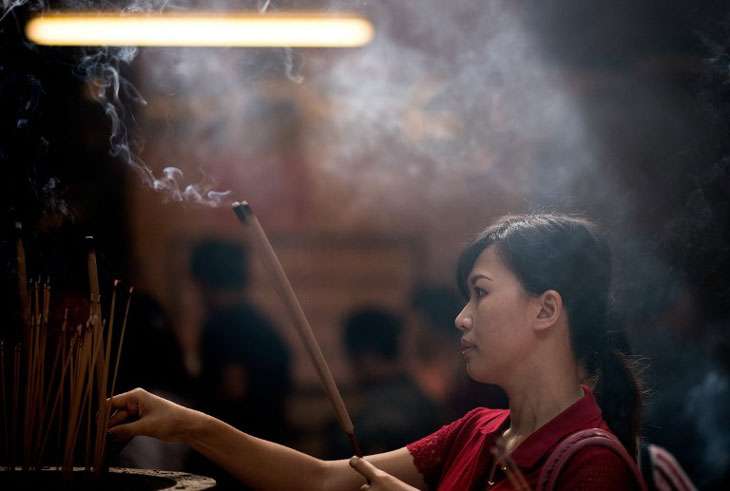 An ethnic Malaysian-Chinese devotee offers prayers and burns incense for good luck at the Sin Sze Si Ya Temple on the first day of the Lunar New Year in Kuala Lumpur's popular Chinatown area on 28 January, 2017. Some 25 percent of Malaysian population are ethnic Chinese and celebrate the Lunar New Year, this year marking the Year of the Rooster. (AFP PHOTO / MANAN VATSYAYANA)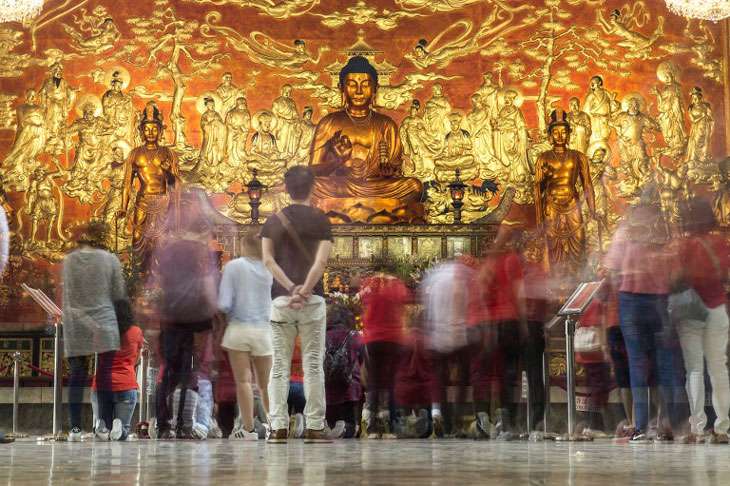 Chinese-Filipinos pray at the Seng Guan Temple to mark the start of the Lunar New Year in Manila's Chinatown on January 28, 2017. Chinese-Filipinos on 28 January. They are celebrating the Lunar New Year, the most important holiday for a number of countries in east and southeast Asia, as they mark the first day of the Year of the Rooster. (AFP PHOTO / NOEL CELIS)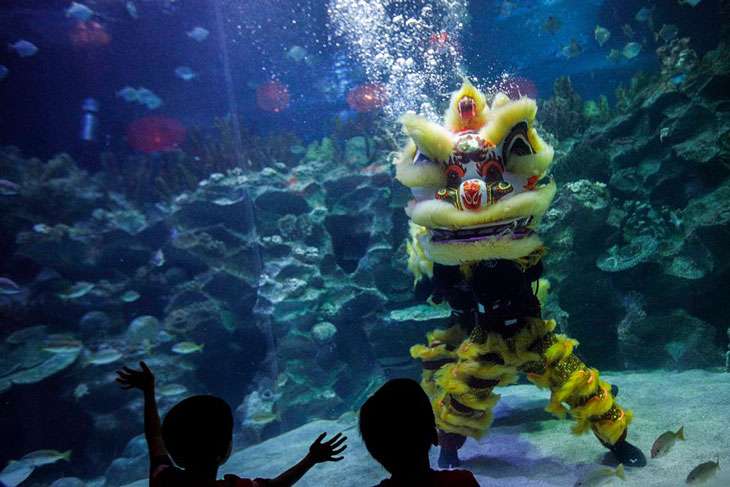 Divers wearing a Chinese traditional lion costume perform a lion dance in the water inconjuction of this Lunar New Year of the rooster at Aquaria KLCC, in Kuala Lumpur, Malaysia, on 27 January, 2017 (Hafiz Sohaimi/NurPhoto via Getty Images)
It is celebrated according to the Chinese lunisolar calendar, so the date changes from year to year. It is traditionally celebrated with fireworks displays that light up the sky. This year is the year of the rooster, the tenth animal in the cycle. Over a billion people will celebrate the festival across the world over the next two weeks.
Lunar lanterns, Dragon Boat races, lion dances, spectacular light shows, cultural performances and food offerings are all highlights of the celebrations and we've curated these spectacular moments for you.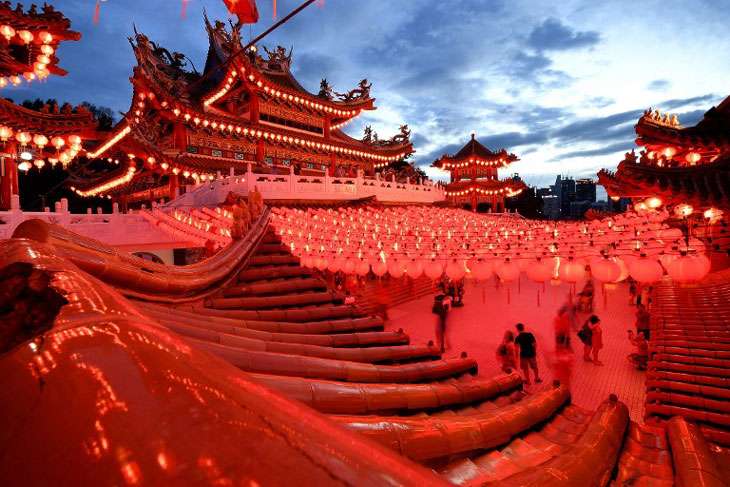 Ethnic Malaysian-Chinese devotees arrive to offer prayers at the Thean Hou temple decorated with red lanterns in Kuala Lumpur on 27 January, 2017 on the eve of the Lunar New Year. (AFP PHOTO /MANAN VATSYAYANA)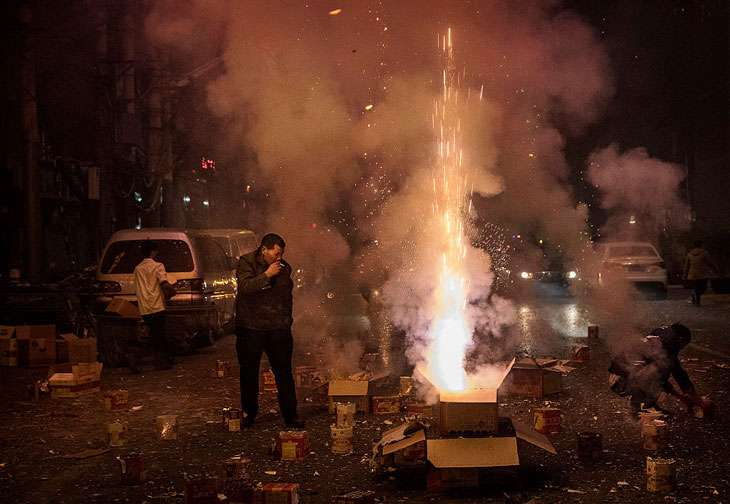 A Chinese man smokes a cigarette as he and others set off firecrackers, a traditional way of warding off evil spirits, in celebration of the Chinese Lunar New Year early on 28 January, 2017 in Beijing, China. (Kevin Frayer/Getty Images)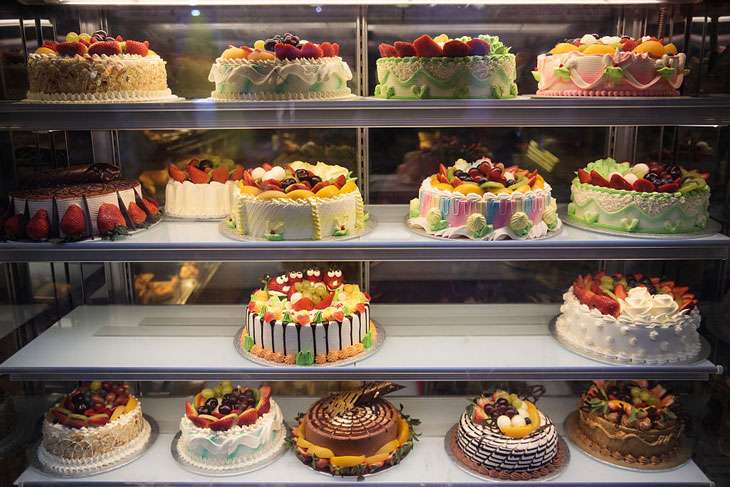 Celebration cakes are displayed in the window of a cake shop in Chinatown on 27 January, 2017 in London, England. Chinese New Year, The Year of the Rooster, will be celebrated in London with a parade this coming Sunday attracting thousands of visitors to Chinatown. (Jack Taylor/Getty Images)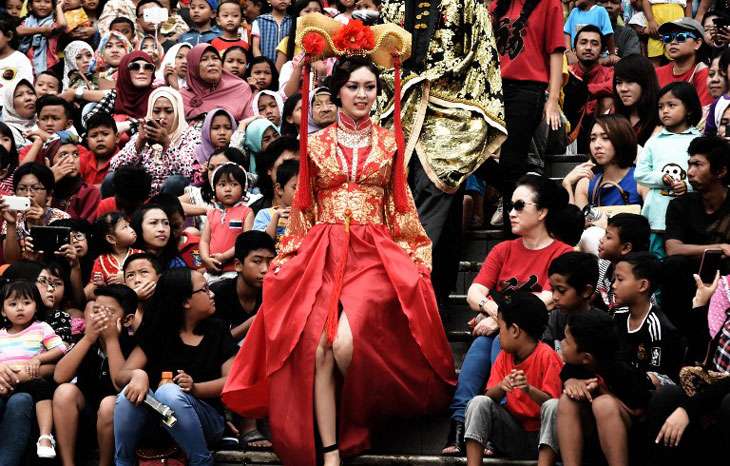 Indonesian Muslims watch a woman dressed up in traditional Chinese costume during the Lunar New Year celebrations in Malang, eastern Java island, on 28 January, 2017, in the most populous Muslim country. (AFP PHOTO / AMAN ROCHMAN)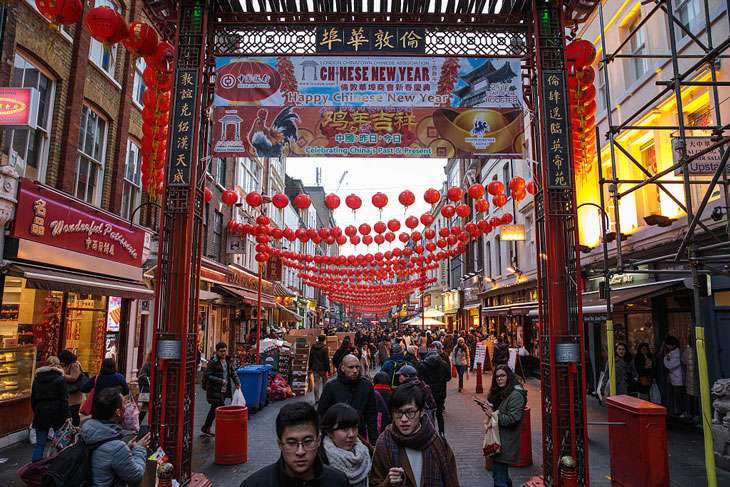 People walk under Chinese lanterns hanging in Chinatown on 27 January, 2017 in London, England. Chinese New Year, The Year of the Rooster, will be celebrated in London with a parade this coming Sunday attracting thousands of visitors to Chinatown. (Jack Taylor/Getty Images)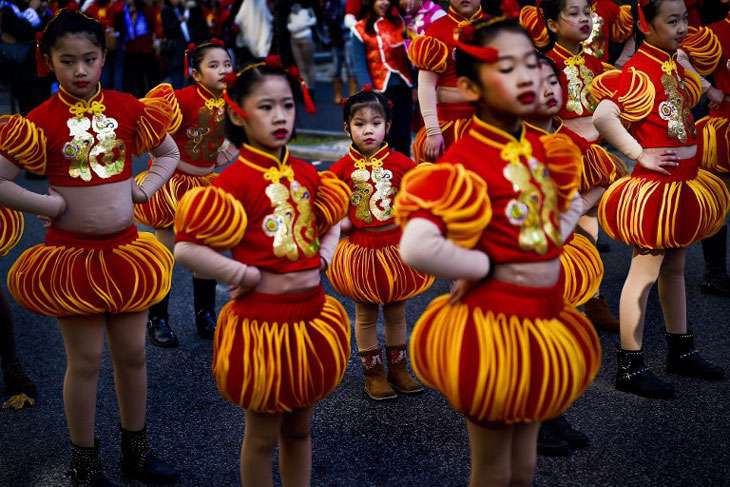 Children wearing costumes take part in the Chinese New Year, parade, marking the year of the Rooster, in Lisbon. (AFP PHOTO / PATRICIA DE MELO MOREIRA)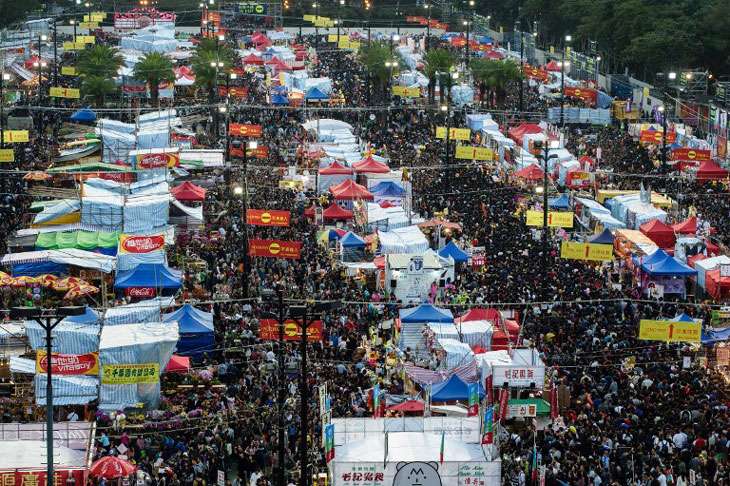 A general view shows crowds of people visiting the Victoria Park New Year Flower Market in Hong Kong on the eve of the Lunar New Year holiday to celebrate the incoming Year of the Rooster. (AFP PHOTO / Anthony WALLACE)