#CatsAgainstBrexit tell humans why exiting EU isn't pawsome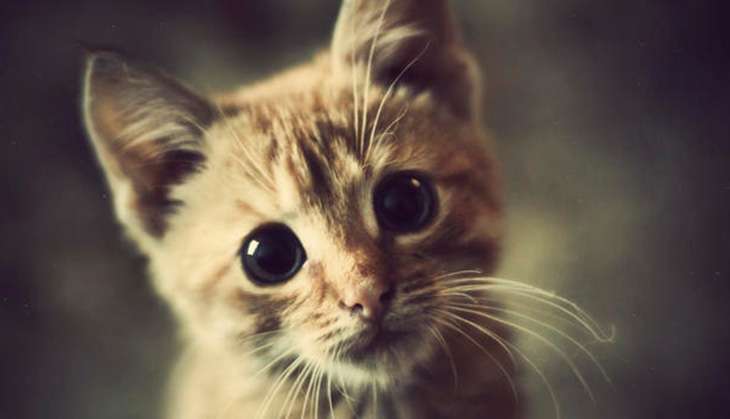 When Britons voted to end their historic relationship with Europe last week, reactions were mixed. They were either of shock, anger and disgust. Or of relief, pride and jubilation.
As the new week begins, some Britons are beginning to wonder if their decision to vote 'out' lacked wisdom. Mostly after getting a dose of cat wisdom on this all-important issue on Twitter.
#CatsAgainstBrexit is where cats are making their human companions tweet about why being part of the European Union is more sensible. Why multi-cat-uralism is a great thing. Why such tweets can help ease pain.
For the record, cats are upset with humanity. For this cat-astrophe. For being forced to witness this mewment in time. For taking Cattitude for granted.
And their furry heads are furr-ious. Will this ouster affect their bird-watching behaviour? Will the non-British resident cats be relocated to their native countries? Will this move affect catnip prices? Will cat kibble cost more? Will they need a passport to cross over to the neighbour's (country) to meet friends?
Here's a collection of cat-tweets which will help humans see the Brexit issue in a new purr-spective.
It's no fun being on the outside looking in. #catsagainstbrexit pic.twitter.com/XP3M9MyMIM

— Ed Holmes (@TeddyCHolmes) June 20, 2016
#CatsAgainstBrexit #Nishi worries that building a wall between us and the EU will block her sunbeam. pic.twitter.com/HhLPy1Ax7M

— James O'Brien (@sparrk) June 20, 2016
He's done his sums, and leaving just doesn't add up 🐱 #CatsAgainstBrexit pic.twitter.com/POkG7KmZOP

— Matt Rogers (@MattOnHeart) June 20, 2016
Robbie is upset. Leaving EU to join single market would mean paying into EU but losing influence. #CatsAgainstBrexit pic.twitter.com/Ojwa7WmNQw

— George Aylett (@GeorgeAylett) June 20, 2016
Millicent supports the notion of free movement in between other cat's gardens #CatsAgainstBrexit pic.twitter.com/DFL7eNGXea

— Abbie (@shnabbs) June 20, 2016
Maya just heard she may need a visa to visit the kitchen in future. #catsagainstbrexit pic.twitter.com/2aT8eMMm2F

— Claire Kidman (@claire_kidders) June 20, 2016
Daphne is worried about trade restrictions on catnip #CatsAgainstBrexit pic.twitter.com/RSJO4O27tj

— Kate Bevan (@katebevan) June 20, 2016
Emily's grandmother is Turkish. Here's what she thinks of your racist billboards #CatsAgainstBrexit pic.twitter.com/CeQaakHuvH

— Martyn Hett MBE (@martynhett) June 20, 2016
Chaka is 19 & part Persian. She worries she might be deported if Boris knows where Persia is. #CatsAgainstBrexit pic.twitter.com/L5pagYLQzG

— DrSuzanneConboy-Hill (@strayficshion) June 20, 2016
These gems have left the Britons sighing. Wishing their cats had sprung into action earlier and purr-suaded them not to opt out of the EU, instead of doing what they do best - pro-cat-stinate.
The only pawsitives they can look forward to now is their lifelong company. And, of course, their eternal wisdom.