American entertainment Netflix threatens to withhold films from Cannes film festival 2018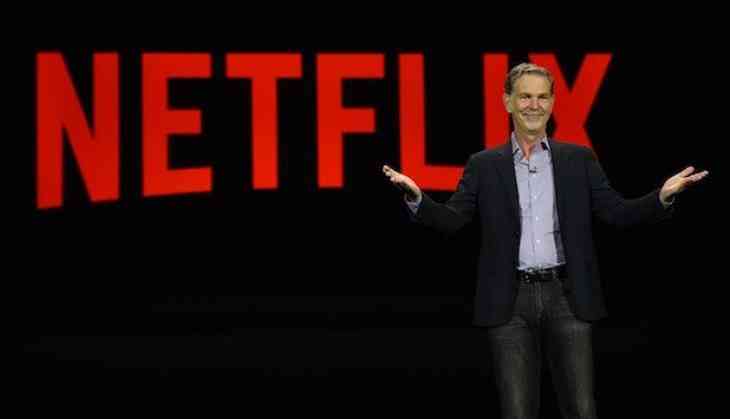 The online streaming media giant Netflix has threatened not to bring any titles to the 71st annual Cannes Film Festival after the festival director Thierry Fremaux said he won't screen any films from the Netflix films platform in competition.

The situation is still unstable, and a final decision won't be made until the world's largest movie event announces its official line-up on April 12.

Such response from Netflix came when a new rule was announced of banning movies from the official Cannes festivals competition that don't have theatrical distribution in France. Since Netflix originals don't play French theaters and are instead distributed directly on the digital service, that rule has barred them from the competition lineup.

If Netflix carries through on the threat to pull out its movies, the move could impact a number of high-profile filmmakers, reports hollywoodreporter.com.
Also Read: ‪Alec Baldwin's Donald Trump appears on Saturday Night Live to announce 'I don't care about America'

"The Netflix people loved the red carpet and would like to be present with other films," Fremaux told The Hollywood Reporter after the rule was announced. "But they understand that the intransigence of their own model is now the opposite of ours."

The international film festival has also announced a new rule of 'no selfies' on the red carpet from this year onward.

This kind of move would be seen as retaliation for a new rule, which was first announced after last year's festival. The officials have banned films from competition that do not have a French theatrical release.

Since Netflix titles don't play in French theatres and instead appear directly on the digital service, that rule has barred them from the competition line-up.

The complete line-up for this year's Cannes film festival, which runs from 8 to 19 May, will be unveiled on 12 April.
Also Read: 1 killed in Trump Tower fire in New York, 4 firefighters injured