A British-Indian is now serving up 'Burnt Roti': a magazine about South Asian talent
Sharan Dhaliwal was born in London to Punjabi parents and spent most of her childhood rejecting her culture and trying to "whitewash" her identity. When Dhaliwal was a little older she resisted her mother's designs to teach her to make that perfect roti.
She deliberately burnt the rotis.
Today, Dhaliwal has finally come to terms with her identity and embraced her culture. The proof is Burnt Roti - a magazine she is about to launch for South Asians across the world. A magazine that aims to address similar issues of cultural assimilation. A magazine that aspires to become the voice of the many nameless, faceless talented from among the community.
Those for whom conventional doors are closed, because they belong to 'ethnic' communities who cannot find mainstream recognition.
"When I came up with the idea for a magazine, the first thing I considered was getting my mum to do the food section. I thought about all the food she creates and eventually my mind went to her teaching me how to make a perfect roti, bent over a hot tava," says Dhaliwal.
She also remembered how she would often deliberately overcook rotis in protest.
"I would burn it so often and my mother used to say 'you need to make the perfect roti', which I resented because it made me feel like my only worth was to (eventually) cook for my husband."
The magazine's title is, therefore, an "honest admission". Also, a way to help people connect with the person behind the magazine. 
Giving face to the faceless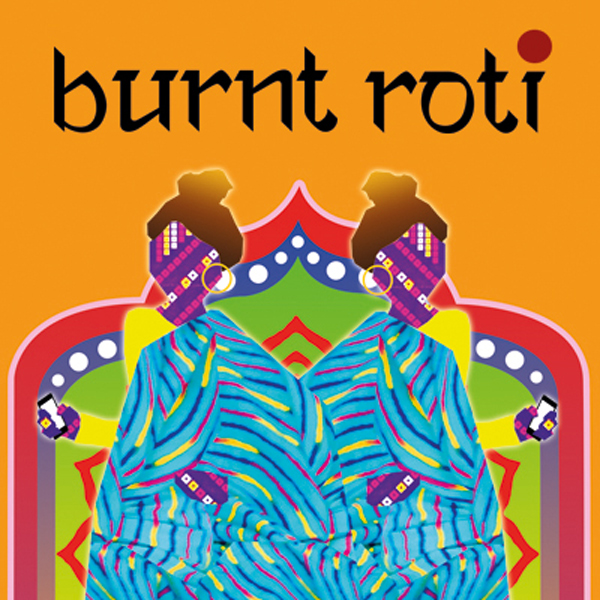 Artist: Khush Nubian

Armed with a degree in Film & Animation and some experience at an advertising agency, Dhaliwal was beginning to feel the lull. She wanted to do something new.

She had an interest in South Asian talent - celebrity culture and films & TV. And that very few publications tackled this niche among the community.

She wanted to fill the gaps. 

"I wanted to do opinion pieces, but also have celebrity interviews, makeup tips, an agony aunt, a food section, and so on. I wanted to create a platform for South Asians to be interviewed as well as to interview," says Dhaliwal.

The first issue of Burnt Roti is out this month. The target audience is South Asians in their 20s-30s around the world. However, this magazine isn't just for South Asians to read, it's for the world. 

"Everyone can read an interview about a certain actor, musician, comedian etc and realise the talent they're missing out on because these people don't have the same platform as, for example, white-centric magazines," says Dhaliwal. 

For the inaugural issue she already has people from India, Canada, America and the UK contributing to the magazine.

"The young age is because of the subject matter that relates a lot to certain generations - such as talking about breaking into acting as someone with dark skin, and so on - but is open for anyone to pick up and relate to."

The magazine will have print issues, a digital presence and a video channel. It has been successfully crowdfunded, but for additional funding Dhaliwal has a GoFundMe page. 

She is hoping to release the magazine monthly when she gets more staff and regular funding. 

"The online magazine will go live mid-May, which will have more content - the magazine will have more art. The video channel will be going live end June and will host documentaries, short films, interviews and makeup tips."

Dhaliwal is busy scheduling a party after the magazine goes live. 

"I have a launch planned in London for when the magazine goes live, and am looking to hold more parties where possible," she says. 
Food, Fun & Photos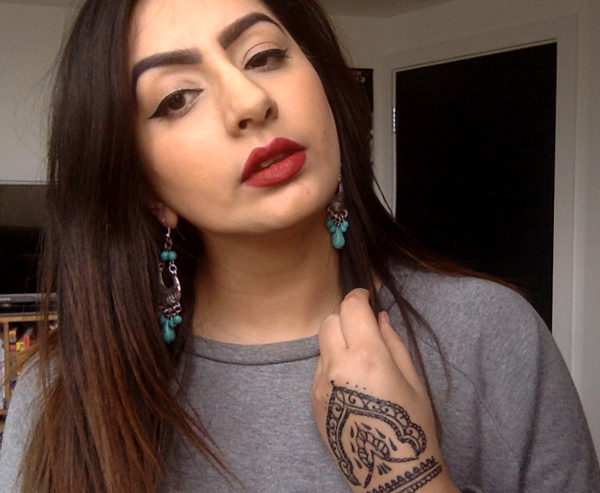 Sharan Dhaliwal

Dhaliwal has her eyes set on South Asians while looking for contributors or topics. 

"We will hold interviews with just South Asian talent. This is to give them a platform to be heard. The interviewees and interviewers are South Asian...," she says.

She will also try and help writers and celebrities where needed. For the inaugural issue she has an interview lined up with a Punjabi from New York. On her mind are writers – from the UK, US, Canada, India and so on. 

"Irrespective of where they are, they identify as South Asian, so will have this platform to write, draw, photograph, as well as be interviewed in," she says.

There's one exception to the rule. "Our cartoonist is Middle Eastern", she says.

The focus on food and recipes will be optimum - what with Dhaliwal's mother also being a regular columnist. "The food section of the magazine will have contributions for all South Asian food, from different people, as I get more and more content," she adds.

Currently Burnt Roti is led by Dhaliwal alone - "just the little me" - as she puts it. But she won't be alone for long. There will be several other South Asians - who have burnt rotis in protest - who will back her up in the long run.