World Record: Indian jewelers create record for most diamonds in one ring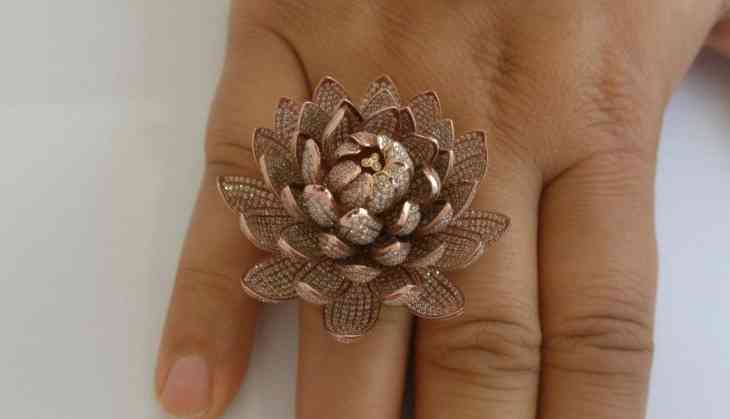 Indian jeweller Vishal Agarwal and Khushbu Agarwal from Surat broke a world record for most diamonds in one ring. One 18 karat rose gold structure has 6,690 diamonds. The ring is shaped like a lotus flower and weighs more than a golf ball that is 58 grams. It would cost $4,116,787.
Earlier the record was registered in name of Jaipur-based Savio Jewelry. In 2015 the jeweller created a Peakcock ring containing 3,827 cut diamonds.
The Surat-based designer created the ring which has 48 petals while Khushbu was the financed the project. According to Vishal Agarwal, "The lotus flower style was created in order to raise awareness about the importance of water conservation," He also added that this project was so prestigious that he could manage to get like-minded people to work towards a beautiful world.
Also Read:Watch: American woman drinks her dog's urine and claims can help cure her acne