Bulldog Zsa Zsa wins title of World's Ugliest Dog, earns Rs 1 lakh
Dogs contested for the World's Ugliest Dog contest at the San Francisco Bay Area in the US. The winner of the competition was an English Bulldog, who was rewarded Rs 1 lakh. The winner was a 9-year-old English bulldog named Zsa Zsa.
This is an annual competition where dogs flaunt their imperfections such as hairless bodies, lolling tongues. These ugly dogs walk the red carpet and a panel of judge decide the winner.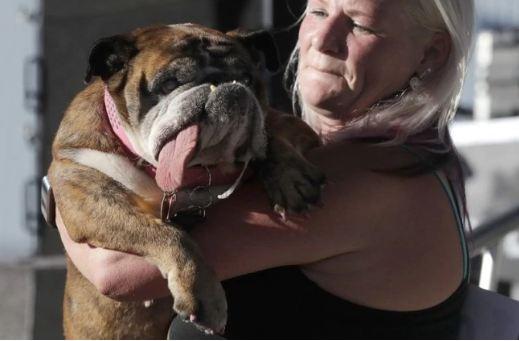 With teeth-exposing and tongue hanging out to the ground, he beat 13 other participants and won $1,500. He was a rescued bulldog, plucked from a puppy mill and sold online when owner Megan Brainard found him.
Last year 'the ugliest dog award' went to Neapolitan Mastiff Martha. It was after she flopped on the stage during her presentation that won her prize.
Also Read: Watch: Kangaroo interrupts soccer game, tries out as goalie