8 men as rich as half the world says Oxfam report. Is there a way to fix this stark inequality?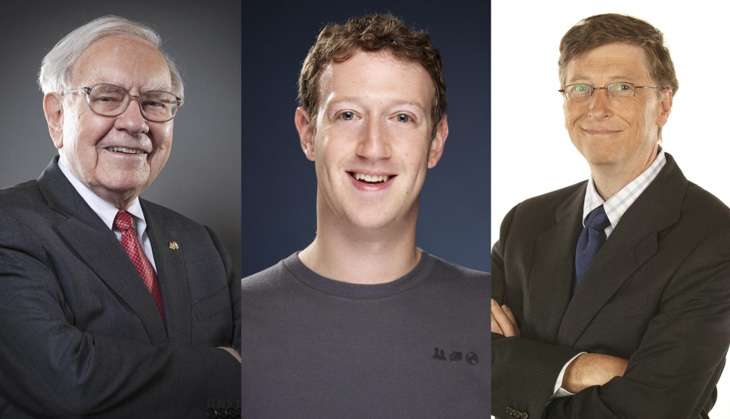 The gap between the super-rich and poorest half of the global population is starker than ever, according to a survey by international non-profit Oxfam. Eight men own as much wealth in this world as do 3.6 billion people - the poorest half of humanity.
In India, the richest 1% hold a staggering 58% of total wealth, according to the survey held between 13 October and 16 November last year.
With a total wealth of $248 billion, India has 84 billionaires including Mukesh Ambani ($9.3 billion), Dilip Shanghvi ($16.7 billion) and Azim Premji ($15 billion).
The report also notes that all of them has earned their wealth through inheritance or accumulation through industries which are prone to corruption and cronyism.
Oxfam is
an international confederation of 18 non-government organisations working with partners in over 90 countries to end "the injustices that cause poverty", according to its website.
The world's 8 richest billionaires include:
1. Bill Gates (US): co-founder of Microsoft (net worth $75bn)
2. Amancio Ortega (Spain): founder of Zara owner Inditex (net worth $67bn)
3. Warren Buffett (US): largest shareholder in Berkshire Hathaway (net worth $60.8bn)
4. Carlos Slim Helu (Mexico): owner of Grupo Carso (net worth $50bn)
5. Jeff Bezos (US): founder and chief executive of Amazon (net worth $45.2bn)
6. Mark Zuckerberg (US): co-founder and chief executive of Facebook (net worth $44.6bn)
7. Larry Ellison (US): co-founder and chief executive of Oracle (net worth $43.6bn)
8. Michael Bloomberg (US): owner of Bloomberg LP (net worth $40bn)
Seven out of 10 people live in a country that has seen a rise in inequality over the last 30 years.
If this pace of wealth accumulation continues, the world could see its first trillionaire in just 25 years.
To give an idea, you would need a million millionaires to make a trillionaire.
So what is the reason behind such a stark level of inequality?
Well, according to Oxfam, large corporations and those on the top use a network of tax havens to avoid paying their fair share of tax, drive down wages for their workers and the prices paid to producers, and investing less in their business.
Lobbying to ensure government policy works for them - is also a reason the organisation gives.
The report cites the example of the Panama Papers leak to showcase the ability of the rich to avoid paying their fair share of taxes and helped individuals shelter their wealth.
Money where is matters
"Indian government must eliminate tax exemptions and not further reduce corporate tax rates. Governments must support companies that benefit their workers and society rather than just their shareholders," Oxfam said in its report.
Even the World Bank is clear they will miss their goal of ending extreme poverty by 2030 if leaders across the world do not increase their effort to tackle inequality.
The list also coincides with the Forbes' list of the world's richest.
The organisation that fights against poverty warns that if this kind of inequality continues 'seismic' political changes - like the election of Donald Trump as US president and Britain's vote to leave the European Union - will continue to happen.
Winnie Byanyima, executive director of Oxfam International states that it is 'obscene' for so much wealth to be held in the hands of so few when one in 10 people survive on less than $2 a day (approximately Rs 137/day).
"Inequality is trapping hundreds of millions in poverty; it is fracturing our societies and undermining democracy," Byanyima says in the report.
A similar report published by the organisation a year back states that 62 people on the planet owned as much wealth as the bottom half of the population. With more accurate data obtained from by Swiss bank Credit Suisse, they brought the number down to 8.
Oxfam does, however, suggest measures that it hopes will be enacted to help reduce this stark inequality.
These measures include:
- Higher taxes on wealth
- More fund investments in public services and jobs
- Greater cooperation among governments on ensuring workers are paid decently
- And that the rich don't dodge taxes and prevent exploitation of workers
Edited by Jhinuk Sen