60 babies a day born in Rohingya camps in Bangladesh: UN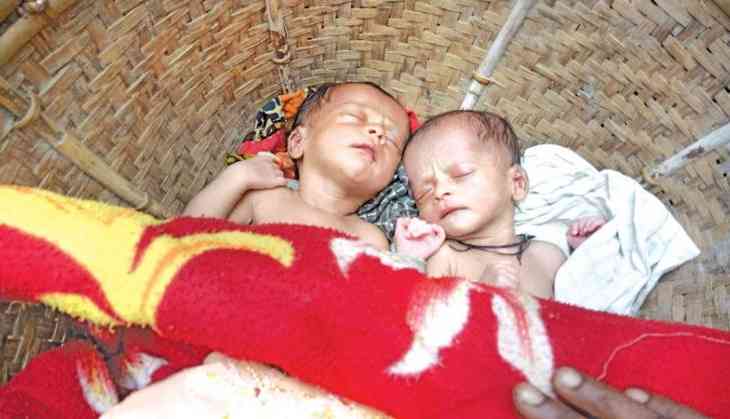 The United Nations children's agency UNICEF on Wednesday said that around 60 babies are born every day in Rohingya refugee camps in Bangladesh. In past nine-month, nearly 700,000 Rohingya have fled Myanmar and taken shelter in Bangladesh.
UNICEF in a statement, "Since the crisis began more than 16,000 babies had been born in the camps, of which only about 3,000 were delivered in health facilities."
UNICEF's Representative in Bangladesh Edouard Beigbeder shared that some 60 babies are born daily in appalling conditions, away from home, to mothers who have survived displacement, violence, trauma and at times rape.
More than 60 babies a day are taking their first breath in appalling conditions in refugee camps in Bangladesh, to mothers who have survived displacement, violence, trauma and, at times, rape. https://t.co/AezbNCslsg #ChildrenUnderAttack pic.twitter.com/i2OkCvyuBm

— UNICEF (@UNICEF) May 17, 2018
Beigbeder also added, "It is impossible to know the true number of babies who have been or will be born as a result of sexual violence but it is important that every new-born and expectant mother should receive help and support."
One of health ministry official(name not disclosed) said that last week he identified some 18,300 pregnant women and a total estimate was around 25,000.
In March UN launched $951 million to help the Rohingya refugees but according to the official, only 20 percent funds reached there.
Also Read:Stormy Daniels Scandal: Further details of Trump payments to lawyer Michael Cohen revealed