Why sex-workers are opposing Modi govt's anti-trafficking law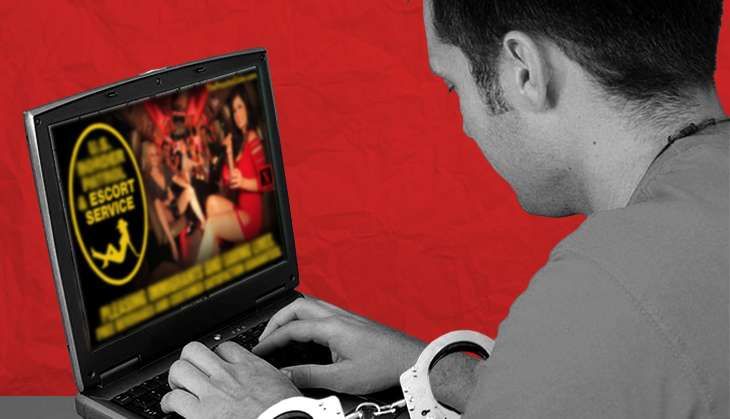 In May this year, the women and child development ministry brought in a draft law to tackle human trafficking, and threw it open for consultations. However, sex-workers' networks have cried foul, alleging that the Bill, if ultimately passed as a law, would deal a severe blow to the rights of those who willingly sell sex.
They contend that the bill suffers from the "vice of imprecise definitions and lack of specifics in conferment of powers". Mainly , because when the existing laws give powers only to the police, the proposed law hands over powers even to private individuals. Also, though it seeks to curb trafficking, it does not even define the term.
Also read - Anti-trafficking draft bill: Here is all you need to know
The introduction of the Draft Bill - Trafficking of Persons (Prevention, Protection and Rehabilitation) Bill, 2016 seeks to add to the existing two laws on trafficking offences. Three laws will deal with the issue of trafficking - Immoral Traffic Prevention Act, 1986 [ITPA], Section 370-373 of the Indian Penal Code and the new draft Bill 2016 on trafficking. The Ministry for Women and Child Development has declared that they would accept suggestions until 30 June, 2016 on how to improve the proposed bill.
Sampada Grameen Mahila Sanstha [SANGRAM] and Veshya Anyay Mukti Parishad [VAMP] - two sex workers' collectives from Maharashtra, which are spearheading the struggle against the Bill, organised a training and consultation with female sex workers in Bangalore from 17 to 19 June 2016. The training was conducted by Supreme Court Advocate Rakesh Shukla and Advocate Aarthi Pai. 30 women in sex work from Andhra Pradesh, Telangana, Karnataka, Kerala, Maharashtra and Tamil Nadu deliberated various sections of the Draft Bill.
They contend that they were never consulted when the Bill was being drafted, and this is particularly galling because it would affect not only their livelihoods but also their dignity.
In particular, they are critical of the fact that the Bill does not even define the term "trafficking", and because it gives sweeping powers to even "public spirited" private individuals to "rescue" people who they think have been forced into the sex-trade.
The collectives' main bone of contention is the fact that the government is about to establish and implement the Nordic Model in India
Also read - Anti-trafficking law to be tough on perpetrators, soft on victims: Maneka Gandhi
What is the Nordic Model to "tackle" prostitution?
This model , based on Sweden's Sex Purchase Act (Sexköpslagen) was introduced in 1999 and the Swedish police describe the act as an efficient tool for keeping trafficking away from Sweden. It essentially criminalises the purchase of sex, and relies on the assumption that by jailing patrons of sex-workers, it would be able to cut down on demand for trafficked victims.
However, there is a growing consensus that this model , although considered as 'feminist' and 'progressive', is a bane rather than a boon. Because, by criminalising the purchase of sex, it robs women of their agency.
Maggie McNeill, a former escort herself, in an essay for the Cato Institute, urges sex-work to be treated as work, and not be heaped with stigma and opprobrium.
Corianne Dettemeijier, Holland's rapporteur on trafficking, is quoted as saying why the Nordic model, which has also been adopted in Iceland, Norway, and France is actually regressive, because it deprives adult women of their freedom of choice.
In fact, Amnesty International has even demanded that this model should be junked in its entirety.
Also read - Does diplomatic immunity shield rapes, slavery and drug trafficking?
Bharati Dey, founder of the Durbar Mahila Samanyay Committee, says that she is severely opposed to this "regressive" proposed law. Dey, a former sex-worker herself, and who heads an organisation, based in Calcutta's Sonagachhi red-light area, insists upon the fact that they take more than enough care to ensure that minors are not brought/ trafficked into the sex-trade. And she maintains that women, whether out of choice or of compulsion, should not be deprived of their livelihood.
Ruchira Gupta, who founded the NGO Apne Aap, and has been a long-time campaigner against the "demand" aspect of sex-work, differs. She contends that unless there is a cut-down on the demand for purchased sex, traffickers would continue having a field day.
In India, where society looks down upon sex-workers anyway, the proposed Bill, although purportedly in favour of women, could end up harming them.