Anti-trafficking draft bill: Here is all you need to know
Catch Team
| Updated on: 10 February 2017, 1:49 IST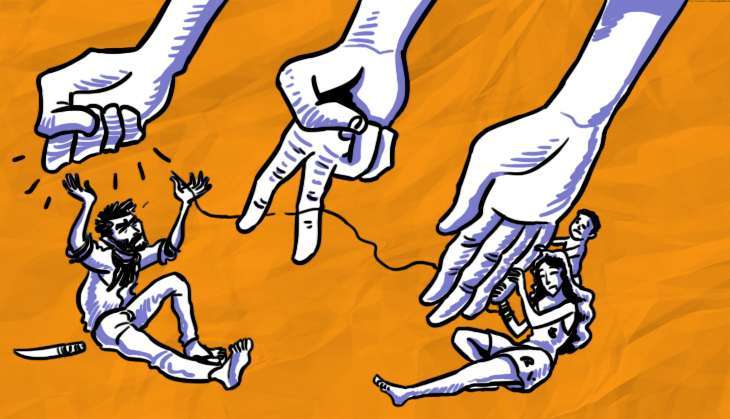 Human trafficking is the third largest organised crime in the world. On 30 May, the Minister of Women and Child Development Maneka Gandhi made an attempt to curb the crime in India by releasing the much awaited anti-trafficking draft bill as an effort to "plug loopholes and (include) additional crimes which have not found place in the Indian Penal Code". The WCD ministry is inviting suggestions until the end of this month after which it will be revised and tabled in the Parliament\'s winter session.
Catch unpacks the bill:
01
Punish the 'trafficker'. Not the 'trafficked'
One of the most significant changes brought about by the draft bill is the distinction drawn between the 'trafficker' and the 'trafficked', taking a rehabilitative and protective approach towards the victim and more stringent legal consequences for the convicted trafficker. This is an important distinction because the existing legislation that deals with human trafficking provides for the victim to also be imprisoned or otherwise punished. The new draft is thus being touted as a 'victim oriented' bill that creates a framework for their safety and recovery.
02
Setting up special courts, committees and investigative agencies
Special courts to expedite trafficking cases, anti-trafficking committees at the district, State and Central level and a special investigative agency to coordinate work between states and collect intelligence on trafficking offences are part of the plan. Experts feel it remains to be seen how these work in tandem to curb the crime.
03
Penalising various offences
The draft bill proposes to punish any person in-charge of protection homes or special homes providing shelter to the victims with imprisonment of one year or a fine of at least one lakh rupees in case of he or she violates their rights.
Interestingly, media houses identifying the victims of trafficking would be liable for punishment of up to six months imprisonment or fine of up to one lakh rupees, or both.
The draft bill also criminalises the use of narcotics and chemical substances for the purpose of trafficking or exploitation, something that was not previously addressed. A person found guilty will face imprisonment for seven to ten years. The use of chemical substances or hormones for the purpose of exploitation has also been made punishable with a similar sentence. For both these offences, a fine of one lakh rupees will also be imposed.
This is seen as a major move by experts since it prevents use of oxytocin injections on trafficked victims in red-light areas, which are used to pass them off as grown ups by inducing early puberty. Now these acts would become a penal offence.
04
The right to rehabilitation, a new identity and a new life
The new bill proposes rehabilitation as a right to all victims of trafficking, along with measures like new identities and safety protocol for women who are trafficked.
It provides provisions to protect the identity of the victim and provides for the issue a new identity where necessary for continuing to live a dignified life.
05
Making registration of agencies mandatory when it already is
One of the widely criticised aspects of the draft bill has been that the bill has features similar to the Immoral Traffic (Prevention) Act 1956, which it proposes to improve upon. The similarities include mandatory registration for placement agencies, seen to be the very hub of human trafficking. But it is already mandatory to register placement agencies.
The problem has been that nobody has figured out a way to enforce registration. So thousands of agencies continue to exist profiting from an illegal business. However, if any placement agency is caught violating any of the conditions of registration then its registration is liable to be suspended, cancelled or revoked.
06
No clarity on how to use funds
The government has proposed a new fund for the welfare and rehabilitation of victims and that too, lacks explanation on its utilisation. The Bill says that the amount would be credited to the fund through voluntary donations, contributions or subscriptions made by any individual or organisation.
"There is no clarity on this fund such as what would be the amount, who will manage it, how would it used categorically etc. We are afraid that it would also have the same fate as Nirbhaya fund which still remains unutilised,"
There is no single law that deals with trafficking in India right now, and the crime is covered by several laws administered by multiple ministries. So this is the first of its kind. Hopefully if the WCD ministry listens keenly to some good suggestions coming its way we have a chance of improving upon a good start to make a law with teeth strong enough to tackle one of the gravest injustices of this century.
More in Catch:
Anti-trafficking law to be tough on perpetrators, soft on victims: Maneka Gandhi
Does diplomatic immunity shield rapes, slavery and drug trafficking?