Why is Chhattisgarh govt scared of human rights defenders?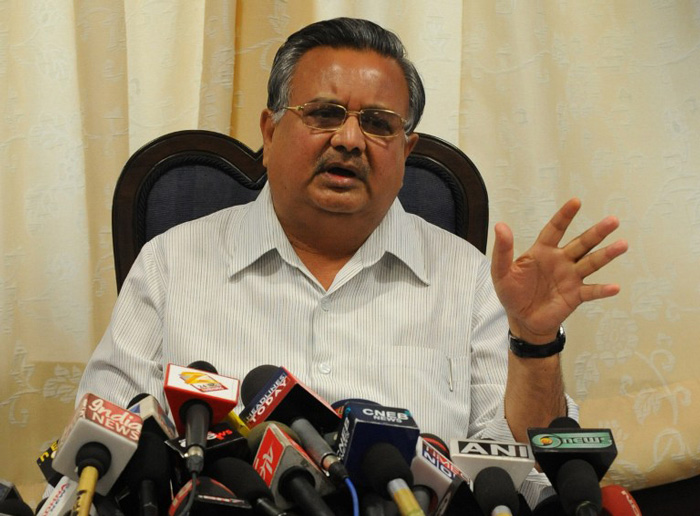 Isha Khandelwal, Shalini Gera and Nikita Agarwal, all in their late 20s, keep looking furtively behind their backs while packing her bags from Jagdalpur in western India's Chhattisgarh district.
They are afraid that a posse of policemen may descend upon them and subject them to custodial torture.
They also fear that that they would be implicated under various provisions of the Chhattisgarh Special Security Act, a law roundly criticised by civil liberties activists as being dangerously oversweeping in its scope and ambit.
The moot question here is - why should be a ragtag coalition of lawyers, operating on a shoestring budget, be subjected to state repression?
Also read: #FreeThePress: Chhattisgarh is not a great place to be a journalist. I'll tell you why
Paying the price for providing legal aid
On 9 March, 1979 India's highest court affirmatively ruled that legal aid is a fundamental right. It means that every individual is legally entitled to a free and fair defence even if charged with offences the state, and the government of the day, finds the most odious. And this should be provided at the state's expense.
The Jagdalpur Legal Aid Group is doing exactly that - fulfilling a legal and constitutional duty, but is under fire from the Chhattisgarh administration.
The group's members represent in court, pro bono*, *individuals who have been charged and are being prosecuted for indulging in 'Naxalite activities'.
In 2004, Justice S. Muralidhar authored a book (now out of print) titled "Law, Poverty, and Legal Aid". In that, he deleanated how the poor, oppressed and dispossesed are in dire need of requiring effective legal aid to combat the authoritarianism of the state and defend themselves in a court of law. The Jagdalpur Legal Aid Group does exactly that.
On 5 July 2011, the Supreme Court ruled, in the case of *Nandini Sunder*, that the common folk have every legal and moral right to raise their voices against, and oppose, 'predatory capitalism' and all its manifestations.
Also read: 10,000 protestors. 2 top lawyers. 1 mission: #FreeKanhaiya
Prior to that, on 10 February in the same year, the Supreme Court ruled, in the *Indra Das vs State of Assam *case, that merely because someone is a card-carrying member of a prosribed organisation, criminal charges won't hold unless and until he actively participates in patently illegal activities.
Considering the public odium faced by lawyers who legally defend (as the law mandates) those charged under offences considered "anti-national" and against the interest of "matters of state", isn't it essential to alow the Jagdalpur Legal Aid Group all the space to function effeftively?
Sadly, the Chhattisgarh government, and the administration which is tightly under its control, strongly disagrees.
Hostile administration
When this correspondent spoke to Amit Kataria, the District Magistrate of Bastar, he promised all help - if need be- even round-the - clock police security, to ensure the personal security and safety of the intrepid lawyers.
However, as things stand, Kataria's assurances hold little water, for in Chhattisgarh, it is Inspector General of Police SKP Kalluri who calls the shots.
Also read: J&K beef ban: meet the sacked lawyers who undermined the state's case
And Kalluri has 7 districts under his legal control, so is entitled to override Kataria.
Kalluri, who was officially summoned by Chhattisgarh CM Raman Singh on 25 October last year- for allegations of staging fake (and illegal) encounters and 'Maoists' surrenders', is seen as an authoritarian figure who pays little heed to legalities.
In fact, such is Kalluri's clout that when this correspondent called up Kataria and requested him to ensure the lawyers' safety, in quite a brusque tone, he said : "Humein raat ko gyaan mat dijiye, samjhe?!" (Don't you dare lecture me at night, do you understand? )
If this is the prevailing atmosphere, one is compelled left wondering about what would happen to rule of law in Chhattisgarh.
Edited by Aditya Menon
More in Catch:
MS Dhoni's lawyers threaten to sue Sun Star for Rs100 crore over defamation
JNU Row: lawyers hold protest march against 'anti-nationals'
Bar Council apologises for lawyers involved in violence at Patiala House Court
Kanhaiya Kumar attacked by lawyers; SC rushes team to Patiala House Court