Why are US fighter aircraft firms trying their best to woo India?
Catch Team
| Updated on: 10 February 2017, 1:47 IST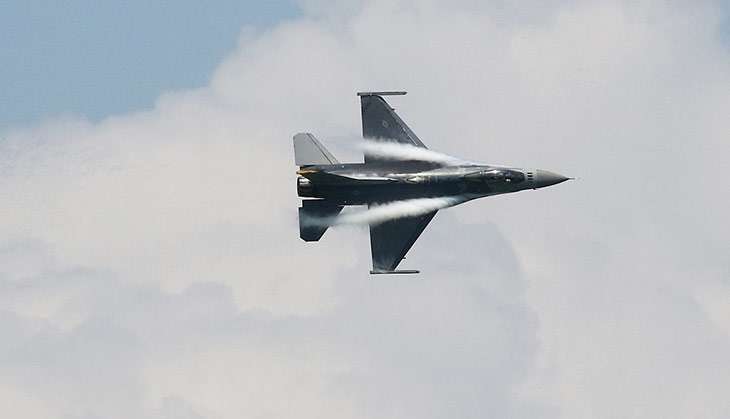 In the present decade, since 2010 to be precise, India has been the focus of the global arms trade. As a spokesperson for a major defence firm told reporters in India in August this year: "India is the new epicentre of the world's most extensive, industrial defence network."
Despite its best efforts at fulfilling its own defence needs, India remains the world's biggest arms importer. And in its ambition to set up 45 squadrons of fighter aircraft, global arms manufacturers see their biggest opportunity.
In 2010, India decided to fulfill all its requirements in one go. It wanted to purchase 126 multi-role combat aircraft through one vendor. At the end of the selection process, the company whose aircraft scored the highest in all field trials was French firm Dassault Aviation's Rafale. The deal would be worth $11 billion - the biggest fighter jet deal the world had ever seen.
However, since then, the deal has fallen through and been revived again, but in a severely downsized manner. India has now decided to buy only 36 Rafale jets, though negotiations over the price are still going on.
Which begs the question - who is going to supply the remaining 90 jets?
Competition heating up
While India and France continue to talk about the 36 jets, fighter aircraft manufacturers from around the world are approaching the Narendra Modi government with attractive offers and counter-offers.
All these players are also offering to 'Make in India', and not just for India, but the world.
US-based Lockheed Martin, the manufacturer of F-16, and Boeing, which makes the F-18 twin-engined fighter aircraft, are both pushing their cases. Lockheed Martin has gone as far as committing to bring in the whole assembly line of F-16 fighters from Texas to India, provided it gets a big, assured order.
Representatives from Boeing and Lockheed Martin have been actively pushing their case since early this year, and have made several presentations to very senior officials of the Defence Ministry. And now, according to the latest news reports, the Pentagon also has thrown its weight behind Lockheed Martin.
How lucrative would the deal be?
The US fighter aircraft on offer are good for the price tag, and have been in demand for some time now. Lockheed Martin's F-16s single-engine fighters are sold for an average of $70 million per aircraft, while Boeing's F-18 twin engine fighters go for an average of $100 million per aircraft.
Lockheed Martin has sold 4,588 F-16s so far to 27 international air forces. Among its customers is Pakistan, to whom it has sold 80 F-16s. But the variant sold to Pakistan is F-16 Block 52. A higher block number means a more upgraded and more sophisticated aircraft.
The variant that Lockheed Martin has offered to sell to India is from its latest Block 70 series. These variants reportedly come packed with superior radars, advanced avionics and sensors, and new weapons.
Lockheed Martin's offer of shifting its assembly line to India is attractive because of the potential jobs it would create, since this assembly line will take orders not just for India but for the world.
Advantage US, but don't rule out others
India is clearly considering acquiring US-made weaponry very seriously. For the past few months, there has been a regular two-way traffic between Indian and American defence diplomats and ministers.
Frank Kendal, the US Under Secretary of Defense for Acquisition, visited India in July this year, and a big contract for surveillance aircraft was signed between US and India.
Now, on his three-day tour, Defence Minister Manohar Parrikar met US Defence Secretary Ashton Carter, signed a strategic logistics agreement and visited the Boeing Apache and Chinook helicopter factory in Philadelphia, with the Indian Air Force keenly looking at the newly-developed KC-46 strategic tanker to augment the Indian mid-air refuelling tanker fleet.
However, apart from the US firms, Boeing and Lockheed Martin, India doesn't seem to have ruled out deals with Sweden's Saab or the Eurofighter Typhoon consortium. Both these firms have reportedly approaching India for the fighter aircraft deal.
Why it's a pressing matter for India
Whichever firm it ultimately finalises, India will have to begin the procurement process very soon. The reason India was looking to sign a 126-fighter aircraft deal in 2010 was in context of the combined threat from China and Pakistan, both of whom are upgrading their air forces at a rapid pace.
This is something that the global fighter aircraft firms have known for quite some time.
For 50 years, the Indian Air Force had been equipped with Russian MIG-21 fighters. And now that several of them have been decommissioned, its strength has been reduced to 33 squadrons with about 18 to 20 fighter planes each. This is why it has decided to counter Pakistan and Chinese forces with a strength of 45 squadrons.
The Indian Air Force will get only two indigenously-developed Light Combat Aircraft (LCA) project (Tejas) aircraft this year, and eight upgraded aircraft by the end of next year. The Fifth Generation Fighter Aircraft (FGFA) plans with Russia, and the proposal to upgrade the existing lot of Sukhoi Su-30MKIs are also not going anywhere.
So, companies like Lockheed Martin know that there is no way India is going to immediately fulfill its requirements any time soon. The only way for India to check its rapidly declining Air Force strength will be to look at outright purchase, and do it immediately, to look at fulfilling its fighter aircraft requirement in the next few years.
Edited by Shreyas Sharma
More in Catch
4 reasons why the Rafale fighter jet deal is of prime importance to India
Tejas: Indian Air Force inducts squadron of country's first indigenous fighter jets
Rafale: how the "mother of all deals" ended up like an "unplanned child"