West Bengal BJP chief Dilip Ghosh calls anti-CAA intellectuals 'devils' and 'parasites'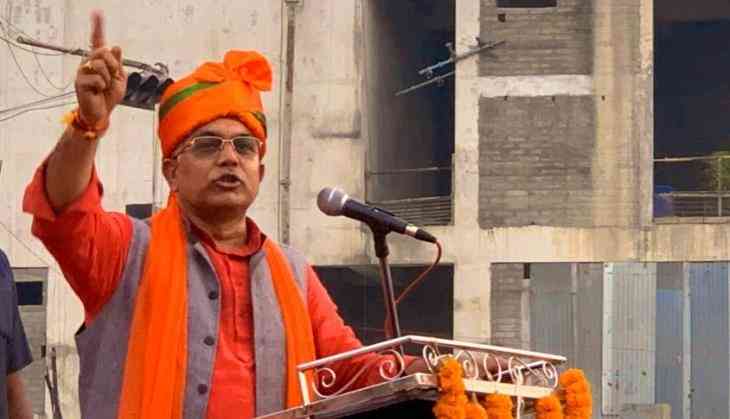 The chief of West Bengal Bharatiya Janata Party (BJP) unit, Dilip Ghosh launched fresh attacks on the opponents and called the intellectuals who are protest against the Citizenship Amendment Act (CAA) are creatures, devils and parasites.
According to reports, Gosh called the intellectuals who hit the streets protesting against the Newly enacted Citizenship Law, devils.
"Some creatures called intellectuals hit out on the streets of Kolkata. These parasitic intellectuals, who live and enjoy out of other's pockets," Ghosh said.
"Where were they when our predecessors were tortured in Bangladesh?" Ghosh asked
Referring to a protest march Ghosh said, Devils live on our food and oppose us.
"They did not know who their parents are? That's the reason they say they can't show the birth certificate of their parents" Ghosh said attacking the protesters.
Worth mentioning here, the BJP on January 17, re-elected Ghosh as president of its state unit in West Bengal for the second consecutive term.

Ghosh is credited for the growth of the Bharatiya Janata Party in Bengal and the BJP hopes to form the next government in West Bengal after the 2021 Assembly.
The decision to re-elect Ghosh for another three-year term was taken at a state committee meeting of the party.
BJP witnessed a meteoric rise in West Bengal bagging 18 out of the 42 parliamentary seats in the state.
Also Read: 'Hardline Hindutva' in West Bengal: BJP re-elects Dilip Ghosh as state chief