We were pressured for a compromise, says Delhi hate-attack victim
SN Malik
| Updated on: 14 February 2017, 6:06 IST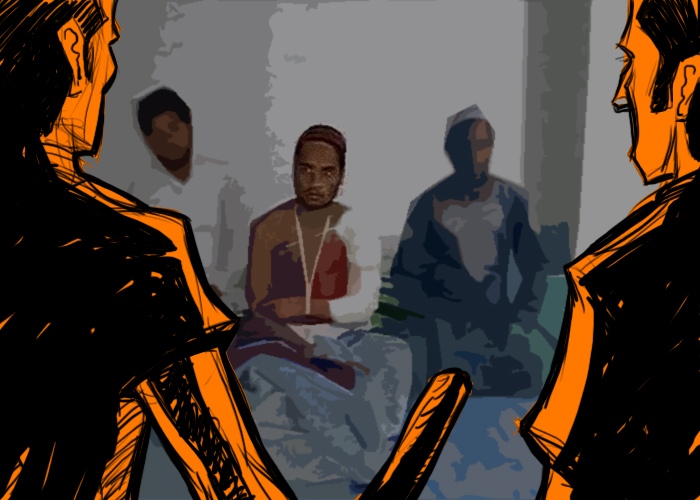 The alleged assault on three madrasa students in outer Delhi's Begumpur area showcased yet again the increasing intolerance in our society.
On 26 March, 18-year-old Mohammad Dilkash and two of his friends were walking through a park when a group of young men came up and asked them to say: 'Jai Mata Ki'. When they refused, the youth allegedly hit one of them. Dilkash was severely beaten when he tried to intervene. His friend Naeem was also roughed up and their skullcaps were trampled upon.
Read: An 'anti-national' JNU student's letter to Smriti Irani
Dilkash, whose arm was broken in the scuffle, says the attackers had a problem with their attire too. He believes merely uttering the slogan would not have helped them get out of the situation.
And he is disappointed with the role of the police, who he claims, pressured him for a compromise. The trio, however, insistent upon registering a case, following which five were nabbed and identified by Dilkash.
Catch spoke to Dilkash regarding the episode. Here are some excerpts:
Q: Tell us a little about yourself. How were you enrolled in the madrasa at Begumpur?
A: I am from Purnia district in Bihar. My father is a small farmer. I came to Delhi last year to study the Quran and wanted to focus on academics, as that was not happening at home.
Q: What happened on 26 March?
A: Naeem, a fellow student, used to go to Banswala Park for a walk after evening prayers. That day, Ajmal and I joined him. That's the first time went to the park, about a kilometer from our Faiz-ul-Uloom madrasa.
Q: Did you have any verbal spat with the assailants?
A: We were assaulted barely a minute after entering the park. There were five of them and we hadn't exchanged a word with them. The attack was without any provocation.
First, they slapped Ajmal and started beating him with bamboo sticks. One of the men tried to throttle us. We were really scared and felt they would kill us. Luckily, we escaped.
Read more- 'I will become a Hindu, but don't hurt my family': Muslim pradhan in Dadri
Q: What was the cause of their anger?
A: We have no idea. During the assault, they repeatedly asked us to chant 'Jai Mata Ki', but we refused. I don't think they would have spared us even if we had complied.
They identified our religion from our clothes. I was wearing the namazi topi (Muslim skullcap). They trampled it under their feet. The slogan of 'Jai Mata Ki' was only an excuse to beat us up and insult our religion. I cannot say why they were angry.
Q: Did they also want you to say 'Bharat Mata Ki Jai'?
A: No. They only insisted upon uttering 'Jai Mata Ki'.
Q: How did you manage to escape?
A: We were saved by god's grace. They held us and one attacker was trying to strangulate me. My hand was broken in the melee. Somehow, we managed to run out of the park and inform our tutor. He arrived on the scene and called the police. The cops took us to Sanjay Hospital.
Q: Do you know the perpetrators?
A: None of us have ever seen the assailants before. However, while fleeing the scene, they called out for each other and I heard them saying 'Pintu' and 'Sahil'. The police took some men into custody and we were called to the police station. We identified those who attacked us.
Q: What was the attitude of the police in this episode?
A: We were taken to the police station on Wednesday morning at about 8 am. I spent the entire day there. We were pressured to strike a compromise but Hafiz, from the madrasa, refused. He has urged the police to take stringent action, as we were innocent.
Also read- Dadri redux: Why Latehar killings are yet another result of Hindutva frenzy
Q: Have you ever faced such kind of treatment before?
A: It is for the first time that I have been attacked because of my identity. I fail to understand why such incidents are happening when we have to stay together in the same country.
Translated by Deepak Sharma
Edited by Joyjeet Das
More in Catch:
BJP in UP: Why a party with 73 MPs is afraid it won't have even 73 MLAs
#ENGvNZ | England book place in WT20 final with 7-wicket win over NZ
Anti-vaccine poster boy: is Andrew Wakefield the most hated man in modern medicine?
WATCH: Assam politicians must focus on children also, says activist Miguel