'We'll chop off your hands': how scribes in Bastar are being silenced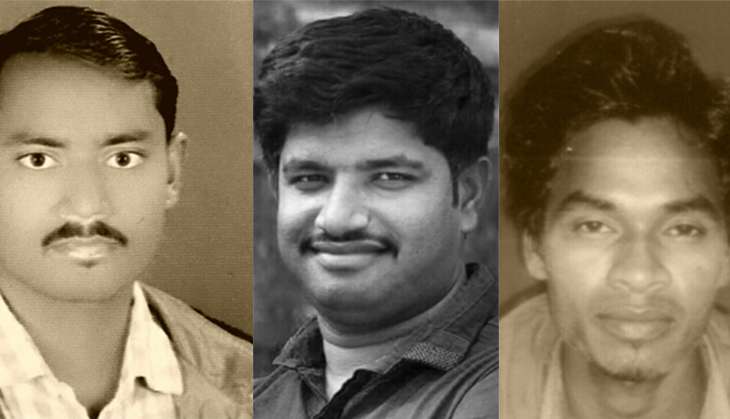 The state repression of journalists working in Maoist hotbeds of Chhattisgarh is no secret. Scores of reporters have suffered at the hands of the police in some manner.
Somaru Nag is one such journalist. Nag, a resident of Khindwada village in Bastar, was arrested last July and booked under the Arms Act and sections of the IPC for "assisting Maoists". The charges were all concocted, of course, as became clear when the police failed to prove them in court. He was acquitted by a local court on 22 July.
Also Read: IG Kalluri's reign of terror: there's hardly a place left for truth in Bastar
Nag's colleagues Prabhat Singh and Deepak Jaiswal are also out on bail after spending months in police custody. The harrowing stories of custodial torture shared by the three journalists, and several others over the past few years, are enough to shake any person with a conscience.
Thrashed with a belt
Nag is known for writing about Adivasi issues. He travelled extensively in his capacity as a journalist, often accompanying reporters from outside the state and country to far-flung villages. To the police, this amounted to Nag maligning the name of Bastar. They were gunning for him.

In June 2015, Maoists torched some machines engaged in road construction at Kodenar. The police soon arrested Nag alleging he had assisted the rebels in the attack by informing them about the movement of police.

According to Nag, he was sitting at a shop in Chhindwara when policemen in plain clothes picked him up on 16 July 2015. He was not even told why he was being taken into custody. He was taken to a police station in Tirathgarh, where he was "incessantly beaten with leather belts for the next three days".

Nag was tortured so brutally he could not sit upright when his father came to meet him after a few days. Although he walks free, the custodial violence has left an indelible mark on his psyche."I fail to understand what my fault was? Is it a crime to be a journalist?" he asked.
'We'll chop off your hands'
Prabhat Singh, a native of Dantewada, had an inkling of what was to come. He had gone to a press conference called by the police early this year. As he started asking questions, SRP Kalluri, the IG of Bastar, told him, "Prabhat, bahut sawal poochte ho. Tumhari kundli hai mere paas."
It was a threat, barely veiled: "Prabhat, you ask too many questions. I have your record."
The import of the words became clear to Prabhat over the following days as four cases were slapped against him. The allegations ranged from "extortion in the name of making Aadhar cards" to calling the IG "Kallu Mama" on social media.
Also Read: Bastar cop: Samajik Ekta Manch is our version of guerrilla warfare
Prabhat was arrested on 21 March and taken to Jagdalpur police station. He was then shifted to Parpa, a sparsely populated area 10 km from Jagdalpur. In the police station there, he was tortured for days. The police kept demanding that he agree to help Kalluri against Maoists to save himself. Prabhat refused to become a police informer, inviting further beatings. On the second day of his arrest, he said, the policemen tried taking his signatures on a blank paper. When he resisted, his captors were infuriated. They allegedly placed a saw on his hands and said, "Saale, bahut khabar likhte ho, hath kaat denge to kahin ke nahin rahoge (You write too much. We'll chop off your hands and then you will be no good)." Prabhat had no option but to put his signature to the blank paper.
Prabhat was also allegedly starved in Bastar Jail, where he narrated how rich inmates got preferential treatment. According to him, "three types of food are prepared in the jail". The worst kind is served to the poorest inmates. "Those slightly better off get a somewhat better quality of rotis while the richest are treated to the best kind of rotis with ghee," he added.
'We'll brand you a Maoist and kill you'
Deepak Jaiswal reported for a Hindi daily from Bastar. He was arrested on 26 March 2016, but his family was not informed for several days. When Deepak asked why he was being kept in a police lockup, a policeman replied, "Jyada baat ki to Maowadi batakar thok denge (Shut up or we'll brand you a Maoist and shoot you)."
Deepak was bailed out after spending over two months in jail. He was accused of forcibly entering an examination centre to find out whether cheating was going on.
"It wasn't such a serious case. A BJP leader is the vice president of that school. He feared the unfair means used in his school during the exams would be exposed. So had me sent to jail," Deepak alleged.
Inside the jail, Deepak campaigned for better facilities. When he protested over the poor quality of dal being served to the inmates, a jail official said, "Yadi jail mein gundon aur mawalion se maar nahin khana chahte ho to dobara dal ke bare mein mat sochna (Unless you want to get thrashed by criminals in the jail, don't ever talk about dal again)."
"It was not without reason that Dantewada Jail witnessed a big jailbreak. Hundreds of alleged Maoists had escaped. There are parallel systems for different prisoners. The jail is a heaven for certain inmates, but for most others, it's worse than hell."
UPDATE

Another journalist who is in Jagdalpur Jail for alleged Maoist links is Santosh Yadav. Now, reports have emerged that Santosh has been attacked inside the jail.
Santosh's father, Budhram Yadav, visited him in jail after hearing that he was unwell. During the meeting, Budhram said, Santosh told him that two men locked up with him, Chandu and Vicky, had beaten him up.
Budhram said he wouldn't give away too much since he's a government employee who can be terminated from his position at any time. However, he did say he feared for his son's life in jail.
On the other hand, jail superintendent Amit Shandilya refuted Budhram's claims that any such incident had taken place. Shandilya said all the inmates in his jail lived a disciplined life, and that these were mere 'rumours'.
Also Read: 'Quit journalism or leave this place': the choice before reporters in Bastar