WB government's Employment Bank: is it a good thing or just an eyewash?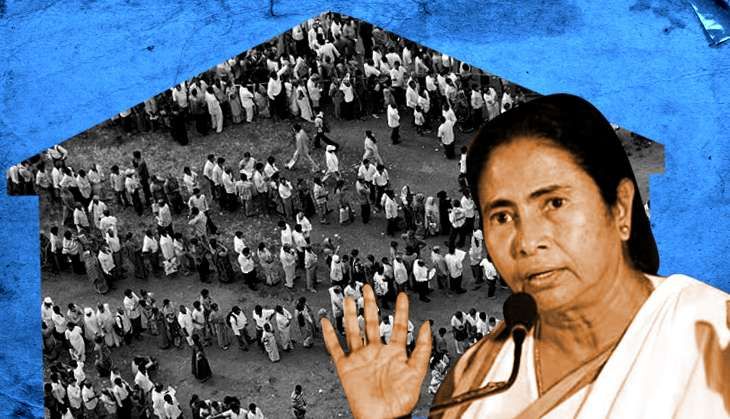 Unemployment is one of the biggest challenges for the Mamata government in West Bengal. And to take control over syndicate businesses, the state government has decided to employ around 12 lakh people by the end of the year.
This herculean process will be conducted through an Employment Bank and the process for recruitment has already begun.
The employment figures collected from the state government department highlighted that after Mamata Banerjee came to power, till 31 July, around 68,00,912 people had gotten jobs from the Employment Bank.
Around 3 ,96,143 people have been employed in government jobs as teachers in primary and secondary level in state-run schools.
In the micro and small scale industries (MSME), which are Mamata's focus areas, around 35,83,769 people have been given contractual jobs as home guards and peons.
While in the unorganised sectors 2,82,100 people have been employed in housekeeping, in government labour department, fisheries department and in the Khadi industry.
Matter of wages
As a result of the employment, the state government has to shelve out Rs 10,555 crore per month which has increased from 75.73 crore.
Senior officials of the state government said that for peons and those who are enrolled in housekeeping the state government provides Rs 100 per day and they are not entitled to receive any provident fund or gratuity.
While those who are enrolled as contractual teachers in primary and secondary level receive a salary of Rs 5,000 per month and they are not entitled to pension and gratuity benefits.
Employment goes online
A website has also been set up - https://employmentbankwb.gov.in/index.php. Candidates need to log in the website to register their names for the Employment Bank.
Moloy Ghatak, State Labour Minister said that they are hopeful of providing around 12 lakh jobs by the end of the year.
Kanailal Maity, a resident of East Midnapore, said that he is now working as a peon in the state labour department and he is earning a salary of Rs 2,000 per month. Earlier he used to live on the streets with his family. But now he is staying in a pucca house.
Incentives
West Bengal labour department published a notice a few months back about 'Yuvo Utsaho Prokolpo' and announced that a monthly stipend will be distributed for Employment Bank registered candidates.
The amount of Rs 1,500 will be provided for each candidate per month as stipend to apply online for enrolling their name in the Employment Bank.
The candidate should be at least 18 years of age to register online for the Employment Bank. They can register online with their personal details and education qualifications. The candidate should be a Class VIII pass-out and his/her age should be between 18-46 years.
A new job will be offered to the candidate from the Employment Bank. After registering on the website, the candidate must visit the Employment Exchange Center to get the documents verified.
After that, they will give a user id and password, by which the registered candidates can check the job offered or update personal details.
Support wins here too?
Sabir Miah,19-year-old a resident of Hooghly in West Bengal said that he has already applied in the Employment Bank, but he has not received any call yet.
According to him, only Trinamool Congress supporters are getting jobs and ordinary citizens are debarred from getting the benefits.
Opposition parties have criticised the Mamata government's Employment Bank by saying that the government wants to induct their own candidates and it is just an eyewash.
Congress leader Abdul Mannan said that although the figures have been beautifully presented, the ground reality is that only those who are close to Trinamool Congress are getting the jobs.
CPIM leader Sujan Chakraborty said that syndicate raj has gone to such an extent that chief minister herself has decided to intervene at the political level and those who are getting jobs under the Employment Bank are all Trinamool supporters. The government has failed to look out for the masses, he said.
Edited by Jhinuk Sen
Also Read: Mamata Banerjee does a Facebook Q&A: 10 epic answers
Also Read: West Bengal election results 2016: PM Modi congratulates Mamata Banerjee
Also Read: Malda riot: Mamata's Muslim appeasement is coming back to haunt her
Also Read: Mamata Banerjee alleges political conspiracy behind Narada sting