Voice of the weak: why forcing out Scroll reporter is a crime against Bastar's victims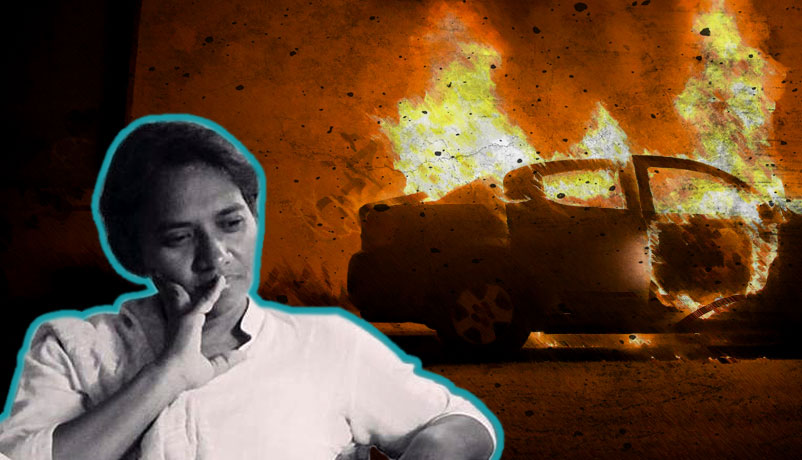 George Orwell, starting out from a politically conservative position, was naturally susceptible to rumours about Jews and the black people.
One of the rumours doing the rounds in England when Orwell started reporting was about Jews living in tunnels under the roads in London and conspiring to wreck havoc. It seems preposterous now but the prospect that Jews controlled underground water supplies and could bring the city down anytime they wanted was something every self respecting anti-semite believed.
There was no other way to establish the truth, so Orwell actually went down the tunnels to find out for himself, as he did - fighting, reporting and writing -- when General Franco instigated the Spanish Civil War.
Also read: #CourtAttack lays bare the real threat to this nation. It isn't Kanhaiya Kumar
"I believe that on such an issue as this no one is or can be completely truthful. It is difficult to be certain about anything except what you have seen with your own eyes," Orwell wrote in Homage to Catalonia, a book that still stands as one of the greatest war reports and a lesson in journalism, 78 years after it was published.
It was the same impulse that forced Malini Subramaniam to stay and report from some of the most troublesome places in Chhattisgarh. She had worked with the International Committee for Red Cross for five years when in June 2013, the humanitarian aid organisation wound up its health clinics in the conflict-ridden state.
Lifting the veil
Subramaniam stayed and begun filing stories, which perhaps without her we may never have heard about. We may never have read, for instance, the story of Budhri Nappo, who instead of cremating her husband's body chose to bury him instead, in protest against his extrajudicial murder. Or the story about 5,000 villagers in Sukma protesting against the police's excesses.
Subramaniam wrote about Santosh Yadav, a local reporter who was once stripped by the police and made to sit in a cell for five hours. He was later branded a Naxal sympathiser and slapped with cases of criminal conspiracy when he reported the story about the villagers' protest.
Nappo may still be waiting to perform the last rites of her husband. Those villagers of Sukma may still be waiting for justice and that journalist may still be rotting in a cell.
We don't know for sure because Subramaniam, after reportedly battling police intimidation for five weeks, has been forced out of that part of the country.
Her house was repeatedly vandalised, her landlord and domestic worker interrogated by the police, all in an attempt to drive her away and stop her from reporting stories that must have rattled the state's powers that be.
Also read: Scroll.in writer, former Red Cross head, Malini Subramaniam attacked
That is how she signed off from the region: "It's heartbreaking to have to abruptly leave the place I have called home for the last five years. Despite reassurances from the state's chief minister, it's evident that journalists are still being threatened and intimidated in Bastar," she said in a statement published Friday.
She continued, "At a time when the nation is outraged about attacks on journalists, one would expect the police to do its utmost to protect citizens and members of the press no matter where they are. Instead of offering this protection, the Jagdalpur police has contributed to a situation where I was so fearful that I felt compelled to uproot my family and leave my home."
Jagdalpur cops contributed to a situation where I was so fearful I had leave my home: Scroll reporter
Of a pattern
Journalists working in conflict areas know about the dangers that come with reporting stories that the people in power do not want published.
Paojel Chaoba has been reporting on the conflict in Manipur for the Imphal Free Press for several years now. "The pressure, you see, isn't from one side only. We get threats from the government as well as from elsewhere. The forms of intimidating reporters can be many - phone threats, car chases."
And the sight of a car following you home at night makes you want not to leave home the next morning.
"You think those are the final moments of your life. But you somehow find the strength to get up and report stories just because there are untold stories that you feel responsibility towards. And you continue."
We get threats from government & elsewhere - phone threats, car chases: Paojel Chaoba, Manipur
A journalist who reports for a national English publication from Kashmir says he has faced everything from mailboxes full of cash to phone threats, and summons to the police station.
"You are particularly vulnerable if you're reporting from a conflict area where you also live with your family. There could be spells of continued pressure, in the form of summons to the police station or calls from a terror group, both blaming you for working for the other side. Both label you a traitor and threaten to kill you for it."
Malini, who has reported on Adivasi protests against fake encounters, rape and sexual violence and fake surrenders, among other excesses, must have taken calculated risks to her life and the lives of her family. Now she must have found making those calculations a waste of time.
Also read: #PatialaHouse violence: 'Cop out' Bassi has become a liability for Delhi
With the state forcing her to stop telling stories about it and its excesses, there is a danger of the conflict in Chhattisgarh beginning to seem to resolve itself.
Almost always lies are spread about the victims of a conflict, as lies were spread about Jews in England. And after all else has failed, the last resort of these victims is to have their stories told, and read, by others in the hope that things would change for the better.
By forcing her out of Chhattisgarh, the people in power there have committed this another grave crime - of snatching away the final straw of hope from the victims.
Edited by Mehraj D. Lone
More in Catch:
World's biggest democracy a dangerous place for journalists?
Atmosphere of insecurity and intimidation has compelled me to leave Jagdalpur: Malini Subramaniam in an open letter