Virendra Tawde had two accomplices who executed Dabholkar's murder
Story so far
Narendra Dabholkar was murdered on 20 August 2013 in Pune
Unable to solve the case Pune police handed the case over to CBI after two years
What have the CBI found so far
CBI has nabbed Vijendra Tawde for his involvement in the murder
Tawde\'s hard disk revealed details about his involvement and also threw up two more names
More in the story
What else ties Tawde to Dabholkar murder?
Who are Rudra Gauda Patil and Sarang Akolkar?
It seems that after 34 months of murder, the Central Bureau of Investigation (CBI) has finally come to the conclusion who killed Dr Narendra Dabholkar, the rationalist and founder of Maharashtra Andhashradha Nirmulan Samiti.
It is learnt that CBI has extracted highly volatile information from Dr Virendra Tawde who is currently in CBI custody for allegedly plotting and executing Dabholkar's murder.
Dabholkar was shot dead near Omkareshwar Temple in Pune at early morning on 20 August 2013.
The murder was executed with such a precision that the state police was literally clueless about the assailants. After beating around the bush for couple of years, the case was handed over to the CBI.
Investigation timeline
Though the Pune police had arrested two persons Vikas Khandelwal and Manish Nagori in January 2014, it proved futile as they could not extract any information from the duo which could lead them to the killers.

On the contrary, police had to look for defence when Nagori told the court that the then Mumbai ATS Chief Rakesh Maria had offered him Rs 25 lakh to confess the murder.

After the Pune police failed to achieve any breakthrough, the case was handed over to the CBI.

The first major arrest in the matter was made on 10 June. Virendra Tawde, an ENT surgeon by professions and a member of the Sanatan Sanstha offshoot, Hindu Janjagruti Samiti (HJS). He was arrested from his house at Panvel near Mumbai.

After being sent to custody from Pune court, CBI claimed to have extracted major information from Tawde. Sources said that the hard disk of Tawde's personal computer has many clues which could lead the investigators to Dabholkar's killers.

Also read: First arrest in 34 months in Dabholkar murder: Who is Virendra Tawde?

A senior CBI official, who did not wish to be named, said that prima facie, there are evidences to suspect active role of Sanatan Sanstha in Dabholkar's murder.

However, final conclusion could be arrived at only after thorough scrutiny of the evidences and Tawde's interrogation.

It is learnt that Tawde was in contact with Sarang Akolkar, another follower of the Sanatan Sanstha who is wanted in 2009 Margaon, Goa blasts and currently at large.

The National Investigation Agency (NIA) has issued lookout notice against Akolkar.

Also read:Narendra Dabholkar murder: Subramanian Swamy lauds Virendra Tawde arrest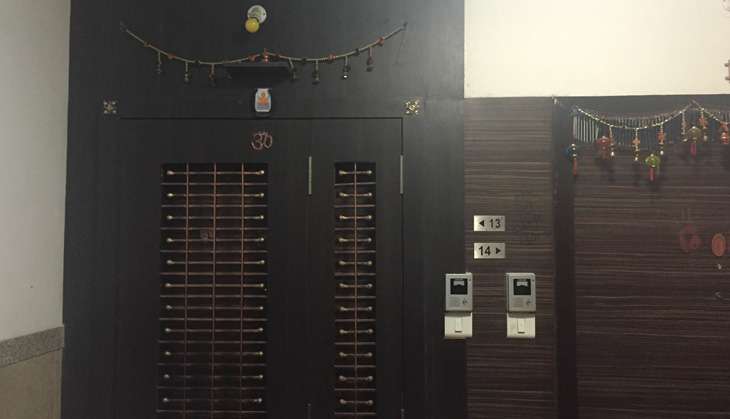 Virendra Tawde's house
Evidence
There is a series of email exchanges between Tawde and Akolkar, wherein the duo have apparently discussed the plans to murder Dabholkar.

From the conversation, it appears that meticulous planning and brain storming went into planning the murder.

Investigators suspect that Sarang Akolkar and Rudra Gauda Patil might have executed the murder.

Rudra Gauda Patil is also wanted in the 2009 Margaon bomb blasts and is also on the wanted list of NIA.

"It is difficult to establish the facts about this murder, as there is hardly any clue about the executioners. There is a ray of hope as Tawde has identified Sarang Akolkar from the sketch. We have concrete evidences to establish involvement of Tawde in the conspiracy," an official said.

Meanwhile, after Tawde was sent to CBI custody, the Special Investigation Team (SIT) of Kolhapur police has sought his custody to probe his possible role in the murder of Comrade Govind Pansare.

It is learnt that a CBI team is currently investigating more than 30 people in connection with Dabholkar's murder. The email exchange among the trio, Tawde, Akolkar and Patil, clearly establishes that they were closely associated.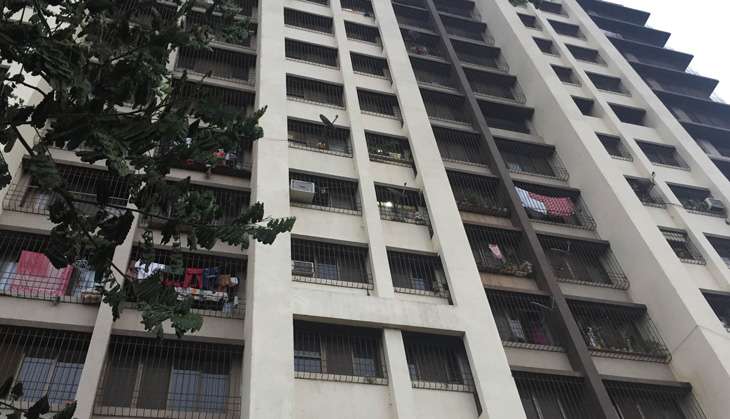 The building Virendra Tawde lives in

Tawde was in touch with Akolkar over phone as well, sources said.

Meanwhile, in the wake of recent revelations, Dabholkar's son Hamid had demanded a ban on the Sanatan Sanstha.

Whereas, the sanstha though accepted that Tawde was a member, it denied his involvement in the murder.

Also read:Narendra Dabholkar murder case: Virendra Tawde sent to CBI custody till 16 June