Vajpayee was less rigid than Modi vis-a-vis Kashmir: CPI(M) MLA Tarigami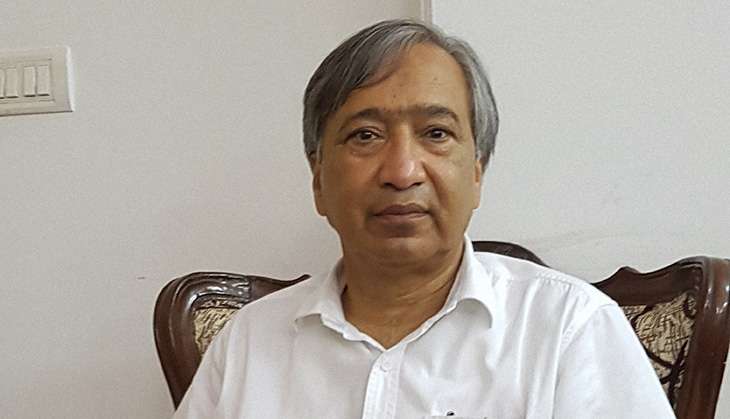 Mohammad Yousuf Tarigami is the lone MLA belonging to the Communist Party of India (Marxist) in the Jammu and Kashmir Assembly.
In his fourth term as MLA from Kulgam, Tarigami is a senior politician from the state and is also a member of the Central Committee, the second most powerful body of the party, which elects the all-powerful Politburo.
In a conversation with Catch, Tarigami remembers former Prime Ministers Narasimha Rao and Atal Bihari Vajpayee repeatedly, and laments that the present dispensation is not picking up from their large-hearted approach to the Kashmir issue.
What is your view of the scale of the tragedy this time, given that over 40 people have already died and the Leader of the Opposition in the Rajya Sabha, Ghulam Nabi Azad, has said that this is worse than 2008 and 2010?
There is no doubt that this is bigger in intensity and bigger in size as well. Particularly, the younger generation's expression of anger is quite intense. Their defying the curfew, coming on to the streets and facing the pellets is an evidence of the same.
This is an expression of not just that some wrongs have been committed. This is the accumulation of anger that results from a long period of neglect.
Have things taken a turn for the worse under the new dispensations in New Delhi and Srinagar?
You see, protests took place in the valley in the 1990s as well, in and after the heyday of militancy. But never before have we seen a sizeable population come on the streets to participate in the funeral when a militant has died.
My point is that this did not happen only for Burhan Wani, who was a local, but people participated in huge numbers in the funerals of non-locals also. This is an indication of something deeper.
Assembly elections were held towards the end of 2014. Only one-and-a-half years have passed, and such an eruption? What does it indicate? The truth is that there is huge alienation, there is huge anger, there is huge disillusionment.
In Delhi or Srinagar?
Both, because they are partners, but essentially Delhi, because it holds the power. There was a time when, at the beginning of this turmoil in the 1990s, then-Prime Minister Narasimha Rao said, while discussing the concept of autonomy, that "sky is the limit". He said minus secession, everything is possible, and we can debate and discuss. What has happened to that?
In the 1970, the J&K Assembly adopted a resolution asking for more powers for the state - restoring the eroded autonomy as promised by the Constitution of India. Even that was not considered.
There was even a point of time in Kashmir's history when the NDA government under Atal Bihari Vajpayee and then-Deputy Prime Minister LK Advani held talks with Hizbul Mujahideen! When the BJP leaders were asked why did they hold talks with people who spoke the language of the gun, they said they are our own boys! Whose baby is today's Hizbul Mujahideen?
My opinion is that it is the result of this whole process of ignoring the aspirations, demands and legitimate concerns of the people of Kashmir, virtually humiliating them. Had this been done in any other part of the country, I think there would have been much more disillusionment, much more anger.
For the present crisis, and for how Kashmir appears to have slid in the recent past, how much culpability do you think lies on the shoulders of the Kashmiri leadership, especially Mehbooba Mufti and her father?
I am not denying the culpability of the local leaders, their neglect and their irresponsible attitude. They have to share the blame. No doubt about that. Why I am pointing towards the Government of India is because major authority lies there.
I am not shielding anybody. I must tell you, it was only in 2010 that Mehbooba was telling us that Kashmir is bleeding. I want to ask her today, who is bleeding now? With whose bullets? And you are so calm and quiet, you are not saying a word! The pain is the same.
There is an added dimension to the whole process. That additional element is that BJP leaders in responsible positions seem to be making noises which amount to disrespecting the aspirations of the people of Kashmir. Like the abrogation of Article 370, the discussion on the beef issue and many others, which have hurt the feelings of the minorities, and which essentially lead towards polarisation between different communities.
This adds fuel to the fire, as far as Kashmir is concerned. Article 370 is already eroded. Whatever is left of it, the BJP is trying to attack. The problem is that the BJP looks at Kashmir only through the prism of national security.
The PDP is seen to be compromised, as once it used to ask for votes promising that only PDP could keep the BJP at bay. Today, it has joined hands with the same BJP. These are contributory factors.
The protestors in Kashmir are being labelled 'paid pelters', implying that they are paid by the separatists, who are in turn paid by Pakistan. How do you respond to this?
I urge them to visit Kashmir and show me even a small mohalla or village which is unaffected. Is every Kashmiri paid? By propagating that the whole population is paid by Pakistan, you are over-exaggerating the capacity of Pakistan. Please don't do that.
This one incident is not sufficient to explain everything. This is part of a series of events. I appeal to people not to humiliate us more by saying that these protests are paid.
This time, did the protests erupt in places that were unaffected earlier?
Yes, yes. That's actually what I am saying. Can you imagine that even remotest areas, which were not affected during the harsher days of the militancy, are getting affected now?
Can you identify these areas?
Take the remote areas of Uri, Kupwara, Shopian, Kulgam and many others which were affected, but to a lesser degree. But now, they are fully involved. This time, it is everywhere, and it is voluntary.
Do you believe in reports of a fresh exodus of Kashmiri Pandits from the valley to Jammu?
This is humbug. I have said this time and again - that the exodus of Kashmiri Pandits is a part of the same human tragedy which the people of Kashmir are facing. I believe that Kashmiris' souls can not be put at rest unless a conducive atmosphere is created, which enables the return of Kashmiri Pandits with dignity and security, back to their homes.
Even now, you will see that the Amarnath Yatra is going on. In fact, when a bus carrying yatris met with an accident at Bijbehara in south Kashmir, the centre of the crisis today, locals came to the rescue even in this charged atmosphere.
In Kashmir, both Hindus and Muslims are suffering. Please don't divide us further by spreading false stories. Our sufferings must unite us. We must understand each other's pain, so that we can find solutions together.
What are the things that the government could have done early on to prevent the unrest from blowing up into a full-fledged crisis?
The Prime Minister, to begin with, should have issued a statement of sympathy with those who died, right from Africa. The J&K CM is also guilty of not talking to the stakeholders in the valley, even in the state Assembly.
Can you identify five or six steps that the political leadership in Delhi, as well as in Srinagar, needs to take to control f the situation in Delhi, and also begin the process of reaching out to the people in Kashmir?
First of all, intent must be expressed. The PM must speak in Parliament, and accept this reality that we have to address this long-pending vexed issue through political means.
I don't know whether the PM can do it or not, but he should do it. Acceptance of the reality will be a message that will go a long way. Say that there are certain legitimate grievances of the people of J&K. We will listen to their pain and we will try to address their concerns.
Second, we have to talk to people in all the three regions and people of all shades, including the separatists. After all, this government has talked to the Nagas.
We have to talk to Pakistan as well. This is what Atalji said: "Dost badle ja sakte hain, lekin humsaaye naheen (Friends can be changed, but not neighbours)." You don't have a choice. It is in the interest of both countries that they live with each other honourably.
Third, an immediate measure would be to send a team to talk to those who got injured. Try to reach out to those families who are victims of this violence. And stop the use of disproportionate force.
What is the essential difference between the Vajpayee government and the Modi government in terms of their approaches to Kashmir?
Atalji was at least trying to reach to people of different shades. At least he was talking to them. Even now, Kashmiri people feel a big difference between the two. His idea of "insaniyat ke daayre ke andar" (within the purview of humanity) is a big thing.
Atalji helped in the opening of a certain level of meaningful dialogue with Pakistan. Of course there were setbacks, but he tried. There was less rigidity.
Edited by Shreyas Sharma
More in Catch
Undeclared emergency in Kashmir: police seize newspapers, gag media
Fearing 'anti-national' tag, Congress takes tough line on Kashmir
Kashmir turmoil in pictures: Protests and bandh keep the valley tense