Uttarakhand: Father forces 16-year-old homosexual son to marry minor girl; boy writes letter to CWC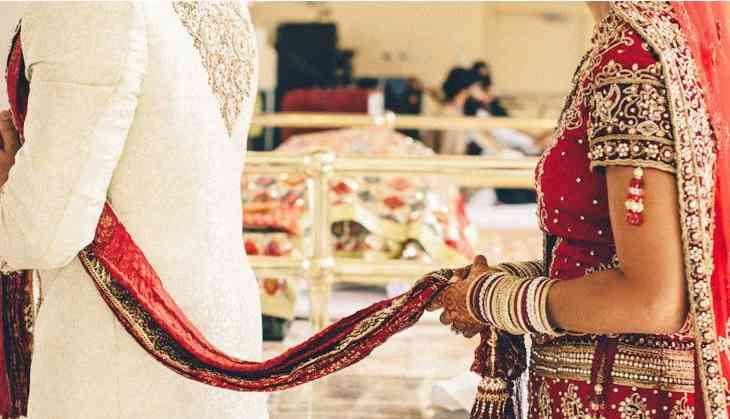 Father forces 16-year-old homosexual son to marry
A shocking and horrific news was reported from Uttarakhand's Nainital where a 16-year-old boy who is a homosexual was forced by his father to marry a 16-year-old girl from UP's Rampur. After being threatened by his family and relatives the boy wrote a letter to the Child Welfare Committee (CWC) explaining his ordeal and demanded strict and quick action against his parents.
As per the letter and an FIR lodged by the boy, he was forced to marry the girl on 20th March. In his letter, he wrote that his father knew he is a homosexual however still he took him to Tanda in Rampur district of Uttar Pradesh and got him married to a girl in a banquet hall there.
He further wrote that even the girl is of his age and on seeing this he kept pleading that he doesn't want to marry her but his parents did not listen to him. They rather threatened him that if he created further nuisance regarding the marriage then they will kill him. So on 20th March, they got him married to the girl.
Also Read: Nawazuddin Siddiqui finally breaks silence on sexual harassment charges claimed by his niece on brother Minazuddin
In the letter, the boy pleaded the police to act against his father and his relatives as they keep on threatening him. Soon after writing to CWC, he lodged a complaint against people involved in this matter. The police have booked his father under Section 3 and 10 of Prohibition of Child Marriages Act, 2006.
Meanwhile, the police have also sent the copy of the complaint to Rampur as the wedding took place there and the girl's parents are also from there. They have forwarded the FIR to investigate the matter and take the necessary action.
Also Read: Rajasthan: 28-year-old woman arrested for killing her husband after he raped her minor sister in Sikar