UP's Varuna River: a CM's dream and transformation in progress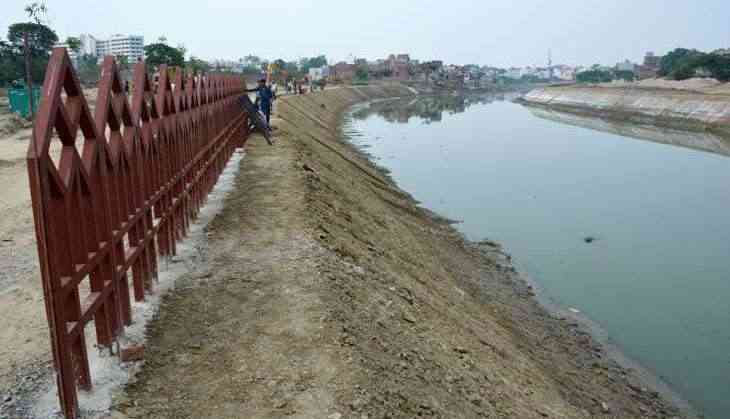 The Varuna river seems all set for a facelift. The very river that gave the holy city of Varanasi its name, sadly has been reduced to a stream of garbage in recent times.
However, Chief Minister Akhilesh Yadav's dream project of the Varuna Corridor is promising and hopes to change the ugly reality. The project aims to convert Varuna river into a major tourist destination of the city.
Taking a cue from Sabarmati, Singapore and Malaysia, the Varuna Corridor will clean up the Varuna river. The river banks would be developed into a green belt with sprawling roads lined with glittering lights. There will also be water sports facilities to entice the visitors.
After the development of this infrastructure, Varuna River is likely to become a top hangout destination among residents of the city as well as for tourists.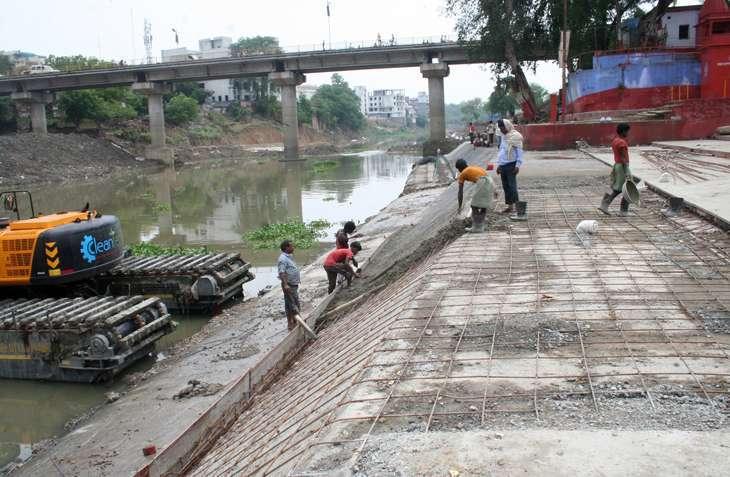 Chauka Ghat of Varuna River (Rajasthan Patrika )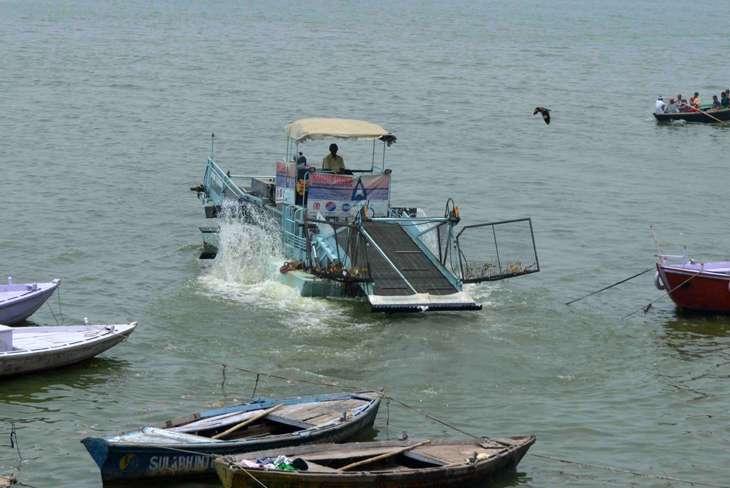 General view of Ganga River (Rajasthan Patrika)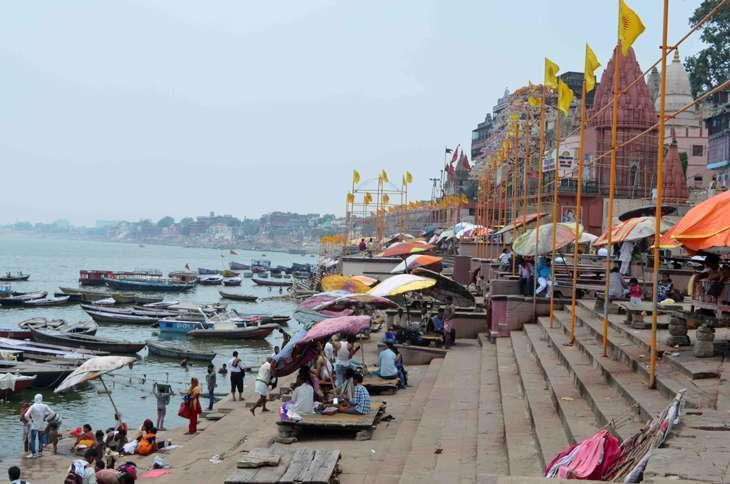 General view of Ganga River (Rajasthan Patrika)
The Public Works Department (PWD) and irrigation department are working overtime to realise the chief minister's dream. The 300-metres stretch between Shashtri Ghat and Chauka Ghat along the riverside is already under development in the first phase of the project.
The mud excavated during dredging is being used to build a retaining wall that would prevent soil erosion during the rainy season. The local officials say work on a 10-kilometre stretch will begin as soon as the Chief Minister approves the work done so far.
Most of the hotels in Varanasi have been built along the banks of Varuna river. Boats and steamer services will be started to ferry tourists from these hotels to the river Ganga. This will save visitors from overcrowded streets and they will be able to visit the historic and religious landmarks in lesser time.
Around two kilometres of the area around Varuna River will be developed as a water sports zone. This area will resemble a beach with facilities for water polo, canoeing, rafting etc.
Imported lights will add to the beauty of the river. A proposal to build an artificial waterfall on the river bridges is also under consideration. The green belt will cover around 25 metres of area on both sides of the river.
The authorities also plan to build a check dam near Rameshwar to divert Ganga water to the Varuna river. The sewage water currently falling into the river will be carried to the treatment plant in Mohana.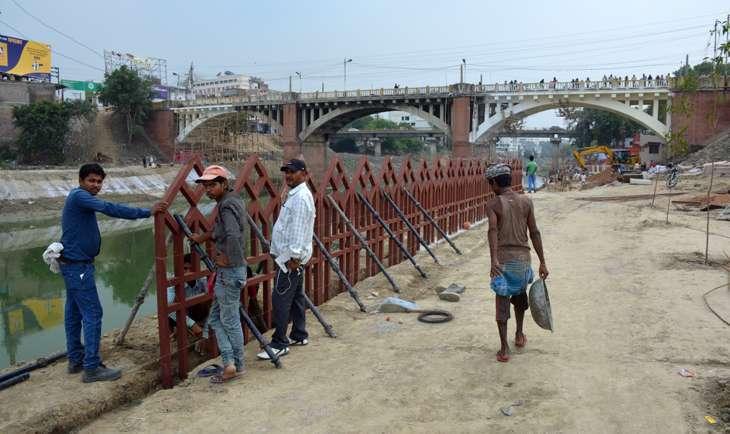 Workers near Chauka Ghat of Varuna River (Rajasthan Patrika )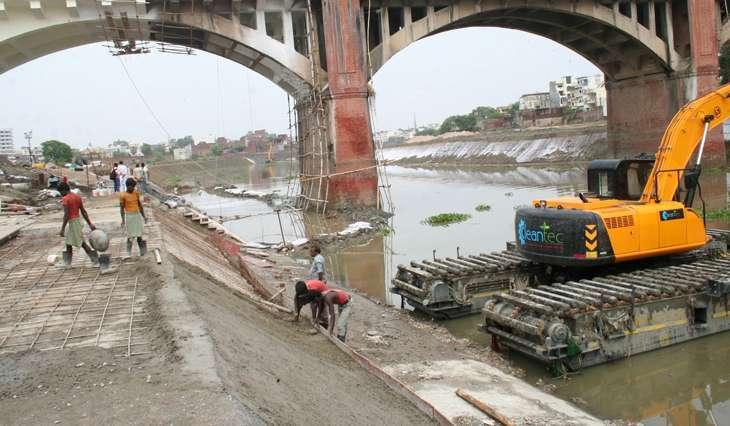 Workers along the Varuna River (Rajasthan Patrika )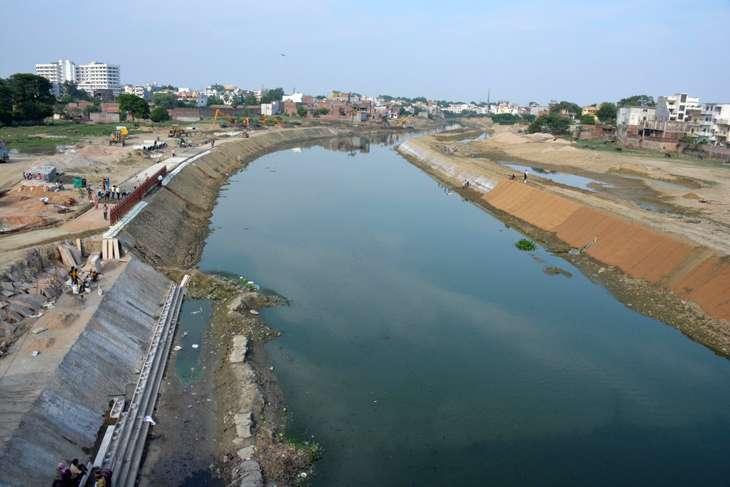 Aerial view of Varuna River (Rajasthan Patrika )
Also Read: Paris floods: River Seine far above danger mark, more rain forecast
Also Read: Villagers and a modern Bhagirath bring life back to dry Marathwada
Also Read: This is one Ganga story you'll never forget. Everything you need to know about this holy mess