UP Doctor brutally beaten by neighbours, fractured his hand amid COVID-19 fear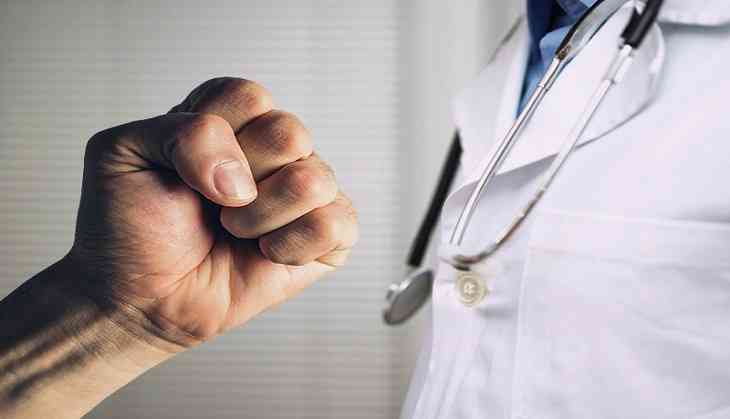 The coronavirus has engulfed the whole world and frontline workers are battling hard with the infection to protect people from its ghastly effects. But, several shocking cases have come to light where doctors, police were attacked by people. One such similar incident took place in Meerut city of Uttar Pradesh where a doctor was allegedly beaten up by his neighbours.
The doctor identified as Prashant Bhatnagar who works in the Community Medicine department of the Lala Lajpat Rai Memorial Medical College (LLRM) in Meerut.
As per the reports published in Hindi daily Dainik Jagran, some neighbours of the doctor beat him up and even left his hand fractured in the colony at Shashtrinagar Sector 6 under Nauchandi Police Station limits.
Reports suggested that the neighbours suspected that the doctor could spread the COVID-19 in the society as he might be treating patients at the City Medical College.
However, Dr. Bhatnagar was continuously harassed by his neighbours since the lockdown was imposed across the country on March 25.
Meanwhile, police have booked three persons based on the complaint filed by the victim's father. In reports, it also stated that some people also barged into the doctor's house and forced him to vacate the rented room.
This is not the first case where a doctor harassed by people as of earlier, in Bihar, Indore, Moradabad, and many other places in India where doctors and police have been attacked by the people.
Also Read: Coronavirus Lockdown Guidelines: 6,394 people arrested for defying COVID-19 lockdown in Uttarakhand