UGC panel to examine making IIMC a deemed university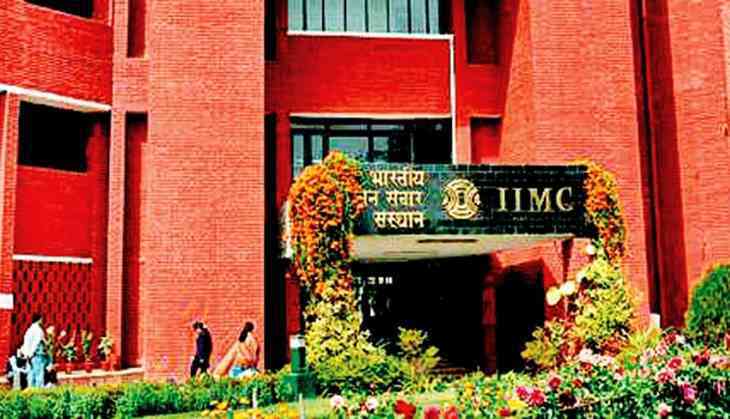 The Indian Institute of Mass Communication (IIMC), the country's premier journalism school, is a step closer to becoming a deemed university -- an idea that has been in the pipeline for some time now.
The University Grants Commission (UGC) has constituted a panel to examine the issue, IIMC Director KG Suresh said Friday. The Union Information and Broadcasting Ministry, under which the IIMC functions, last year approved a proposal to grant deemed-university status to IIMC.
The U-turn
UGC's decision to set up a panel to determine the deemed university status for IIMC comes as a surprise after the Niti Aayog and the PMO's review of higher education institutes in June recommended IIMC be merged with either the Jawaharlal Nehru University Centre for Media Studies or the Jamia Millia Islamia's AJK Mass Communication Research Centre.
However, the institute, along with the I&B and HRD ministry, had rejected the recommendation.
According to sources, Prof BK Kuthiala, the vice-chancellor of the Makhanlal Chaturvedi University in Bhopal, heads the UGC committee that will examine IIMC's deemed university status.
Catch reached out to the UGC, but UGC interim director VS Chauhan and Secretary Jaspal S Sandhu refused to comment on the formation of the panel yet.
Suresh told Catch, "The fact that the UGC has set up a committee to review the proposal for deemed university status for IIMC, I hope that we will be able to attain the same. At least this move shows that the UGC is seriously considering the proposal. Even if the proposal is rejected by the committee, we are hoping that the panel will be able to recommend what needs to be done to achieve deemed university status."
Suresh feels IIMC certainly deserves the status of an independent autonomous university considering its various functions.
"IIMC along with being an education institution training journalists is also a training academy for the Indian Information Service, Armed forces, foreign journalists and community radio professionals with 6 campuses across India. IIMC offers journalism courses in various regional and Indian languages like Oriya, Marathi, Malayam, Urdu and recently approved Sanskrit journalism course, which is the first in the country. We also want to offer higher qualifications in media studies and journalism like MA, M. Phil, PhD so students can pursue research in the field."
Once the institute is granted the status of a deemed university, the Film and Television Institute in Pune, Satyajithrai Film and Television Institute and the National Centre of Excellence in Gaming and Animation to be set up under PPP model in Mumbai will be brought under its ambit.
IIMC, in the last five years, has expanded from two campuses (Delhi and Dhenkanal) to six campuses across the country including in Jammu, Amravati, Kottayam and Aizawl.