Udta Punjab or no Udta Punjab, there is a huge drug crisis in Punjab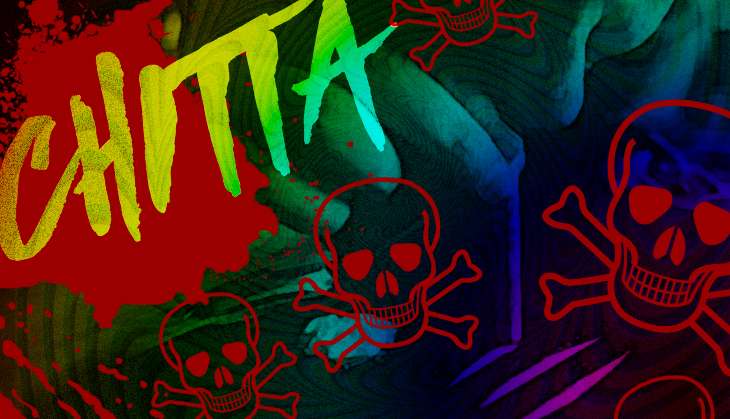 Story so far
All the hype about Udta Punjab censorship should not take away focus from the main issue
Punjab has suffered their drug addiction for decades already and there has been no solution found yet
False figures
Punjab politcos are trying hard to mask the issue by throwing up fake numbers
The drug menace has escalated into a full-fledged political slugfest
More in the story
Lies that Deputy CM Sukhbir Badal is telling you
Which is Punjab\'s most popular drug
Whether Udta Punjab gets censor clearance or not is just one small part of a much bigger problem that is plaguing Punjab. The drug menace in the state is not a myth.
There's a lot the government needs to explain because claiming that Punjab being defamed by a movie and dishing out statistics to prove its point is no solution at all.
It is the Deputy Chief Minister Sukhbir Badal who has taken upon himself to defend the ruling Shiromani Akali Dal (SAD) - BJP combine government on the issue.
Also read - Clipping 'Udta Punjab' is shutting out reality, say Punjabis
He has reportedly been saying that since large quantities of drugs being smuggled into India from across the border are confiscated in Punjab, the state is being defamed.
He has also been saying that the number of drug addicts is far less in the state than what is being reported while surveys and reports have been pointing to a diametrically opposite picture.
Here's what Badal has to say: Mr Badal's drug war: Punjab has 70% addiction. He insists it's just 0.7!
But leaving aside the issue of claims and counter claims, the fact remains that drugs are doing the rounds among the youth and observers point out that such a large scale menace cannot exist without political and police patronage.
"We were surprised to find a lot of students turning up in the campus in cars and this resulted in a parking crisis. The university went on to segregate parking lots for students and faculty but still the problem persisted as vehicles of students greatly outnumbered those of the staff. Our investigation led to the revelation that a large number of these cars were actually being used as a part of the drug supply chain right up to the hostels and besides the drugs, these vehicles were often loaded with arms," disclosed a professor of one of the four prominent government universities in the state.
Drug details
- Chitta is the most circulated drug in the state and is made by mixing various pharmaceutical products and is supplied in small sachets.
- Majority of the addicts in Punjab are students.
"You have a supplier doing the rounds in every village. The villagers do not dare to take him on despite the fact that these suppliers are ruining their children, because they have the patronage of local politicians and the police. These drugs are also being supplied from religious places whose heads are again well-connected politically," says Shiv Inder Singh, a radio journalist and a political observer who has been touring the Punjab countryside extensively.
"Can human life just be defined in statistics. You need to take a round of the villages to understand the gravity of the problem," Shiv Inder added.
"The very fact that Chitta is being manufactured in small units within Punjab belies the government's claims of cross-border drug seizure leading to Punjab's defamation," pointed a senior journalist.
"The youth addicted to Chitta spend Rs 500 to Rs 1000 daily and when they don't have the money, they turn to crime," Shiv Inder added.This well helps make the connect between Udta Punjab's song Chitta Ve, that features actor Shahid Kapoor who plays the role of a rockstar in the movie, and the drug problem in the state.
"A student is normally initiated into consumption by his friends under peer pressure. The very friend who gives him his first shot becomes out his regular supplier. He will sell him the dose for a profit which he will use to purchase his own quota," revealed the senior journalist who has been covering the drugs issue extensively.He said that since drugs like heroin and ice (also called crystal meth) are unaffordable and difficult to procure, it is Chitta that serves the purpose of a high.
The bigger picture
Reports that keep appearing in small bits and pieces present a very disturbing picture when put together like a jigsaw puzzle.For example, earlier this month the state government announced recruitment of 7,416 police constables and the criteria announced for their induction in the force also included a drug test.
This again was disclosed by Deputy CM Badal that all candidates would have to undergo a drug test before all other tests so as to ascertain the use of smuggled drugs by the youth.
He also said that though it had already been established during army recruitment conducted in Punjab in the past in the state that no drug addict was found during selections, but to re-assert 'reality' the state has decided to take samples to test for drugs, if any.
He further added that no one tested positive for drugs during the recent selection trails of Chandigarh Police where more than a dozen Punjabi youth were inducted in the force.
Another interesting development reported recently was the inauguration of Punjab's first drug rehabilitation centre for women in Amritsar.This rehab centre is the first in the region to have a comprehensive women integrated treatment (WIT), which will involve families of woman addicts.
Principal Secretary (health and family welfare) Vini Mahajan reportedly said that without scientific study and evidence, it is difficult to measure exactly how many people are affected by the drug menace in the state. But this again confirms that the problem persists at a large scale.
Sources point out that women are mainly consuming pharmaceutical drugs like sleeping pills etc apart from alcohol instead of derivatives like Chitta.
The Punjab and Haryana high court recently took suo-motu cognizance of a report from one of its judges that 251 inmates of Faridkot district jail had tested HIV positive in a random screening in March. Sources point out that this indicates that drugs are being smuggled into jails and addicts were sharing syringes.
Sources say that drugs being consumed in the state are mostly connected to local politicians. Small time politicians, mainly leaders of youth wings of different political parties, have often demanded police gunmen as a matter of prestige.
Their vehicles were never stopped or checked at pickets due to the presence of policemen inside. However, there have been instances of some of these small time leaders transporting drugs in their vehicles.
Sukhbir recently issued strict instructions to the police to register cases against drug lords giving them a month's time to break the supply chain of smugglers and put them behind bars.
Chairing a review meeting of Senior Superintendents of Police (SSPs), he said it should be ensured that no cases are registered against innocent and corruption be rooted out right from the local thana level.
Political backlash
At the political level, the Akalis are being targeted by the Opposition for promoting drug mafia in the state. Aam Aadmi Party (AAP) leaders have been particularly attacking cabinet minister Bikram Majithia and have referred to him as 'Drug Lord'.
Majithia has filed defamation cases against AAP leaders including Delhi Chief Minister Arvind Kejriwal, Ashish Khetan and Sanjay Singh.
Congress vice president Rahul Gandhi's tweet on Udta Punjab and his previous statement made in 2012 regarding 70 per cent of Punjab's youth being drug addicts continues to make headlines with the Akalis joining in on the issue.
Akali leadership has been saying that he had misquoted the study on 70 per cent addiction whereas the study said that of total drug addicts 70 per cent were the youth.
His tweet on Udta Punjab has come under scathing counter attack from the Akalis. He had tweeted, "Punjab has a crippling drug problem. Censoring #UdtaPunjab will not fix it. The government must accept the reality and find solutions."
The Akalis hit back daring Rahul to explain the initiatives taken by Congress-led UPA government during its decade long regime in Punjab in checking cross border drug smuggling.SAD secretary general Sukhdev Singh Dhindsa said if Congress scion really believes in the presence of drugs in Punjab then he should very conduct dope tests on Youth Congress leaders in the state first. If any of them test positive, then it will be construed that Punjab indeed has a drug problem.
Dhindsa said the also that the drug problem in Punjab is "the unholy progeny and legacy" of successive Congress regimes in the state and this was proved by Punjab Congress president Captain Amarinder Singh's own admission, claims and allegations against his colleagues including his predecessor Partap Singh Bajwa.
Must read - Focus on 'abducted' SP but drug smugglers may hold the key to #Pathankot
Amarinder had written a letter to Sonia Gandhi in January 2014 alleging his colleagues of having links with drug smugglers and terror operatives.
With the preparations for the awaited state Assembly polls building up momentum in the state, the drug issue will be the focal point of all party campaigns.Edited by Jhinuk Sen
More in Catch - Shadow Lines: the drugs and terror track in Punjab
Udta Punjab censorship: politics, not expletives, behind the move