Total recall: the timeline of the Gulberg Society massacre case
On 28 February 2002, the Gulberg Society massacre took place in Ahmedabad, killing 69 people, including former Congress MP Ehsan Jafri.
The massacre took place a day after a train coach carrying Karsevaks was burnt down at Godhra railway station.
Also read - Modi & Sangh Parivar: What potentially undid the Gulberg verdict
More than 14 years later, on 2 June, a Special SIT Court in Ahmedabad pronounced its verdict on the massacre. The verdict was expected to bring a closure to the case, but the survivors and families of the victims were left disappointed, as the court convicted 24 people while acquitting 36, including BJP corporator Bipin Patel.
Those dissatisfied with the verdict have pledged to appeal the verdict, with the face of the struggle, Zakia Jafri, wife of Ehsan, saying the acquittal of 36 people was 'unfortunate'. Saying that complete justice had not been done, Zakia demanded to know why the BJP corporator had been let off, and pledged that her fight for justice would go on.
Here is a timeline of the Gulberg Society case.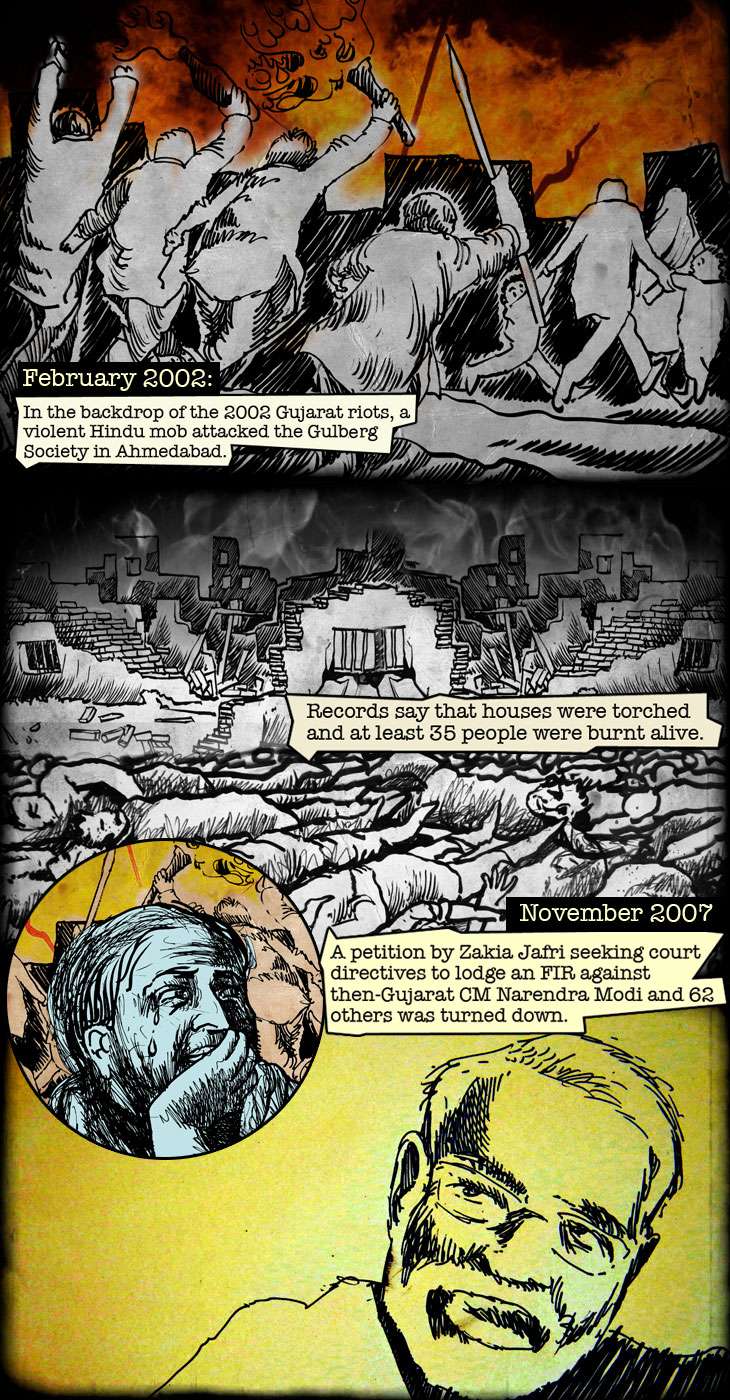 Malik/Catch News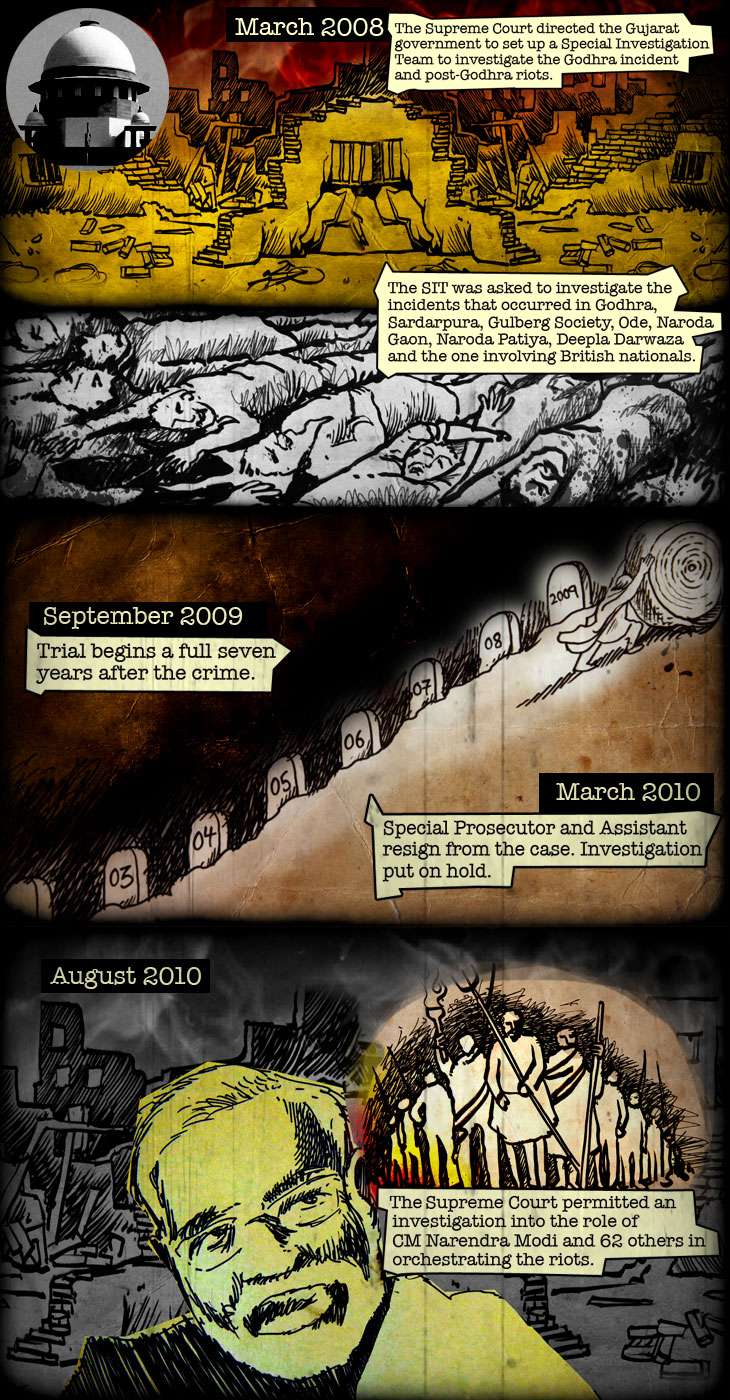 Malik/Catch News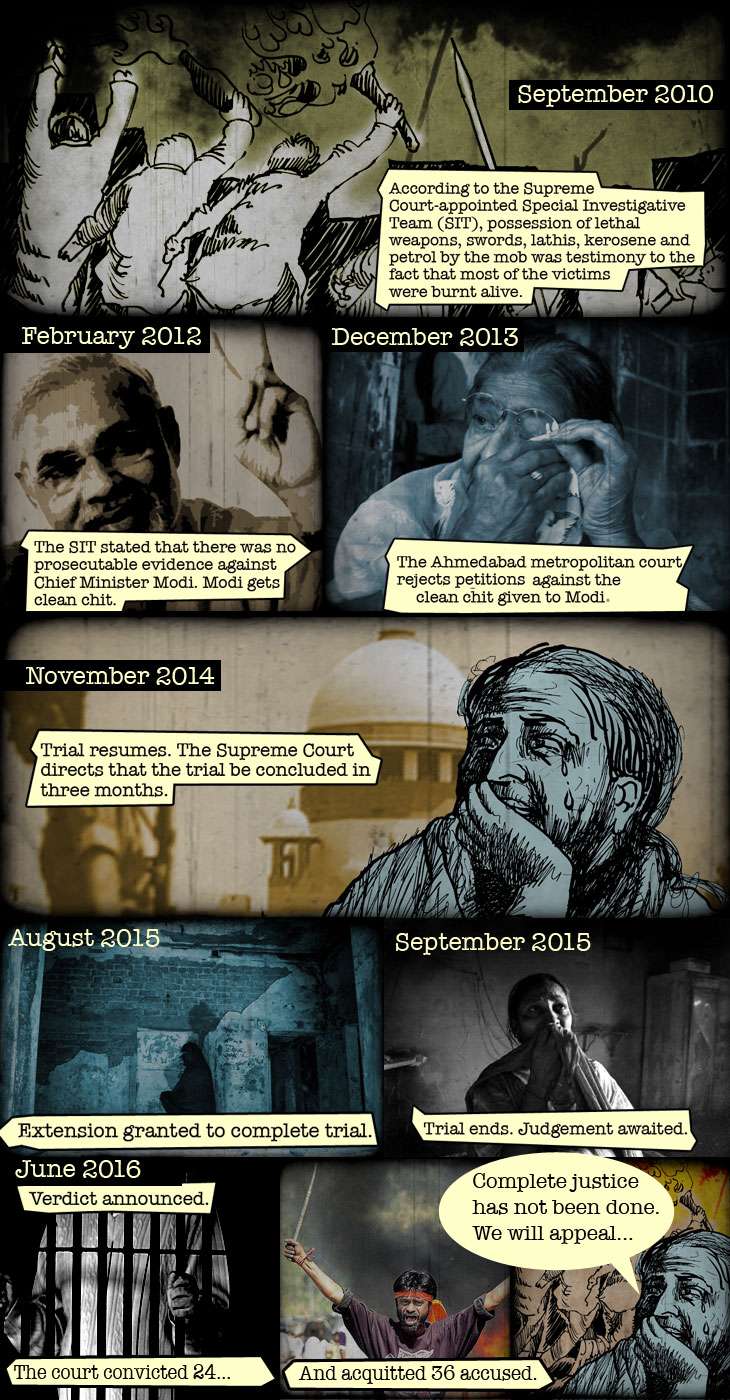 Malik/Catch News
More in Catch - Gulberg Society massacre: records show how top cops steered clear
Gulberg Society case: 5 lesser known facts about the 2002 massacre
24 convicted by Ahmedabad court in 2002 Gulberg Society massacre