TMC MLA Mahua Moitra praises GST, says it has increased Bengal's revenue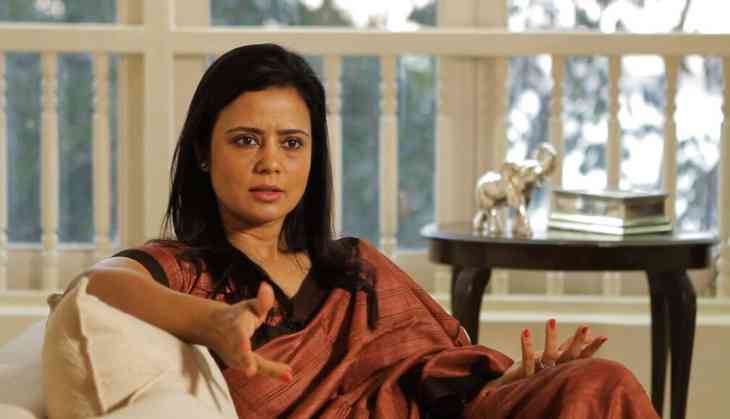 The Trinamool Congress (TMC) is facing a small embarrassment. At a time when the party has been criticising the Narendra Modi government for the way it is implementing the Goods and Services Tax (GST), its MLA Mahua Moitra praised GST and said that West Bengal's revenue has gone up because of it.
After GST Bill was placed in the West Bengal Assembly on Monday, Moitra said "As a student of economics, I support GST. A uniform tax structure has come into existence. Earlier there was a discrepancy between central and state taxes. Even West Bengal's revenue has been doubled after GST has been implemented".
Other TMC leaders claimed that the Centre should have set up the necessary infrastructure before implementing GST. They also claimed that it is because of TMC's persistent opposition that the tax rates for certain items were relaxed.
Chandrima Bhattacharya, minister of state for health in the West Bengal government, said "We have demanded tax relief for entrepreneurs whose turnover is below Rs 20 lakh. After a lot of effort from our side, the government accepted this. We thank Amit Mitra for continuously coordinating with the Centre to ensure that our demands are met".
Moitra too praised Amit Mitra's participation in the GST council.
"I feel that he did an outstanding job as member of the GST Council." Moitra said.
Responding to Moitra's "praise" of the GST, state BJP chief Dilip Ghosh said, "I am thankful that a TMC leader has appreciated our policy. TMC has been opposing every move we take, just out of political cussedness. Prime Minister Narendra Modi has also said that GST has been implemented for simplifying the tax structure".
The Left and Congress also criticised the GST.
During the debate, CPI(M) leader Ashok Bhattacharya said "We feel that Center should review the tax rates of certain items like medicines and WiFi as people are feeling the pinch of high prices."
Congress leader Sukbilash Barma said "We feel that the benefits of GST are yet to be seen as it has been implemented only a month back".