These mutts at National Training Centre for Dogs aspire for greatness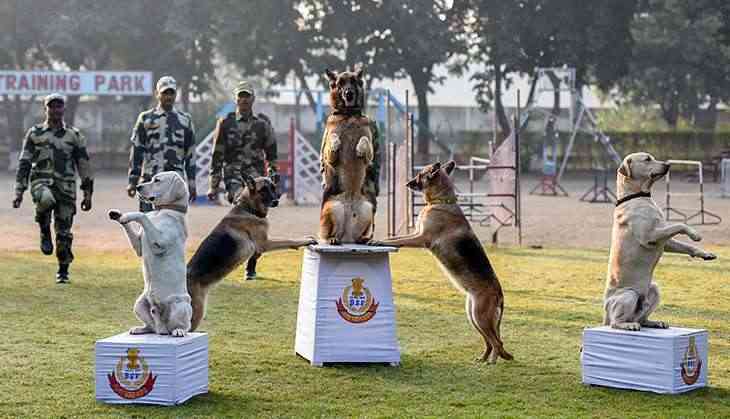 They say that a dog is truly a man's best friend.
The National Training Centre for Dogs (NTCD) in Tekanpur, Madhya Pradesh is proof. Established in 1970, it is now the busiest school for dogs in the defence services.
In Border Security Force's NCTD, which has more than 130 canines, they learn how to patrol with the infantry, track scents, sniff out explosives and narcotics, detect mines, and search and rescue. Each of the canines is assigned a dog handler.
These dogs will soon be handed some very important jobs. They will guard the Prime Minister, whose security detail has four canines. They patrol the forests and mountains with the CRPF in Jharkhand and Chhattisgarh.
The Delhi Police too recently doubled its Labrador squad to 60. They were seen marching with their handlers in last year's Republic Day parade for the first time in 26 years.
"We have realised that dogs are incredibly useful in the fight against terror," deputy commandant Dr BN Panchbuddhe, senior veterinary officer at the NTCD told Hindustan Times. His commanding officer, chief veterinary officer GS Nag, calls dogs an invaluable asset. "They hear better, smell better, see better at night, are agile, aggressive and vigilant. But above all, they're loyal," he told HT. "A trained human won't love you unconditionally, a trained dog will."
At the NTCD, dog training starts very early. Six-month-old pups, bred at the centre or brought in from other departments, are assigned a handler and 'married up'. For 21 days, dog and handler have to live together.
Soon the handler and dog develop a deep bond. There become friends, fans and colleagues. "The biggest lesson we learn is that dogs are not machines," says assistant commandant Dr Rajan Gajre, a surgical veterinarian. "There's no key to turn to make them work. Dogs don't understand duty; they respond to love and patience."
Here are some pictures of a day at the National Training Centre for Dogs. Don't hate us if you die of cuteness.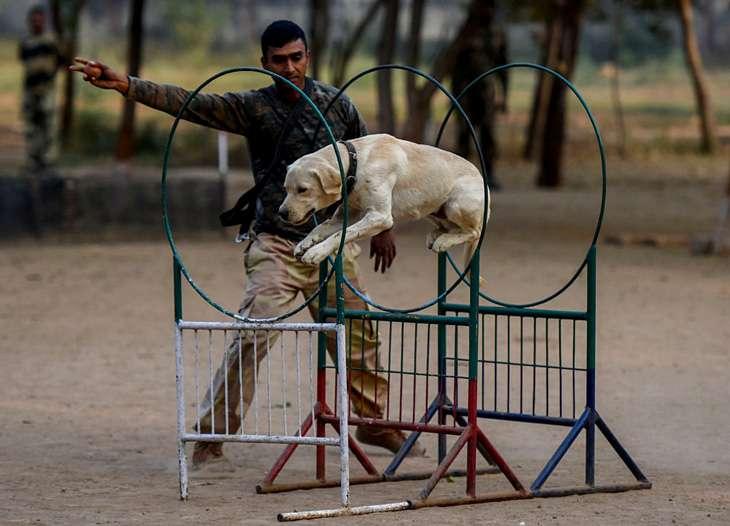 Firoz, the dog, doing a high jump obstacle as part of agility training at NTCD. (Photo by Kunal Patil/Hindustan Times via Getty Images)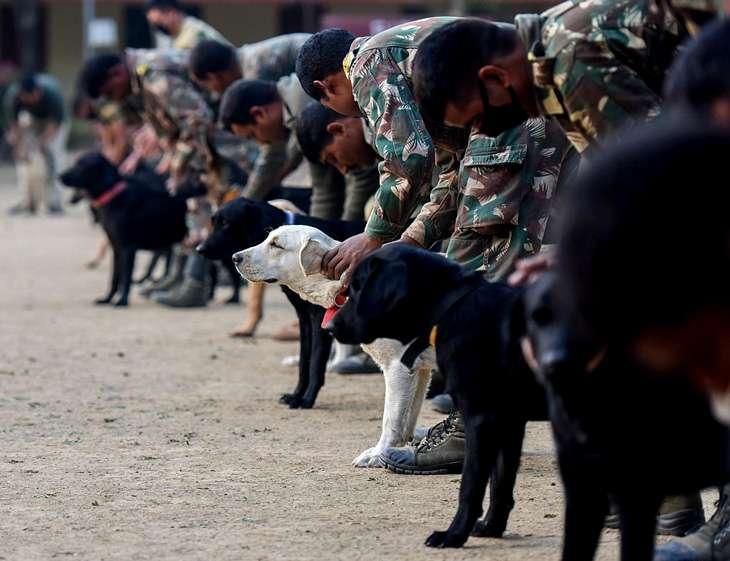 Handlers with their dogs during a grooming session at NTCD. (Photo by Kunal Patil/Hindustan Times via Getty Images)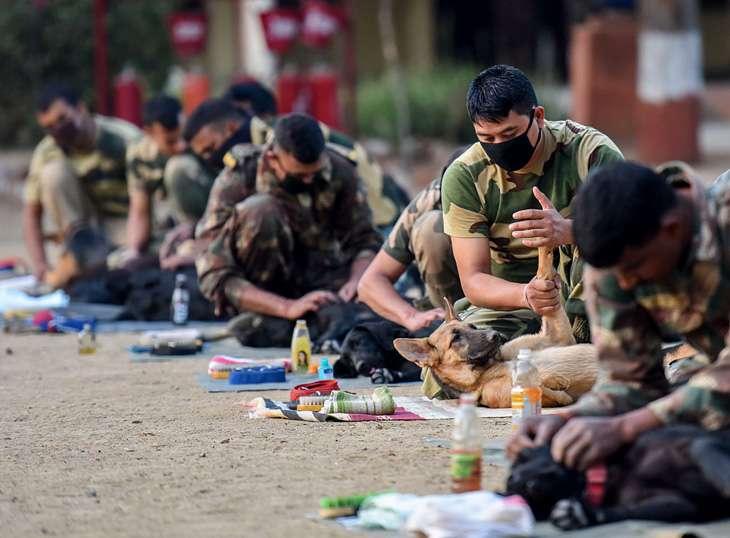 Handlers with their dogs during a grooming session at NTCD. (Photo by Kunal Patil/Hindustan Times via Getty Images)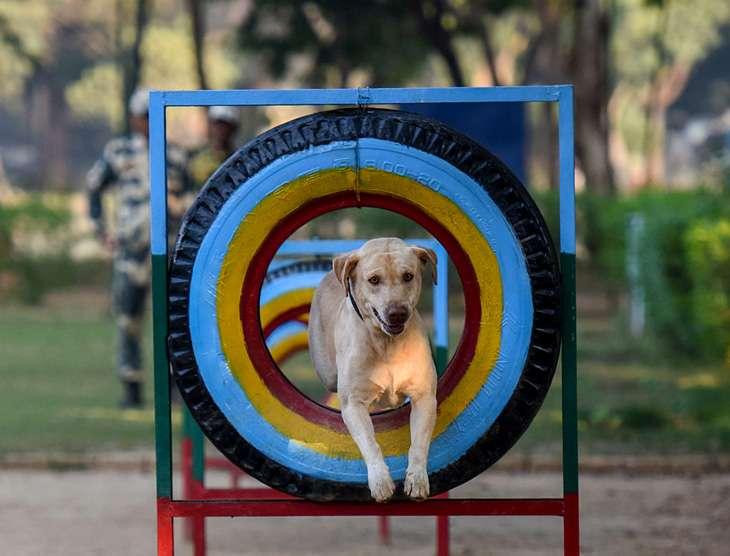 Firoz, the dog, works the obstacle course as part of agility training at NTCD. (Photo by Kunal Patil/Hindustan Times via Getty Images)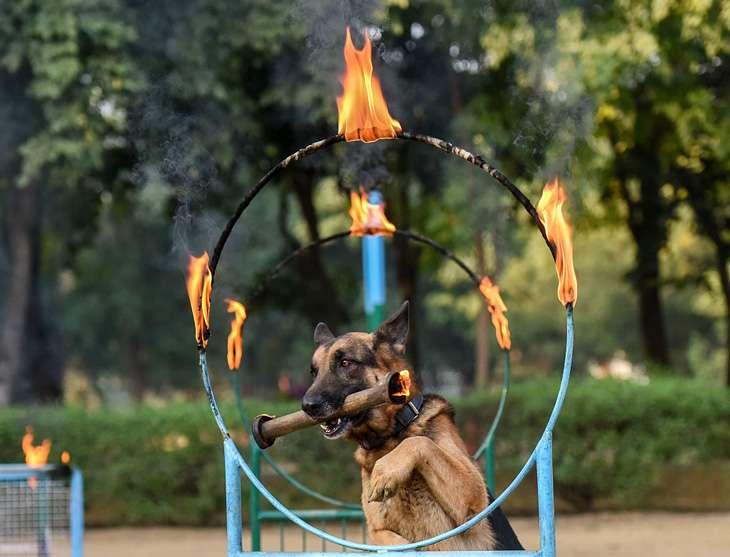 Zimba, the dog, works the obstacle course as part of agility training at NTCD. (Photo by Kunal Patil/Hindustan Times via Getty Images)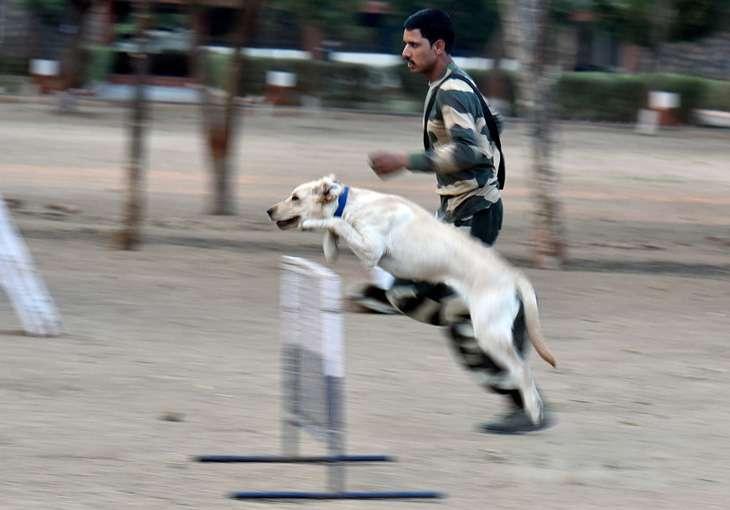 A handler works with his dog on an obstacle course for agility training at NTCD. (Photo by Kunal Patil/Hindustan Times via Getty Images)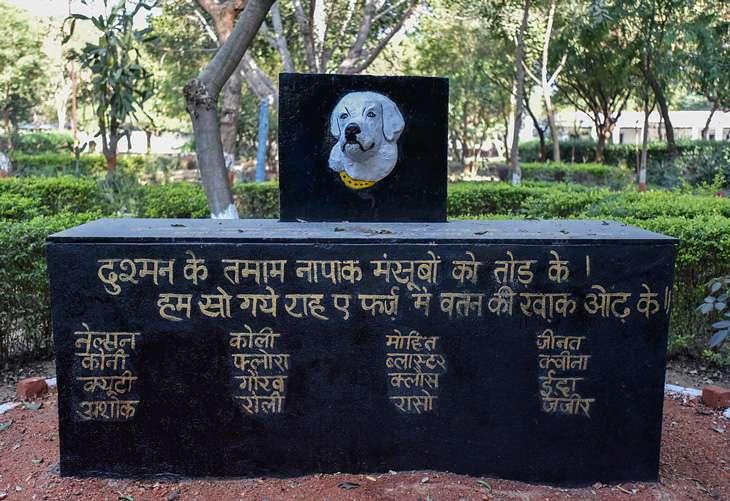 Memorial for the NTCD dogs that died on duty at NTCD. (Photo by Kunal Patil/Hindustan Times via Getty Images)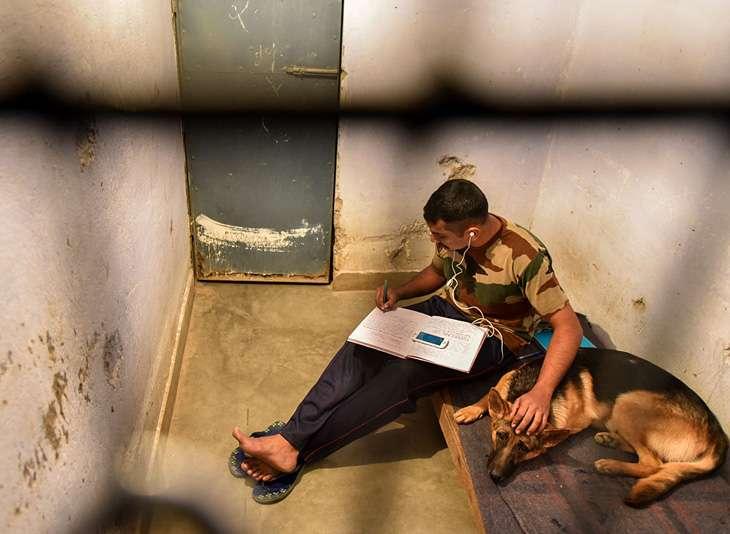 Jitin Srikumar with his dog Cooper in the Kennels at NTCD. (Photo by Kunal Patil/Hindustan Times via Getty Images)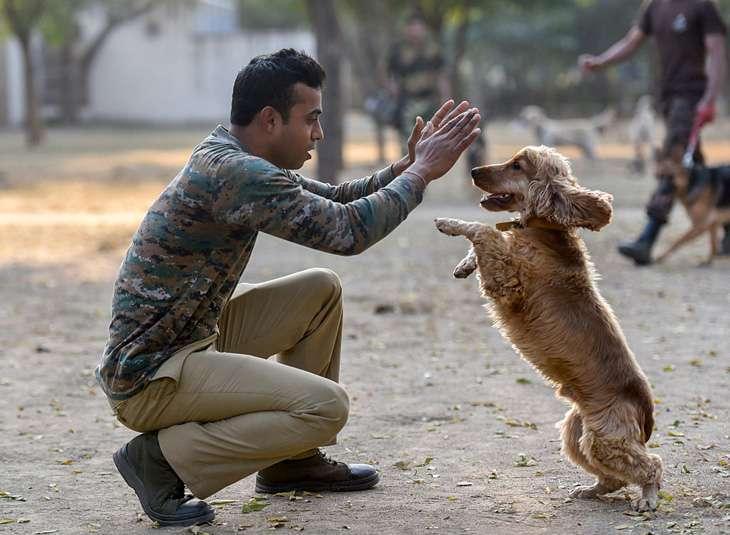 Gautam Chakravarti with his dog Caesar after a day of practice at NTCD. (Photo by Kunal Patil/Hindustan Times via Getty Images)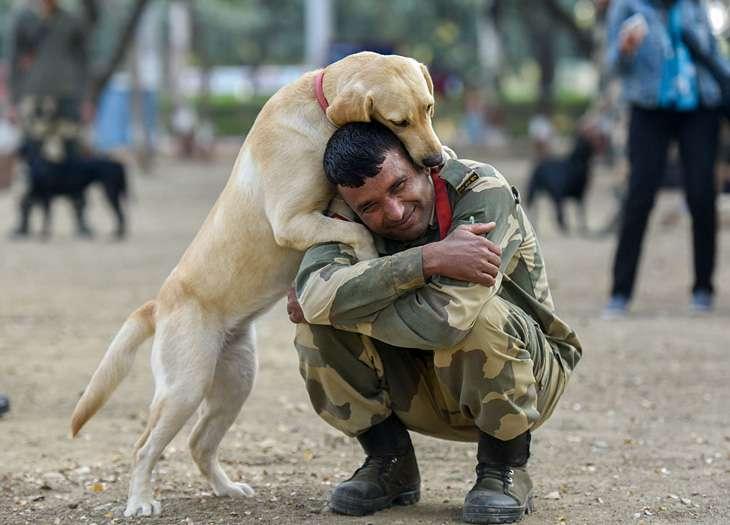 Naresh Kaushik with his dog Queena after a day of practice at NTCD. (Photo by Kunal Patil/Hindustan Times via Getty Images)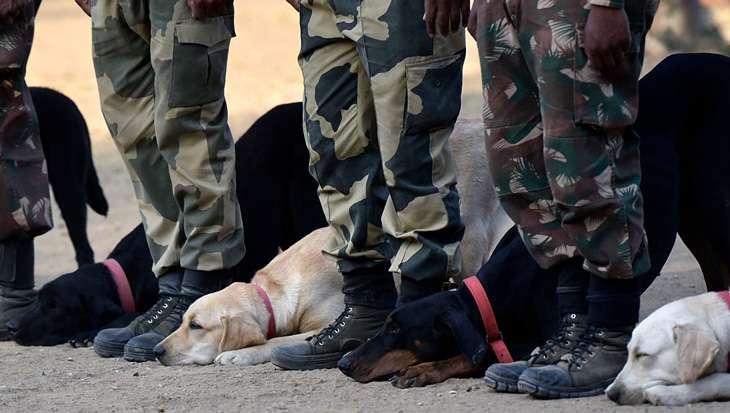 Dogs must learn to respond to their handlers' command and salute as part of training at NTCD. (Photo by Kunal Patil/Hindustan Times via Getty Images)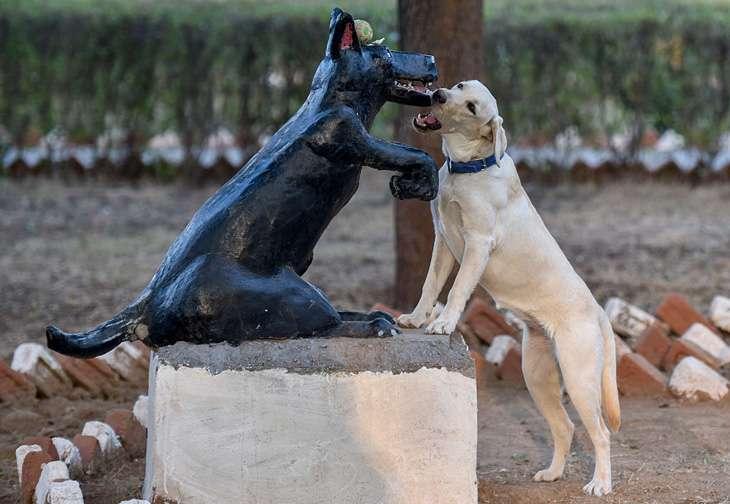 A dog playing with the statue of a dog on the day of practice at NTCD. (Photo by Kunal Patil/Hindustan Times via Getty Images)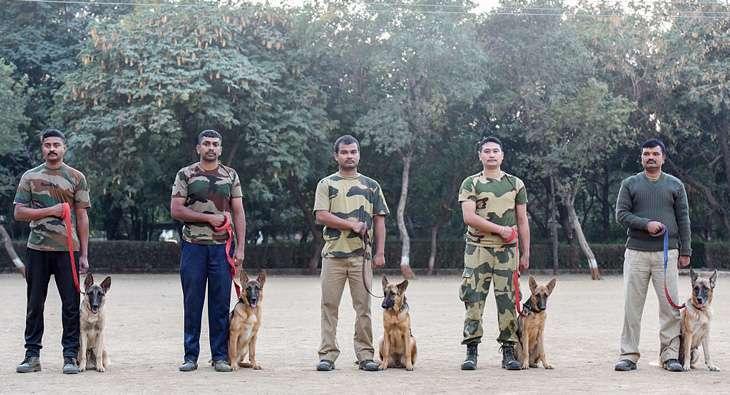 Family of Alsatian dogs - Arun KT with his dog Ceco, Jitin Srikumar with his dog Cooper, Buddhaj with his dog Chita, Vineet with his dog Colie & Parmal Singh with his dog Cute - poses for picture at NTCD. (Photo by Kunal Patil/Hindustan Times via Getty Images)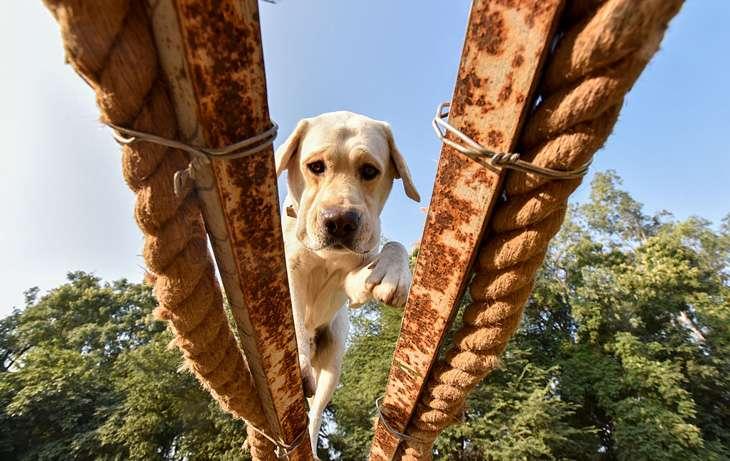 Firoz, the dog, tackles tight rope obstacle course as part of agility training at NTCD. (Photo by Kunal Patil/Hindustan Times via Getty Images)