The curious case of Lashkar operative Sandeep Sharma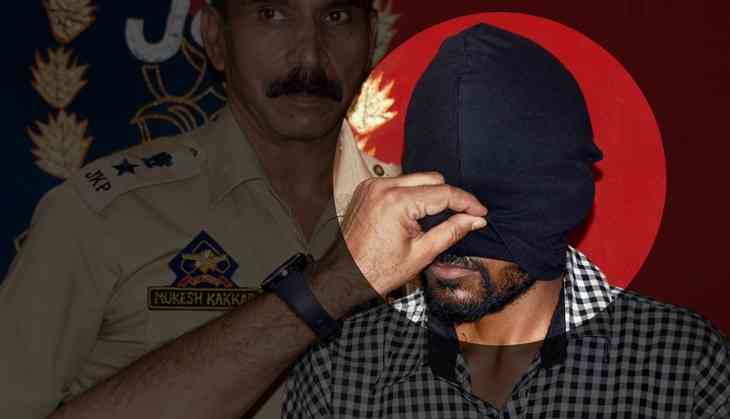 The arrest of Sandeep Sharma, or 'Adil', as he was known in the Kashmir Valley, has raised eyebrows.
Unlike local Kashmiris or Pakistanis who would infiltrate, his is a rare case of a Hindu individual from Muzaffarnagar, Uttar Pradesh, who has been found to be mixed up with terrorists of the Lashkar-e-Tayyeba (LeT) in Kashmir.
Sharma had formally joined the LeT in January this year, after he reportedly met Shakoor Ahmad Dar, an LeT operative in south Kashmir.
Sharma was one of the 17 people who were found at the house where LeT's Bashir Ahmad Wani and Abu Maaz were killed by the security forces on 1 July 2017. Sharma, it is learnt, tried to pass himself off as a civilian who was trapped in the house.
However, reports say, his non-Kashmiri domicile and subsequent interrogation revealed his role in the insurgency.
Sharma, the reports say, confessed to his role in many criminal and terrorist activities in the valley, including the killing of Feroze Ahmad Dar, the Station House Officer, and five other policemen at the Achabal police station, the looting of several ATMs and banks in south Kashmir, among other crimes.
Interestingly, after reports of his arrest came in, the local police in Muzaffarnagar started looking for his criminal antecedents, but found none.
The UP police is miffed at how the Jammu and Kashmir Police did not share any information about Sharma. "They just asked us to confirm about his address etc., which we did," Omveer Singh, SP, Muzaffarnagar city, told Catch.
Did the family know?
Sharma left Muzaffarnagar in 2010 or 2011 in search of work, according to what his family told the local police. He worked as a welder like his father Ram Sharma, who worked in Himachal Pradesh, and passed away in 2006. "He comes from very poor family. He was taken to Kashmir for work by his relatives," Omveer Singh said.
Sharma would stay in the Valley ever summer, and move to Patiala every winter. "It is not clear whether his family knew about his activities," Singh said.
Some reports also noted that Sharma married a Kashmiri girl, which may have led him to change his name. The UP police said it had no information, and claimed that even his family did not know of any such development.
His brother Praveen, who initially moved to a rented accommodation with the family in Ankit Vihar in Muzaffarnagar, and now works an auto driver in Haridwar, told a newspaper how Sandeep would rarely speak to the family or visit them.
Sharma's mother still lives at the Ankit Vihar house with his sister-in-law, both of whom work as domestic help.
After the news Sharma's arrest broke, the UP Police detained his mother and sister-in-law to gather more information about Sharma's background
"He would rarely visit Muzaffarnagar, but we have been told that he visited Haridwar recently," said Singh.