Tenzing Norgay's battle to become first to Everest summit paid off
Mount Everest, located just outside India, in the Mahalangur mountain range in Nepal and Tibet is the world's highest mountain, with its peak at a staggering 29,035 feet above sea level. Edmund Hillary and Tenzing Norgay became the first people to ascend Everest on 29 May, 1953 - the pair spent just 15 minutes at the top. In that time, they shared a celebratory hug, clicked a few photos and ate, what is today known as an energy bar.
Norgay, born Namgyal Wangdi had his name changed by a high lama. Often referred to as Sherpa Tenzing, he was part of nearly every expedition for twenty years that set out to put a man on the top of Mount Everest. A year before his successful expedition, he and Raymond Lambert - of the 1952 Swiss expedition - had come within 1,000 feet of the summit.
Quest to be first to Everest summit
Early on in his life, Norgay knew that he was destined for more than just tending to yaks in the mountains. By the time he hit 13, a secret trip to Kathmandu had been ticked off his list. Five years thereafter, he moved (without his parents' permission) to Darjeeling in India (where he eventually passed away). He moved hoping to join one of the many British expeditions that were being organised. On the 1935 expedition - which he got himself into by something of a fluke - he impressed so much that he was automatically selected for the next few.
By the end of World War II, Nepal had opened its borders to foreigners. The Chinese invasion of Tibet, around the same time, had closed the northern route to the summit. The British realised they no longer had any monopoly on attempts to reach the top. On the 1952 Swiss expedition, Norgay was not a crew member but a fellow climber. Finally came the 1953 expedition. The last chance for the climbers to be the first. Leaving little to chance, the determination to be the first drove Norgay and Hillary to ascend the summit.
Norgay was a celebrity, receiving accolades and being welcomed by world leaders and heads of states. At one point, the Nehru family also paid him a visit in Darjeeling. He was the first Field Director of the newly-established Himalayan Mountaineering Institute. He held this post for 22 years. One of his three sons, Jamling, followed in his footsteps and scaled Mt. Everest in 1996. Unfortunately, Norgay wasn't alive at the time. He died ten years earlier in 1986.
Other Indian Mountaineers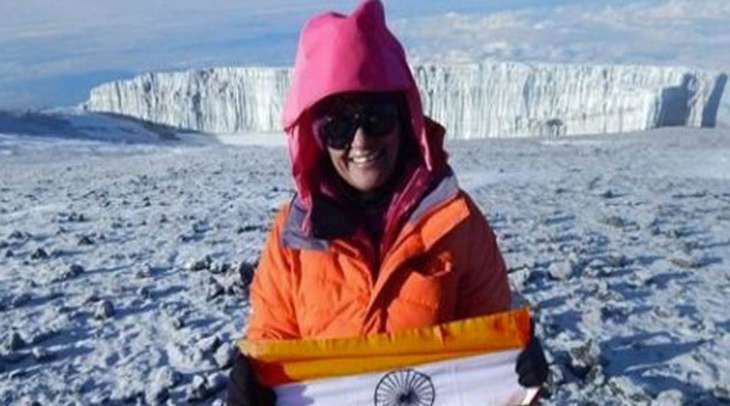 Indian mountaineers hold a number of records. Santosh Yadav (first woman to summit twice - in 1992 and 1993), Sonam Gyatso (oldest person to climb Mt. Everest), Malavath Purna (at age 13, she was the youngest girl to climb Mount Everest), Dicky Dolma (youngest woman to summit).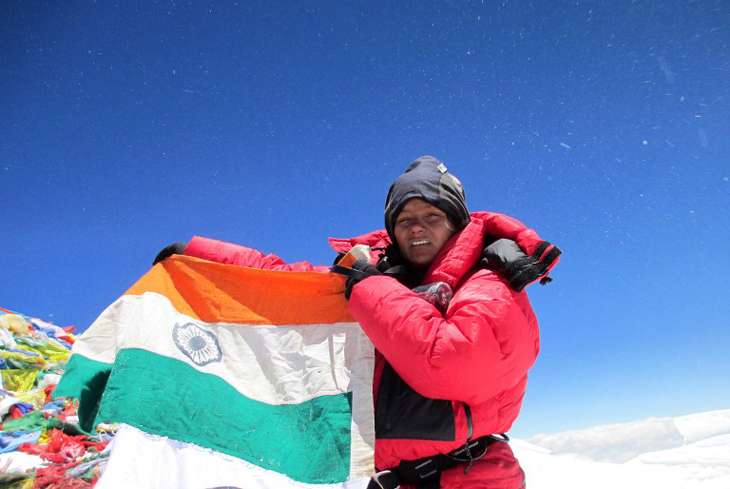 Most recently, Arunima Sinha was in the news. She became the first Indian amputee to climb Mount Everest. She was a national level volleyball player but was pushed from a running train by thieves in 2011, as she tried to resist them. As a result of this incident, one of her legs was amputated below the knee.
On 21 May, Aparna Kumar was in the news for becoming the first lady IPS officer to climb Mt Everest. After two failed attempts - in 2014 (avalanche) and 2015 (Nepal earthquake) - she finally made it to the top.
Indians have been associated with Mount Everest for a long time now, and it doesn't seem like they are going to stop anytime soon. Unless of course, the weather derails them.