Telangana CM warns people amid COVID-19 lockdown, says stay inside or will issue shoot-at-sight orders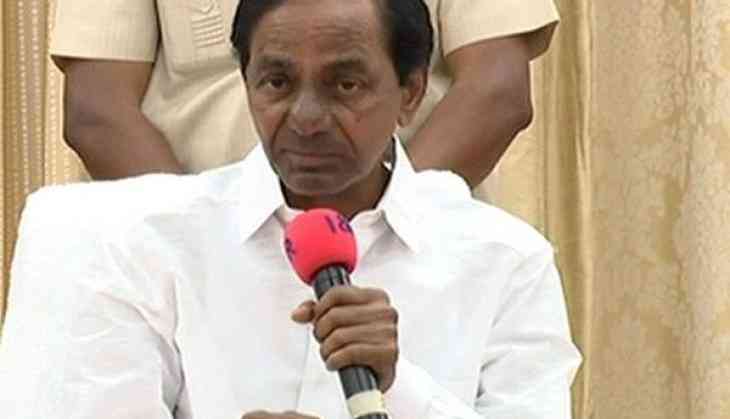 After Prime Minister Narendra Modi announced a 21-day nationwide lockdown on Tuesday at 8 pm and also asked people to consider it as a curfew as people were not taking the stay at home orders seriously. Soon after, PM Modi's announcement, Telangana Chief Minister K Chandrasekhar Rao also warned people to stay indoor otherwise shoot-at-sight-orders will be issued.
Telangana CM said, "If people don't listen to the police, then I will ask for army deployment and shoot-at-sight orders will be issued."
He also asked all MLAs to remain available. CM Chandrasekhar also added that "In the US, the Army had to be called in to enforce lockdown. If people don't follow Coronavirus
Lockdown, a situation may arise where we'll have to impose 24-hour curfew and issue shoot-at-sight orders. I urge people not to let such a situation arise."
From the beginning, Hyderabad was put under the high-risk zone due to the international airport in the city. Reportedly, during one day Janata Curfew, there was no such imposition but the number of cases skyrocketing. Amid this havoc, the state government has tightened the noose to control the public from coming out to the streets.
Even the Tamil Nadu government has warned people about blocking of passports of lockdown violators, especially people who recently returned from abroad and continue to go out instead of self-quarantine.
Health Minister C Vijaya Baskar sends details to district collectors and district superintendents of police about 15,298 people who have gone abroad recently.
Baskar also told reporters that people who have returned from abroad are being monitored and they are also pasting quarantine stickers in the houses of the respective individuals and have also appointed home guards.
Also Read: Coronavirus: 54-year-old patient dies in Tamil Nadu