Swami Vivekananda birth anniversary: 10 motivational quotes of the monk that inspire us even today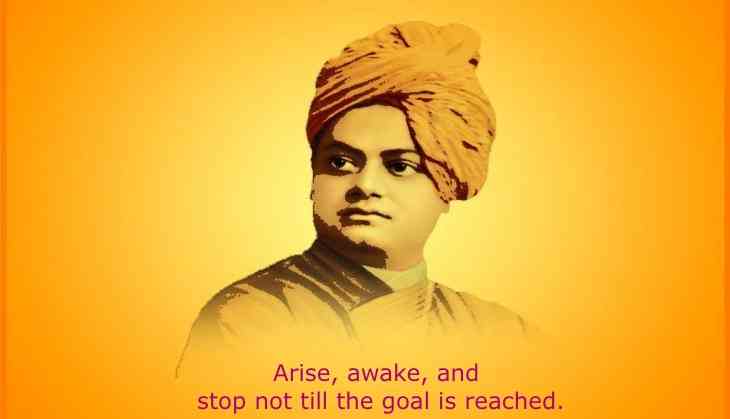 The Nation today is observing the 157th birth anniversary of Swami Vivekananda, one of the greatest spiritual leaders of the country. The Indian monk had introduced Indian philosophies of Vedanta and yoga to the western world.
Swami Vivekananda on his speeches had left many inspiring words on being true to oneself, life and death, ups and downs of life and self-reflection.
10 quotes by swami Vivekananda that inspire even today:
Arise, awake, and stop not till the goal is reached.
Truth can be stated in a thousand different ways, yet each one can be true.
The world is the great gymnasium where we come to make ourselves strong.
External nature is only internal nature writ large.
You cannot believe in God until you believe in yourself.
We are ever free if we would only believe it, only have faith enough.
Believe in yourself and the world will be at your feet.
The cheerful mind perseveres and the strong mind hews its way through a thousand difficulties.
Neither money pays, nor name pays, nor fame, nor learning; it is CHARACTER that cleaves through adamantine walls of difference.
A few heart-whole, sincere, and energetic men and women can do more in a year than a mob in a century."
Swami Vivekananda was born on January 12, 1863, in Kolkata the then Calcutta. His name was Narendranath Dutt in childhood.
Swami Vivekananda's birthday is also observed as National Youth Day in the country. He was the founder of the Ramakrishna Math and the Ramakrishna Mission.
Also Read: PM Modi pays tribute to Swami Vivekananda at Belur Math