Supreme Court flays Modi govt for not implementing Cauvery verdict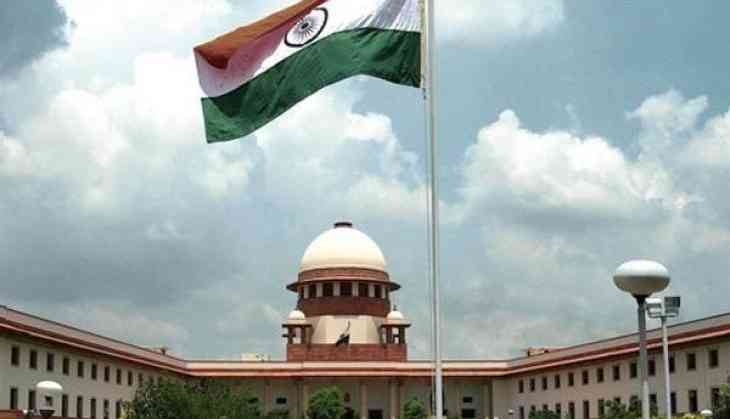 The Supreme Court on Monday severely reprimanded the Narendra Modi-led Union government for its failure to formulate a scheme for implementing the 16 February verdict on Cauvery water sharing. The court also rejected the Centre's plea for deferring the issue by three months.
Taking strong exception to the government's approach, the Chief Justice Dipak Misra-headed bench directed the Centre to submit a draft of the scheme by 3 May and indicates its "bonafide" and "respect" for the court's order for the distribution of water.
The court order came in a contempt petition filed by the Tamil Nadu government, over the Centre's "wilful disobedience" in carrying out its direction to set-up the Cauvery Management Board (CMB) and Cauvery Water Regulation Committee (CWRC) as directed by the Apex Court.
In the 16 February verdict the SC, modified the Cauvery Water Disputes Tribunal (CWDT) award of 2007 and directed Karnataka to release 177.25 thousand million cubic feet water to Tamil Nadu instead of 192 TMC as ordered by the tribunal.
The bench had also ordered the Centre to frame a scheme under the Inter State River Disputes Act of 1956 within six weeks for ensuring the verdict is "smoothly made functional".
The TN government moved the apex court after the deadline for the Centre to set up the CMB ended on 29 March.
The Central government subsequently approached the court seeking an extension of three months citing the assembly polls in Karnataka. The Centre had sought a clarification regarding its power to modify the composition of the Board as recommended by the CWDT.
Seeking time extension, the Centre had contended that due to divergent views expressed by four governments - Karnataka, Tamil Nadu, Kerala and Puducherry - on the "framing of the scheme", it is felt that if any scheme was framed by the Central government by itself, the states may again approach the court.
It also cited the stands of Kerala and Karnataka governments that any scheme proposed under the inter-state water disputes act should first be shared with them before its notification.
But the apex court bench refused to entertain Centre's contentions..
"Our directions were clear that the scheme was to come into existence within 6 weeks of the judgment. We are surprised that it has not been done," said the bench also comprising Justices A.M. Khanwilkar and DY Chandrachud.
"The Central government must show its bonafide that it wishes to frame the scheme and distribute the water," it said.
Questioning Centre's inaction in the matter, the Tamil Nadu government counsel said: "Everyone who knows basic English can understand the 16 February judgment. It is the Centre, for whatever reasons, had some difficulty".
"The water has to be released in compliance with the orders hence, the need for the scheme," the bench further said directing attorney general KK Venugopal to submit the draft scheme within the 3 May deadline.