Sudhir Choudhrie's shady arms deals: sleuths pessimistic about probing him
Sadiq Naqvi
| First published: 4 November 2016, 21:23 IST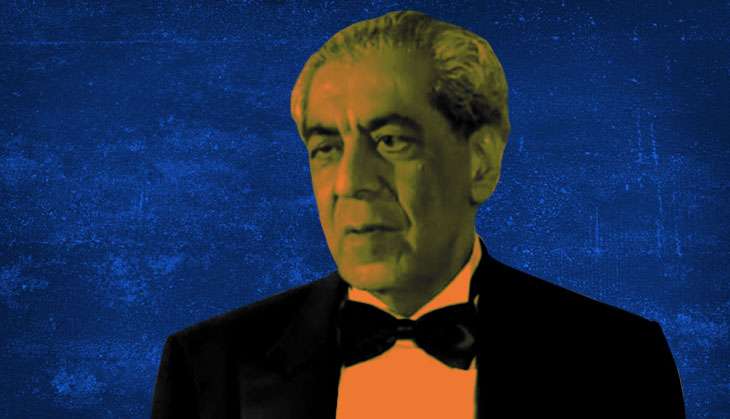 A recent investigation by BBC and The Guardian has raised serious questions about the involvement of businessman Sudhir Choudhrie in several defence deals involving British and Russian defence firms.
Choudhrie, the flamboyant arms dealer also known by his nickname 'Bunny', has been under the arc of investigations in India too. His imprint, however, spans different countries, including China and Indonesia, where his role came under the radar for links with Suharto in swinging deals in favour of Rolls Royce.
Now the Enforcement Directorate is learnt to have issued notices to Choudhrie, wife Anita and 52 firms connected to them in India. These include MITCO, the flagship firm.
Choudhrie, whose net worth is estimated to be more than $2 billion, has interests in private equity, hospitality, healthcare, and aviation. He and his family moved to London in 2006, and subsequently became citizens of the United Kingdom.
Son Bhanu, who has also been exposed in the Guardian-BBC investigations, founded C&C Alpha, a private equity firm in the UK, in 2002, and has recently forayed into the healthcare business in India. The chain of hospitals owned by C&C Alpha in the UK was bought by Cygnet for over Rs 950 crore.
Sudhir and Bhanu have been probed by the Serious Fraud Office in the UK in 2014, and were briefly arrested and questioned for their role in China and Indonesia. The probe slowed down, but continues, according to the Guardian report.
However, in India, investigators say it is difficult to probe Choudhrie, in the light of the recent expose.
Possible dead ends
Informed sources, who have been involved in the investigations of several big ticket corruption scandals, point out that the fact that there is no ongoing investigation against the arms dealer by the CBI is a roadblock, unless a preliminary inquiry is registered afresh.
The CBI had earlier probed his role in at least two defence scandals, including the Soltam artillery guns scam and the Barak missile scam, but he was let off for want of evidence. The ED had not closed the investigations in the Soltam case back in 2011 when the closure report was filed by the CBI.
The ED, which investigates money laundering and violation of foreign exchange laws, may not be able to do much, for Choudhrie is a foreign national, with most of his business interests outside the country. FEMA violations, sources say, are difficult to investigate when it comes to foreign nationals.
"If you start investigating the money trail, how do you get to the bottom, when you have companies which are based out of the British Virgin Islands, held by another fictitious company in Mauritius, which in turn could be held by fictitious firms in Panama or Seychelles," an official says, while explaining how these investigations hit a dead end for the way money is parked in tax havens and masked with multiple fictitious firms.
How Choudhrie reportedly hid his money
If the investigations so far are to be believed, Choudhrie has used exactly these tactics - from getting cash deposited in a Swiss bank account, to routing money through tax havens.