State of churn: poor deprived of quality healthcare, kids get lessons on transgenders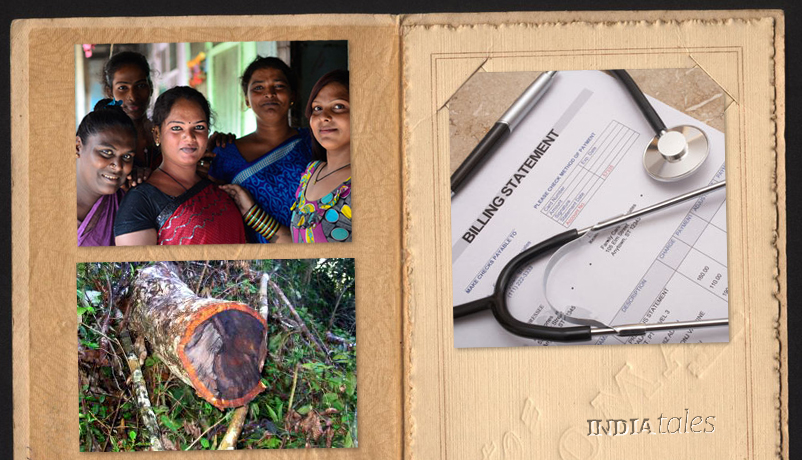 01
Farmer sells, mortgages everything to save his son, but it's not enough
Quality private medical treatment is still largely a privilege of the rich, the establishment's claims to the contrary notwithstanding.
This was again proved early this month in Chhattisgarh's Ambikapur district, where a farmer lost his son even after selling all his belongings.
Hiralal Ekka of Udari village admitted his 22-year-old son to Jeevan Jyoti Hospital on 2 September to get him treated for pesticide poisoning. After 10 days of treatment, the hospital handed him a bill for Rs 1.35 lakh.
Hiralal mortgaged his paddy field, sold another piece of land with a standing sugarcane crop as well as five goats, and took a high interest loan from a local money lender. Yet, he could only manage Rs 88,000.
When he told the hospital he couldn't pay the entire bill, they allegedly asked him to shift his son to a cheaper hospital.
Hiralal took his son to the public hospital at Ambikapur on 11 September. He died there not long after.
[twittable]Farmer sold land, goats and took loan for son's treatment - it's not enough for private hospital[/twittable]
The farmer alleged that Jeevan Jyoti Hospital "ousted" his son from the ICU "even though his condition was severe".
The hospital, however, denied the allegation. "We helped him with Rs 20,000 from Achal Foundation funds. We referred the patient to a Raipur hospital, but he was taken to the district hospital upon the insistence of his father," said the hospital's manager Rajbahadur Singh. "There was no negligence on our part."
The district administration has launched an inquiry. After recording Hiralal's statement, Additional Collector Umesh Patel said, "We are investigating this matter. The postmortem report is still awaited. We will send a report to the collector."
02
Smugglers break into MP's palace, cut down sandalwood worth Rs 1.5 lakh
Sandalwood smugglers in Chhattisgarh, it seems, fear none.
In a daring night-time heist, they broke down the walls of Rajya Sabha MP Ranvijay Singh Judev's sprawling palace in Jashpurnagar and cut down two trees.
They, however, could not remove the entire loot from the compound, which is guarded round the clock, and instead hid it in a nearby ravine.
The police later recovered the wood with the help of sniffer dogs, but the culprits are still at large. The felled wood is estimated to fetch around Rs 1.5 lakh.
The high-profile heist has prompted many residents and local leaders to raise questions about security in the city.
03
Lesson to learn well: Chhattisgarh to teach its students about transgenders
In an admirable move, Chhattisgarh will sensitise its children to transgenders and their rights.
The State Council for Educational Research and Training has incorporated a chapter on transgenders in its social science school curricula.
The lesson, which will be taught from class 6 to class 10, tells students about the third gender through a conservation between a father and son.
"We have included this chapter on the directives of the Supreme Court. Many organisations, including the UNICEF, have helped us prepare the lesson. Its aim is to spread awareness not only among children but among the parents of transgenders as well," said SCERT Convenor Sanjay Ojha.
[twittable]Chapter on transgenders to teach Chhattisgarh students to 'behave normally' with them[/twittable]
The chapter will have pictures explaining the physiology of transgenders and will teach students to "behave normally" with them, Ojha added.
The transgender community lauded the move. "It's a very good beginning. It will help dispel many misconceptions regarding the third gender. It will help this community live a dignified life," said Vidya Rajput, a member of the Third Gender Social Welfare Society.