Spooked by communal violence, Bengal govt being extra careful on Eid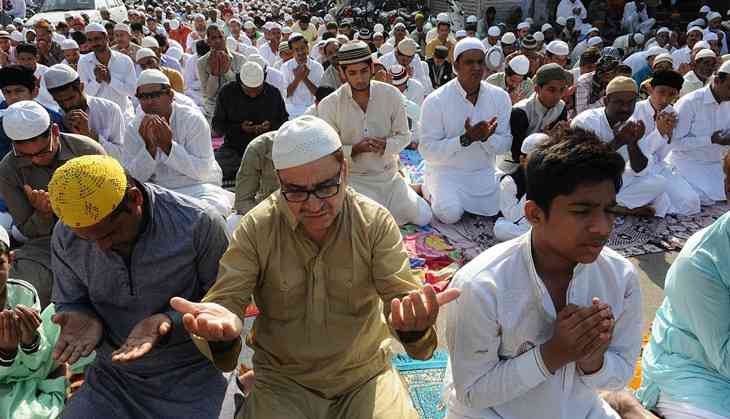 (Praveen Bajpai/Hindustan Times via Getty Images)
The West Bengal government has decided to deploy about 3,000 civic volunteers in several places to avoid any communal incidents during the Eid-ul-Adha celebrations on Saturday.
On Thursday, a meeting chaired by Chief Minister Mamata Banerjee and attended by officials of the Kolkata Police and district police departments, and it was decided that additional security was required to avoid any flare-ups. Around 600 police personnel will be deployed across the state, while the Kolkata Police has decided to intensify its patrolling.
Apart from deploying volunteers, the CM has instructed senior Trinamool Congress leaders like Siddiquallah Chowdhury, Partha Chatterjee, Aroop Biswas, Sovan Chatterjee and Jyotipriyo Mullick to monitor the situation, and inform the police officers immediately if they find any tension in their respective areas.
Infiltration has risen
Senior state government officials said they had received reports that had been a huge amount of infiltration, especially from bordering districts like Malda, Murshidabad and Bongaon, and that a lot of them are miscreants sent to create communal disturbance. The Chief Minister's Office has already issued an alert that surveillance needs to increased in the border areas, especially on Friday and Saturday, to avoid any further disturbances.
The state government had convened a meeting with various Muslim outfits before Eid, and had instructed them not to indulge in any sort of communal disturbance.
Chowdhury said: " We have already asked all Muslim outfits and the members of various clubs to avoid unnecessary controversy. The BJP and the RSS will try to disturb peace, but we have asked the groups not to indulge in any unnecessary controversy, which could trigger major disturbances."
Anuj Sharma, ADG law and order, said: "This year we have taken extra precautionary measures in all places for the Bakri Id celebrations. The district magistrates have been informed to be more alert on Friday and Saturday, and they have been instructed to co-ordinate with the officers of the state Home Department immediately if they notice any major violence in the area."
Sangh Parivar's plan
A week ago, the Goraksha Committee of the Bharatiya Janata Party (BJP) had sent a memorandum to the state government, urging it to keep a vigil on illegal cow slaughter and smuggling ahead of Eid
Subrata Gupta, state president of the Cow Development and Protection Cell, said: "We have already sent a memorandum to Chief Minister Mamata Banerjee, urging her to take measures to stop illegal cow slaughter in West Bengal. We have also started the process of collecting signatures demanding a bar on cow slaughter. We will submit it to the CM."
BJP leaders hit out at the Trinamool Congress for blaming it anytime major violence took place in the state, as the ruling party was unable to control the situation.
State BJP president Dilip Ghosh said: "The law and order situation in West Bengal has deteriorated, and whether BJP leaders are involved in the violence or not, Trinamool Congress always tries to put the blame on us, because they are in power. Bakri Id is celebrated every year, why is Trinamool Congress taking extra precaution this year? It has failed to control any major law and order problem, and that's why it has decided to take precaution before the celebrations. We are not afraid of TMC; we will raise our voice against the atrocities perpetrated by TMC workers on our workers."