Shaheen Bagh anti-CAA protests: FIR against protesters for road blockade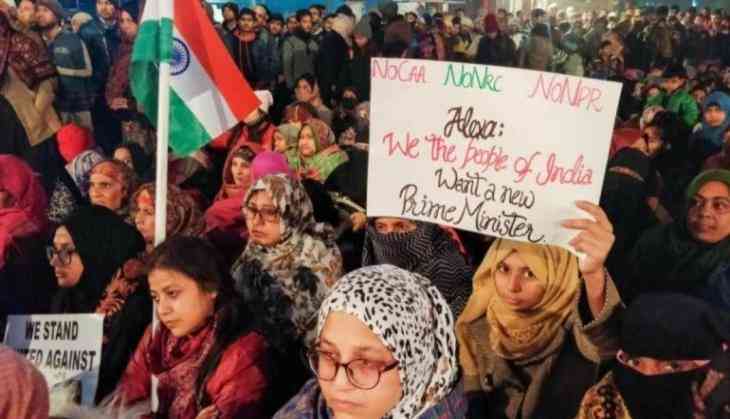 Shaheen Bagh anti-CAA protests
A complaint was filed against the protestors in Shaheen Bagh area in Delhi for blocking the road while staging a protest against the newly enacted Citizenship Law.
It states, "For 35 days we have been taking alternate routes which are causing us immense inconvenience. It is requested that an FIR be registered and the blockade is removed at once to get rid of this nuisance."
As per the complaint, immense inconvenience has been caused to commuters creating traffic woes due to the ongoing anti-CAA protests in the areas. "For 35 days we have been taking alternative roads, which is causing imense inconvenience," the complaint stated. Through the FIR the complainants have requested the Delhi Police to register a case against the protesters for blocking roads and requested to remove the road blockade.
On the other hand, Chinmoy Biswal, the South East Delhi Deputy Commissioner of Police said that discussions are being held with the protesters to persuade them to stage agitation without blocking the roads.
Worth mentioning here that, the Delhi High Court recently asked the olice to look into the matter of blockage of Kalindi Kunj road due to the agitation at Shaheen Bagh.
The High court directed the police to consider the plight of students who have to travel to schools and also have examinations.
Thousands of protestors have been protesting at Delhi's Shaheen Bagh area demanding the revoke the Citizenship Amendment Act, which gives citizenships to members of Hindu, Sikh, Buddhist, Jain, Parsi and Christian communities who have come from Pakistan, Bangladesh and Afghanistan till December 31, 2014, and facing religious persecution.
Also Read: Anti-CAA protests: UP Police accused of taking away blankets, deny charge