Sex racket busted in Bhubaneswar: Bangladeshi women rescued, kingpin arrested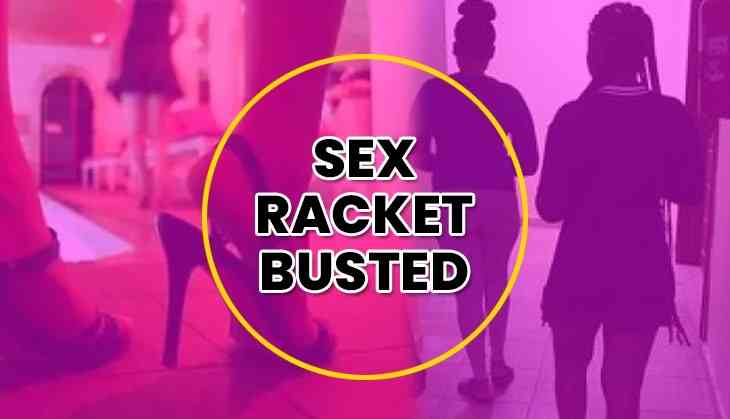 In a major crackdown, the Special Task Force(STF) of Odisha Crime Branch recently busted a high-profile sex racket running in Odisha's capital city Bhubaneswar with the arrested of a kingpin-- a Bangladeshi couple from pipili area of Puri district.
Acting on a special input, the STF conducted a raid at a house in Pipili and arrested the couple, identified as Sheikh Ibrahim Khan and his wife.
Earlier, the police had conducted a raid at a rented house in Rath Road area of Bhubaneswar Old Town and rescued six women.
During the primary, the police team learnt to know that the couple used to bring Bangladeshi women and engage them in the flesh trade.
The couple has been involved in the alleged flesh trade, employing a unique modus operandi.
Flesh Trade Behind Coaching Class:
In a bid to avoid the doubts of locals residents, the couple has surfaced a sigh board of a coaching class for 12th and undergraduate students. According to local media reports, Khan's wife used to search for 'customers' and provides them photos and phone numbers of the women. Later she takes them to their rent room in Old Town.
Special New Year Celebration:
The regional media reports further add as many as 25 women from Bangladesh were brought to Bhubaneswar for the new year celebrations. The accused lady used to bring them from the neighbouring country and send them to Kolkata and Bhubaneswar. She had brought these 25 women by producing fake documents. However, the racket was busted after the arrest of a woman near Cuttack road.
The Crackdown:
The police learnt about the illegal flesh trade running in the capital city after an FIR was filed by a Bangladeshi woman alleging of sexual assault.
According to reports, the woman had filed a written complaint against two employees of a hotel at Laxmisagar police station on December 16, last year. The police have also arrested the duo.
During the investigation, the police came to know that the victim has been staying in Bhubaneswar by producing fake documents and arrested her. She also admitted to being involved in the sex racket.
Further probe into the matter is underway.
Also Read: Gujarat: Married woman 'raped' by ex-boyfriend, in front of her minor son
Maharashtra: 'Sexually assaulted' schoolboy commits suicide; 14 hostel mates arrested
Mumbai Shocker: Bus driver, cleaner molest school girl, insert water bottle in victim's private