'Set everything on fire': Congress leader Pradip Majhi asks protesters to 'keep petrol, diesel ready'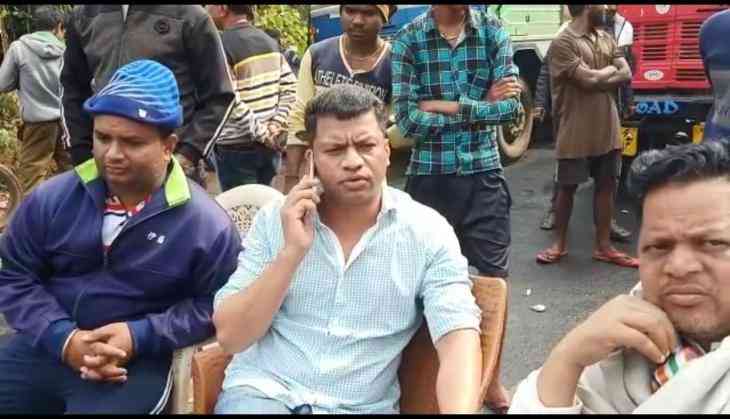 Senior Congress leader and former Nabarangpur MP Pradip Majhi has been caught on camera reportedly asking his supporters and party workers to set afire everything immediately after getting orders.
The incident took place during a protest called by the party in Nabaranpur.
According to OTV, the former MP caught on camera saying: Keep petrol and diesel ready. The moment you get an order set everything on fire. We'll see what happens next.
"Keep petrol & diesel ready. The moment you get an order, set everything on fire."#Odisha Congress leader Pradip Majhi caught on cam directing protesters to go on rampage in Nabarangpur over alleged gang rape & murder of a minor girl in Kosagumuda PS area #Watch pic.twitter.com/nSgjClQlMs

— OTV (@otvnews) December 26, 2019
Police registered suo-motu case against Congress leader Pradip Majhi for instigating violence while staging protest yesterday against alleged rape and murder of a minor girl in Kosagumuda area. Majhi booked under Section 147, 341, 353, 283, 506, 435, 120 (B)-IPC and PDPP-3.
We don't fear action because it's a ploy by Odisha government to throttle the voice of those who rise against its misgovernance. Why only a handful, they are free to book people of the entire district, Majhi told to OTV.
Also Read: Rajya Sabha MP Ranjib Biswal admits giving Rs 40,000 bribe to BDO for govt clearance
Worth mentioning here that, Congress was observing 12-hour shutdown in Nabarangpur, protesting 'police inaction' in connection with alleged gang rape-murder of a minor girl on December 14.
Majhi was protesting near Kaunriaguda in the district on Thursday morning when the Additional SP asked the Congress leader to call off the protests.
This triggered an exchange of words between the two. An irate Majhi later reportedly called his supporters and asked them to keep petrol and diesel ready, local media reported.
Also Read: MP: University mentions revolutionaries as 'terrorists' in question paper; irks students