#Sedition: SAR Geelani gets bail, but his plight is far from over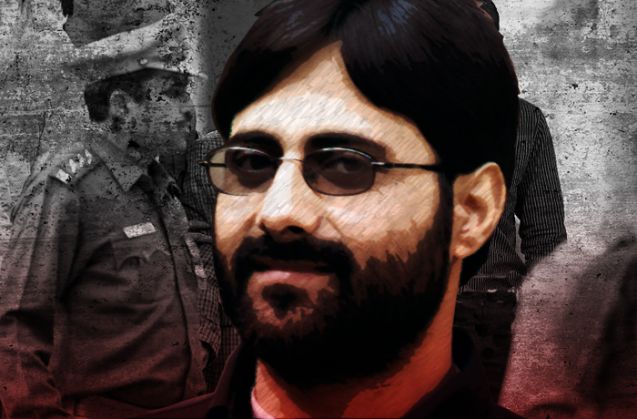 Syed Abdul Rahman Geelani, the Delhi University professor arrested for sedition last month, was granted bail Saturday.
Additional Sessions Judge Deepak Garg accepted the defence counsel Satish Tamta's argument that since Geelani's 9 February programme on Afzal Guru's hanging - which invited the sedition case -- did not incite violence or disrupt public order, he should not be refused bail. Tamta also assured the court that Geelani, who has been in custody since 16 February, won't dodge the legal process.
Also read - I stand with JNU. But will JNU stand with my father?: SAR Geelani's daughter
The Delhi police countered that Geelan's programme, and the "pro-Azadi" slogans raised there, were seditious and amounted to criminal "contempt of court". But Garg wasn't convinced.
In Kedar Nath v State of Bihar, the Supreme Court, in 1962, read down the sedition law - Section 124A of the IPC - ruling that mere words expressing contempt and disaffection against the government didn't amount to sedition, unless it instigated violence or illegal activity.
That event that got Geelani in trouble was held to "express solidarity" with Guru, who was executed on 9 February 2013 for plotting the 2011 attack on India's Parliament.
Geelani was also an accused in the case. In 2006, the Supreme Court sentenced Guru to the gallows to "satisfy the collective conscience of society", but acquitted Geelani for lack of evidence.
SAR Geelani was also an accused in the Parliament attack case, but was acquitted by the SC in 2006
In its ruling, however, the court slammed Geelani for "rejoicing" while the attack was underway. Despite the professor's repeated pleas that the remark was unjustified and unwarranted, the court has declined to expunge it. This history is the Democles' Sword over his head; he still gets abused for being a "Kashmiri secessionist" and "terrorism supporter".
In fact, it's possible this history informed the decision of the Press Club of India's authorities to lodge a complaint against Geelani, despite granting him permission to organise the event on their premises.
Ali Javed, a retired Delhi University professor who is a member of the Press Club, claims Geelani "misled" him by giving the false impression that he was organising a "cultural event" instead of disclosing that he would be indulging in "anti-national activities".
Also read - Kanhaiya Kumar gets bail. How will it affect #JNUcrackdown discourse
After the event kicked up a row, Javed had to face a round of questioning by the Delhi Police about it.
Geelani's is a cautionary tale that in today's India, championing an unpopular position is an invitation to trouble, even persecution. Hopefully, Judge Garg's bail ruling will mitigate Geelani's suffering, and give strength to those who fear for the freedom of speech and expression in this country.
More in Catch - Left drops Kashmir: Did Kanhaiya Kumar leave his Azadi in Tihar jail?
No credible evidence: Umar Khalid, Anirban Bhattacharya get interim bail