SDMC's move to make restaurants double as public toilets is piss poor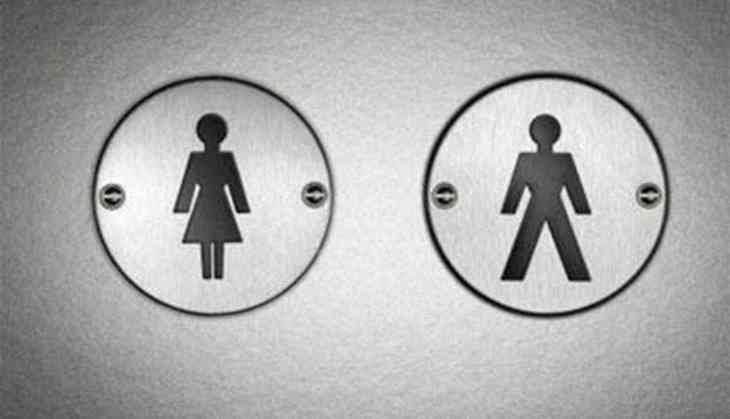 If the South Delhi Municipal Corporation (SDMC) has its way, thousands of restaurants in South Delhi will soon have a brand new income stream – pay-to-use toilets. In a bizarre attempt at remedying the lack of public toilets in its jurisdiction, the SDMC has initiated steps to make restaurants and hotels open, not just their doors, but their bathrooms to the public.
As part of this plan, all 4000-plus restaurants that fall under the SDMC's jurisdiction will have to allow the public to use their restrooms. Their compensation for providing this service will be capped at Rs. 5. The idea, suggested by new lieutenant governor Anil Baijal, will come into effect, rather ironically, on 1 April.

The SDMC seems fairly committed to the idea, with a spokesperson terming it "a smart move". However, while these extra 4,000 toilets will undoubtedly provide relief (pun intended) to the general public, the SDMC's approach is far from right.
Passing the buck
The need for more public toilets in South Delhi is a very real one. At present, there are only 580 urinals in South Delhi, and even fewer toilets (480). This deficit of toilets is even harder on the city's women, with less than a third (140) toilets reserved for women. These figures only get worse when you factor in toilets that are too poorly maintained to be used.

As such, the SDMC's desire to rectify the problem is understandable. What is not understandable, however, is their approach. The lack of public toilets is a result of the SDMC's dereliction of its duties. But rather than fix this by building more toilets and maintaining existing ones, the cash-strapped civic body is effectively passing the buck on to hoteliers.
The SDMC is even mulling penalties for restaurants which don't comply, effectively strong-arming hotels into obeying the rule. Restaurateurs have already spoken out, with Riyaaz Amlani, president of the Restaurants Association of India, objecting to the move. "This will violate our basic right to keep the rights of admission reserved. Besides, it will also raise issues regarding security," Amlani told Times of India.

It isn't hard to see why he disagrees with the move. A constant stream of people flocking to restaurants' restrooms will not only disrupt the ambiance of an eatery, but possibly inconvenience its patrons who may find the toilets occupied. This sort of dining experience could deter customers. The token fee of Rs. 5 will also make little headway in easing the pains of restaurateurs. To have private establishments bear the brunt of the civic body's failings is in no way justifiable. However, this trend isn't new.
Public fail, private solution
In November last year, as large parts of North India were engulfed in a toxic smog, the government provided no relief. As various state governments tried to pin the blame on each other for the apocalyptic air quality, citizens were left to suffer.

With no solution forthcoming from the government, private players offered the only relief. Sales of air purifiers skyrocketed, and masks capable of filtering the harsh air quickly sold out at pharmacies and stores.
The Indian public have seemingly grown used to private players stepping in whenever government machinery fails its mandate. Services like Ola and Uber are a band-aid for unreliable public transport systems, water tankers substitute for piped water services, generators for electricity shortage, and air purifiers for hazardous air. The examples are numerous.

The need for these private solutions, as well as the public's unquestioning adoption of them, is a damning indictment of the failure of public service delivery systems. That they are adopted as permanent solutions rather than stop-gaps is also an indicator of just how little we expect from our government bodies.

Not all women
As clearly problematic as it is, the SDMC is trying to make the move seem more palatable by touting it as a great move for women's empowerment. Speaking to Times of India, SDMC commissioner Puneet Goel said, "The move will be particularly beneficial for women who face problems due to lack of toilets in marketplaces."

However, what Goel failed to specify was which section of women would really benefit in this case. The fact is that, while public toilets for women are scarce, not all women face the same lack of access to toilets in general. In fact, the ones most in need of access to toilets are the ones who will be least benefited.
Women above a certain socio-economic class will be able to enter most establishments and use the facilities even without this rule. However, women from poorer classes will likely not make it past the door.

Even if restaurants are forced to allow these women to enter under threat of penalties, there is little chance the women would find these establishments approachable. The SDMC's belief that their order will immediately banish deeply entrenched social boundaries is both simplistic and short-sighted.

This move will also allow the SDMC to absolve itself of its responsibility to this class of women. The SDMC will continue failing them by not doing what it's supposed to – providing these facilities itself, rather than pursuing ill-conceived shortcuts.